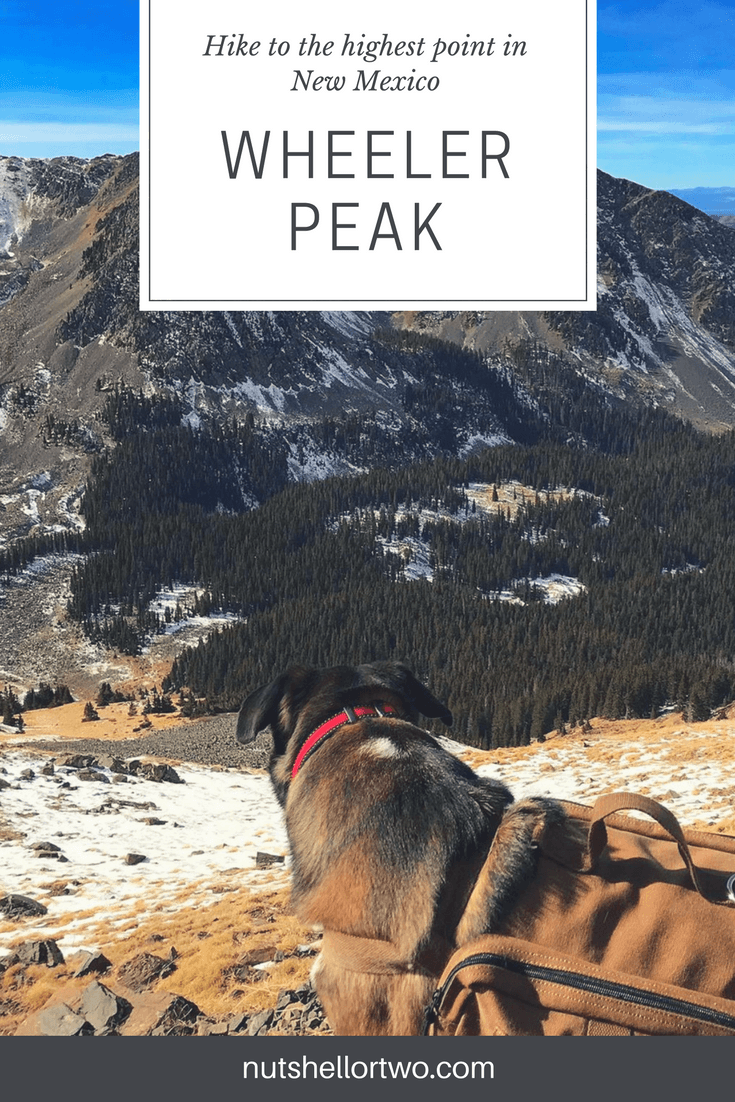 I spent time over the Thanksgiving holiday in Taos Ski Valley and had my sights on hiking to the top of Wheeler Peak. Although I found varying elevations listed online for Wheeler Peak (ranging from 13,159-13,161 ft), it's clear that the mountain is the highest point in the state of New Mexico. Knowing this made hiking to the top of the mountain seem like a fun goal. I planned to visit with my family including our dog and found a cozy pet-friendly condo for us to stay in near the Williams Lake Trailhead. Continue reading to learn about the location and condition of the trail and the supplies we used on our way to the top. My dog came with us on this hike, so I've included some tips for a dog-friendly hiking experience.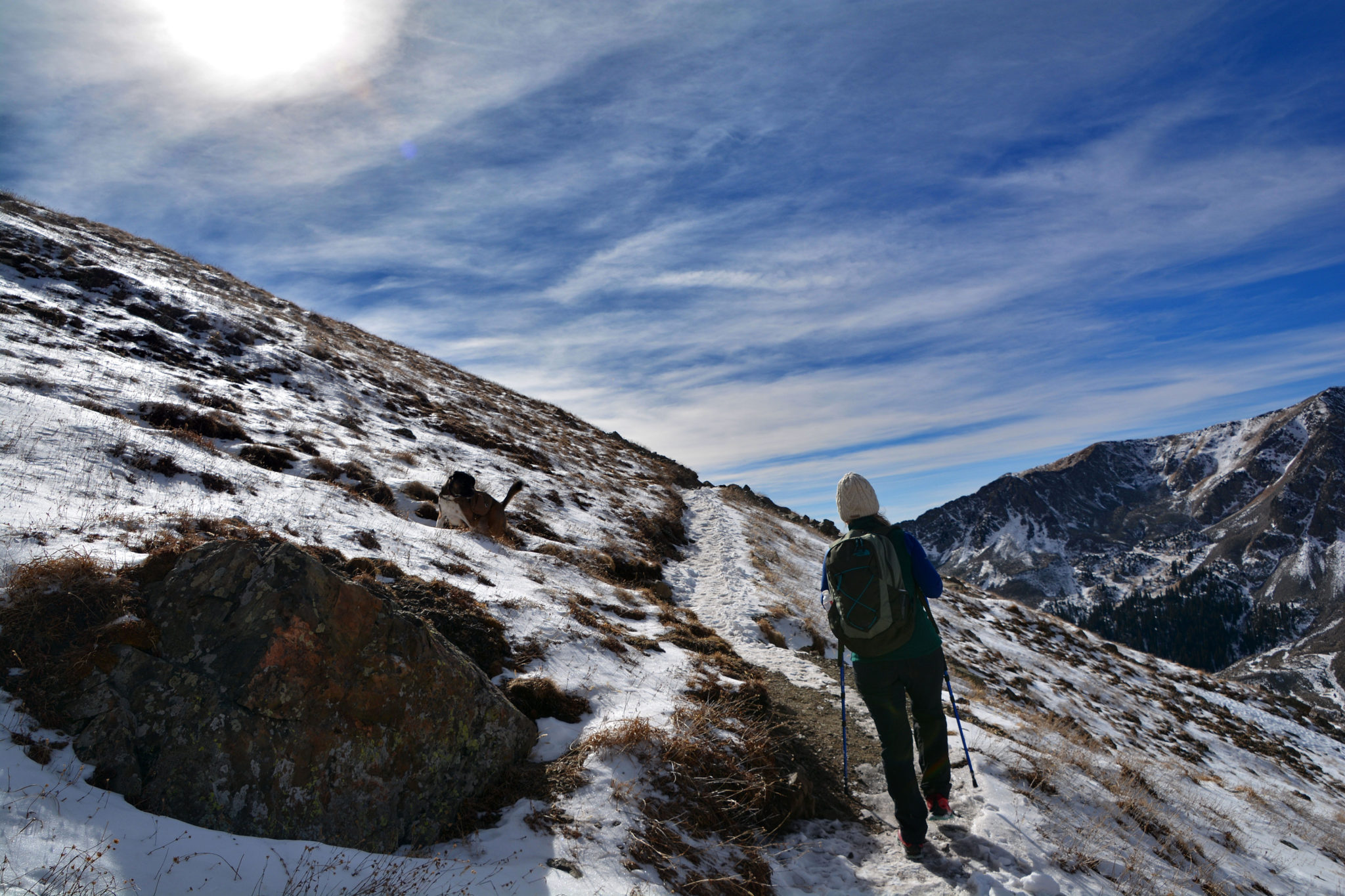 Directions to the Parking Lot near Williams Lake Trailhead
Please use the map provided below to see the parking lot near the trailhead. You will need to drive past the ski resort and continue on Kachina Road as it winds further up into the mountains. This is a dirt road where a 4-wheel drive vehicle is necessary during poor weather conditions. The parking lot is located near the intersection of Kachina Road and Deer Lane and is very close to the Wheeler Peak Condominiums. The trail is well-marked and you will pass the Bavarian Restaurant and the Phoenix Grill when beginning the hike.
Williams Lake Trail
Despite it being late November, there was only a small amount of snow and ice on the ground. We made our way through the forest, admiring the snow-covered boulders and frozen streams. Although we crossed one area with ice, we did not need spikes on our shoes. The incline was not difficult during this stretch of the hike and we walked just under 2 miles to reach the lake. I was fortunate to use the trail during the middle of the week and only saw a couple other hikers through the day. When our group arrived Williams Lake, we had the whole place to ourselves. We tracked our journey on the AllTrails App. You can click here to read reviews a learn more about Williams Lake Trail, which AllTrails rated as a Moderate hike.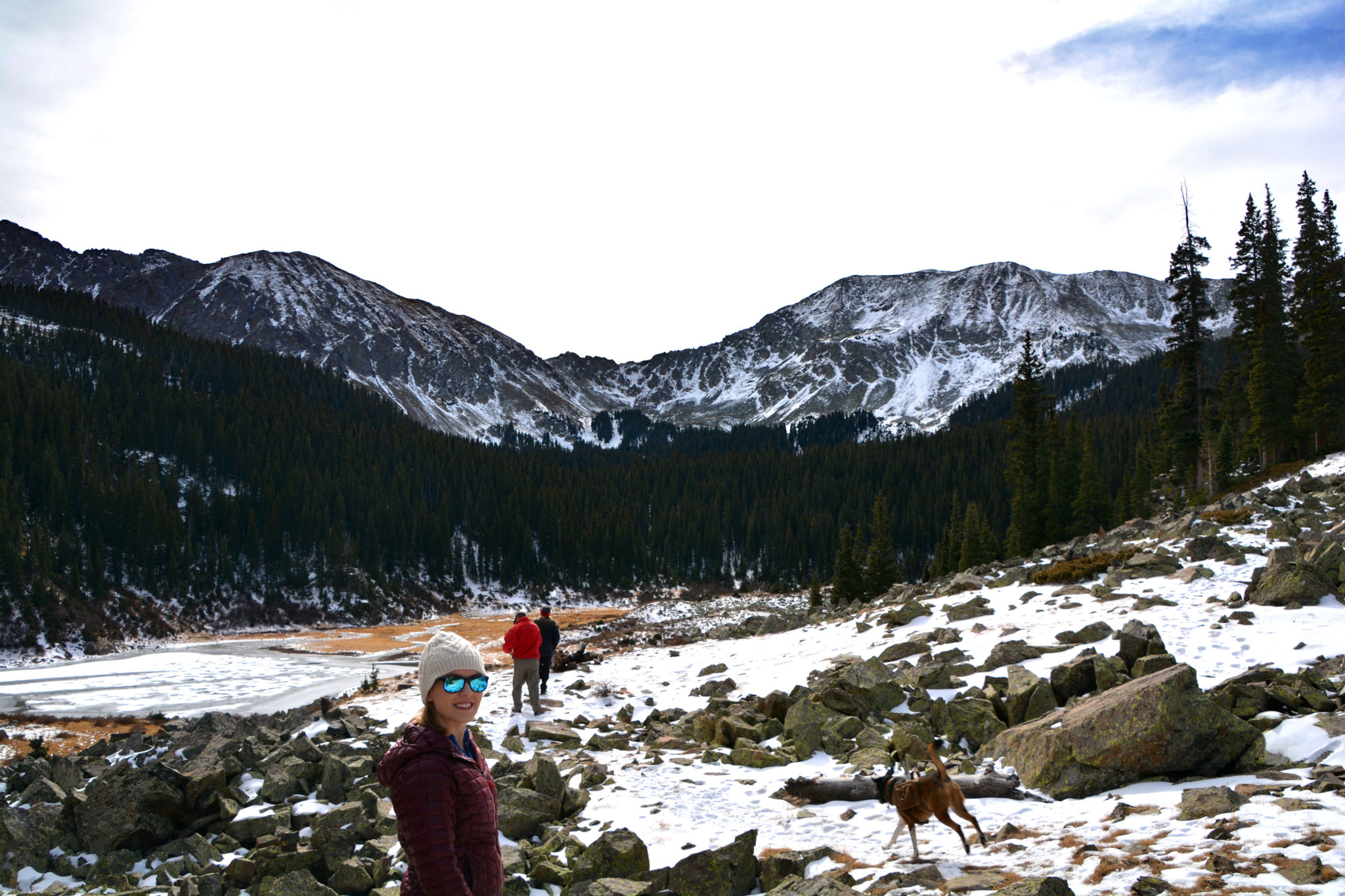 Continuing to Wheeler Peak 
Don't be fooled by the easy trek to Williams Lake. The hike to Wheeler Peak requires much more stamina and is rocky near the top. The trail continues to impress the whole way up, with beautiful views of Williams Lake. The path gets thin once above the tree line but scrambling is not required.
Our party was very slow to reach the top, but we kept pushing. I'm still new to summiting peaks so I only have Quandary Peak in Colorado to compare with the hike up Wheeler Peak. Both hikes challenged me, but I found Wheeler Peak to be a little easier. This could have been due to the lower altitude of Wheeler Peak, but I attribute this more to the tranquility of the Wheeler hike. Quandary was really crowded when I went, and I felt a little rushed by people trying to get around me. On the way up to Wheeler, our group was alone almost the entire time. It was very peaceful and we could take breaks whenever we needed to. Contrary to my opinion, my husband found the hike up Quandary Peak to be easier than hiking to Wheeler. Regardless, hiking during a less-crowded time allowed us to have an enjoyable experience.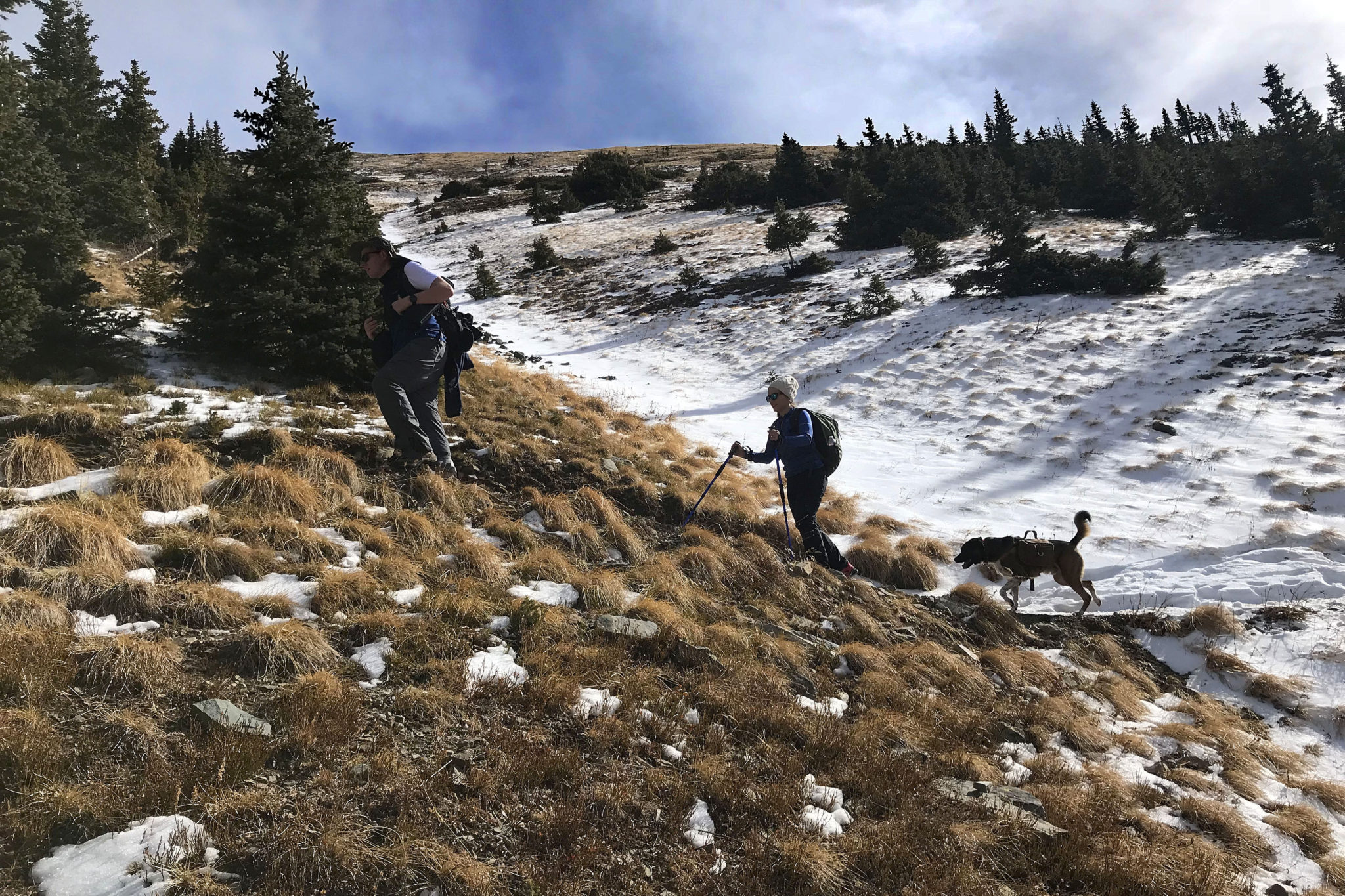 Summit
We made it to the top! I love the feeling of when I'm finally nearing the top and just starting to peer over the other side of the mountain. When you reach the top of the trail, you will find yourself on the top of Mt. Waller. Just continue to the right to get to Wheeler. I found the end stretch to the summit to be exciting because you walk along the very top of a ridge 0.4 of a mile to reach Wheeler Peak.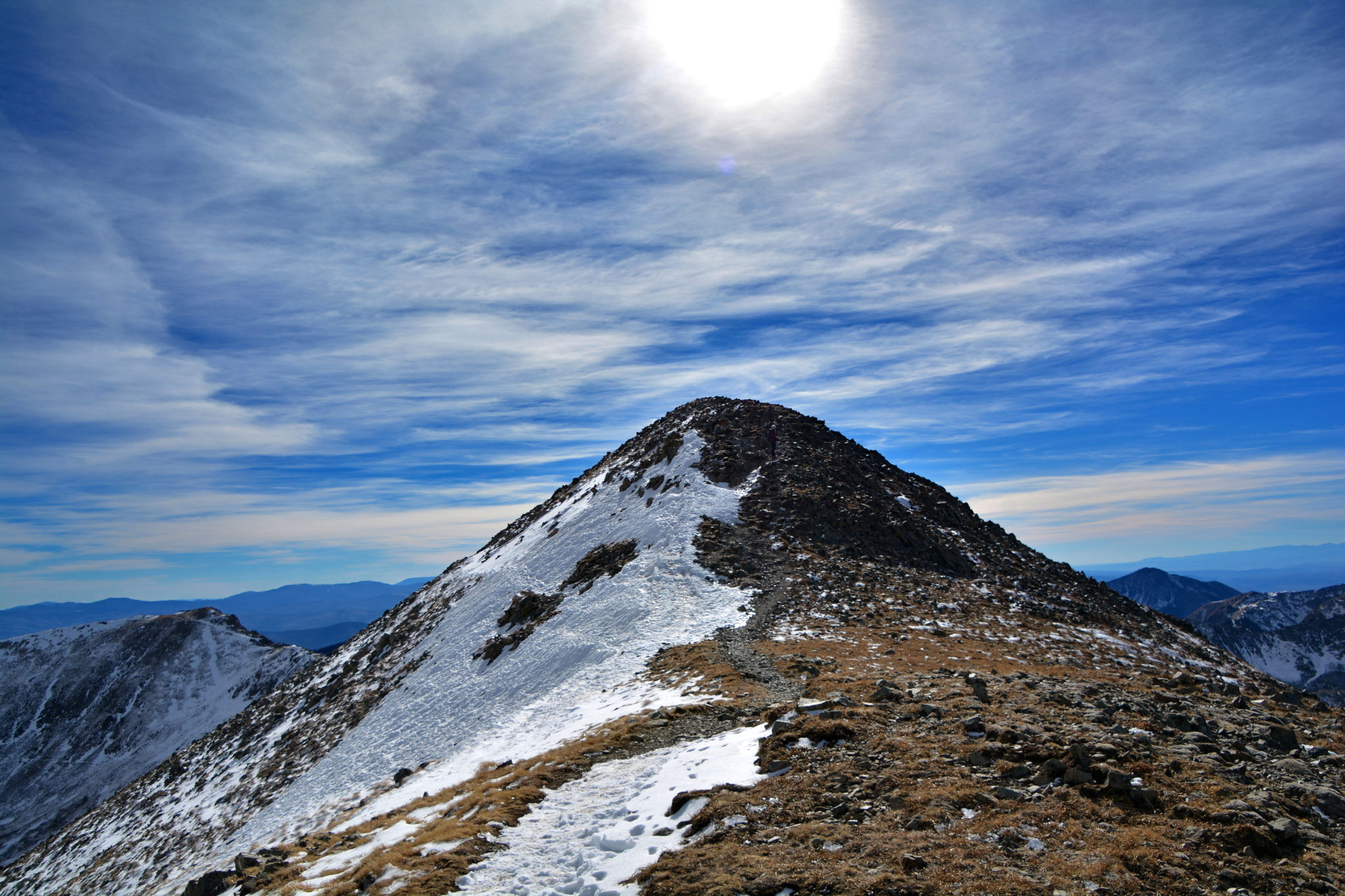 This summit has an impressive view. Maybe they all do? At the very top, we found the geodetic marker and a commemorative sign. It was windy, but not unbearable. I recognized the Spanish Peaks where I hiked earlier in the year and realized that I could see clear into southern Colorado. We saw one big-horned sheep with two smaller females in the valley below us. It was a nice day out and we all took a short rest and admired the scenery before heading down.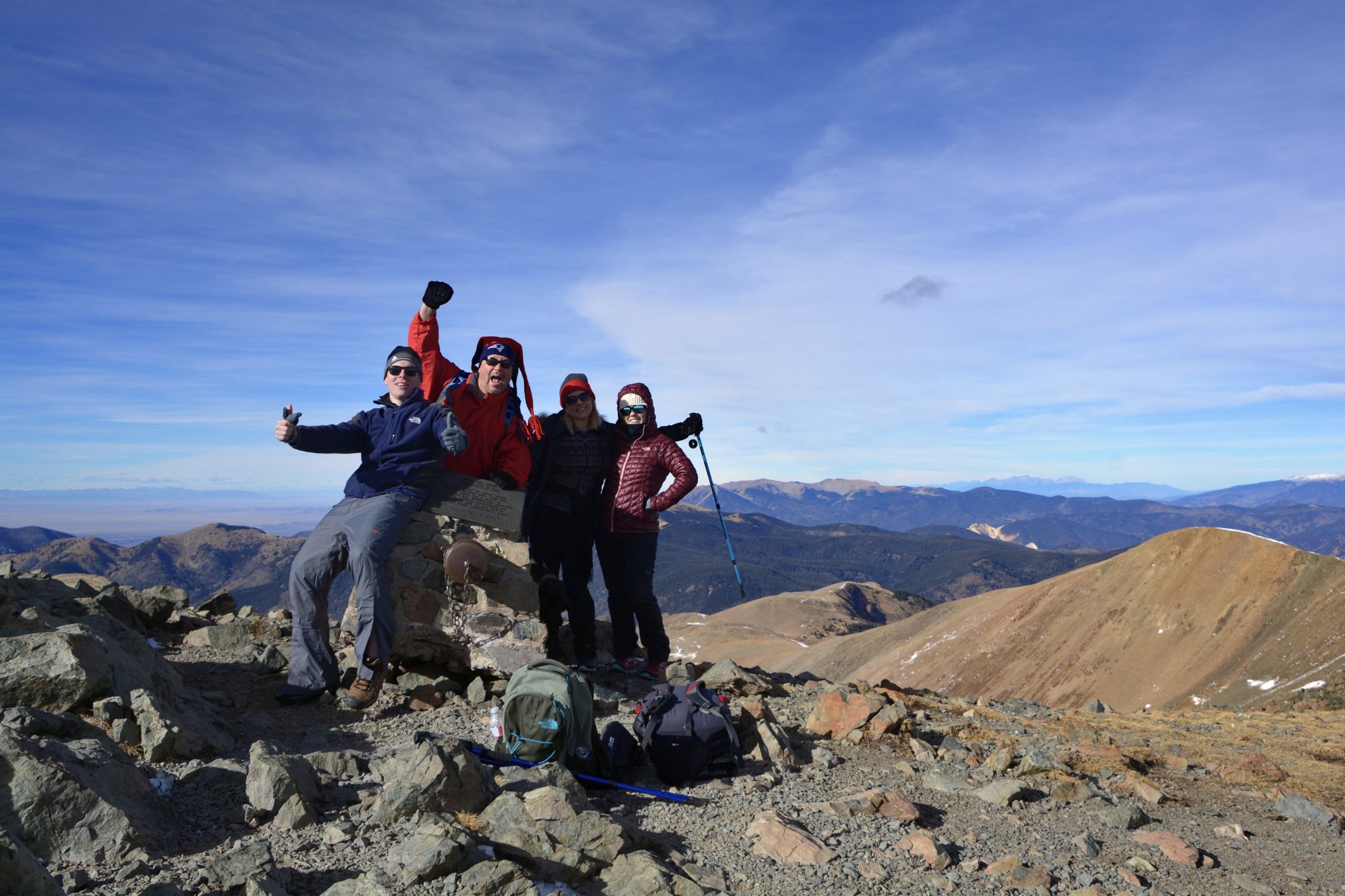 What to Wear and Bring
It looks cold in my photos, but we were all feeling very comfortable through the whole hike. I debated wearing leggings under my hiking pants but decided to go with just my regular hiking pants, which was the best decision for me. All this gear is not cheap, but please know that I accumulated this stuff over years of hiking and found deals on most it. I've attached links to some of my favorite items. Layering is the key to comfort during colder weather hiking. Here's a list of what I wore:
Hiking pants
2 pairs of socks
Sunglasses
Gloves
It may seem like a lot of gear, but my backpack felt very light. That's also because my sweet husband carried almost all of our water! I'm happy with the supplies we packed. Our group brought sandwiches, protein bars, and water. Other important items I carried in my pack were SPF 60 sunscreen, my phone, a fleece neck warmer, and one extra pair of socks.
Dog-Friendly Hiking
This was the first time that I've been able to bring my dog, Bear along on a hike. My dog is a mix breed but is mostly American Akita, which is a breed built for working in cold weather. I run with Bear several miles per week, making sure that I never run him more than 4 miles in a single workout. He's a high-energy dog and needs exercise, but I still had my concerns about how he would handle the high altitude. I know dogs can go on rocky terrain, but I also worried about how his paw pads would take it…. can you tell I worry too much about my dog?
During the hike, I made sure to be attentive to Bear's behavior. To keep him hydrated, we brought collapsible water bowls that were put to good use. I got a special pack for him to wear so that he could carry our sandwiches and extra dog treats, making sure to check the pack often in case it was rubbing wrong. Bear got extremely thirsty and hungry during the hike, so he got some of our sandwiches. Of course, he absolutely loved playing in the snow! He had the time of his life. We even took him off leash and he became the "leader of the pack" taking us right up the trail the entire way.
I think that dogs are required to be leashed on the trail, but since we were nearly the only people on the mountain that day we didn't abide the rule. We ran into a total of 5 people, 2 who also had dogs off-leash. I'm thankful that we had no issues with any of the dogs, but had there been more people and pets, I probably would have used a leash.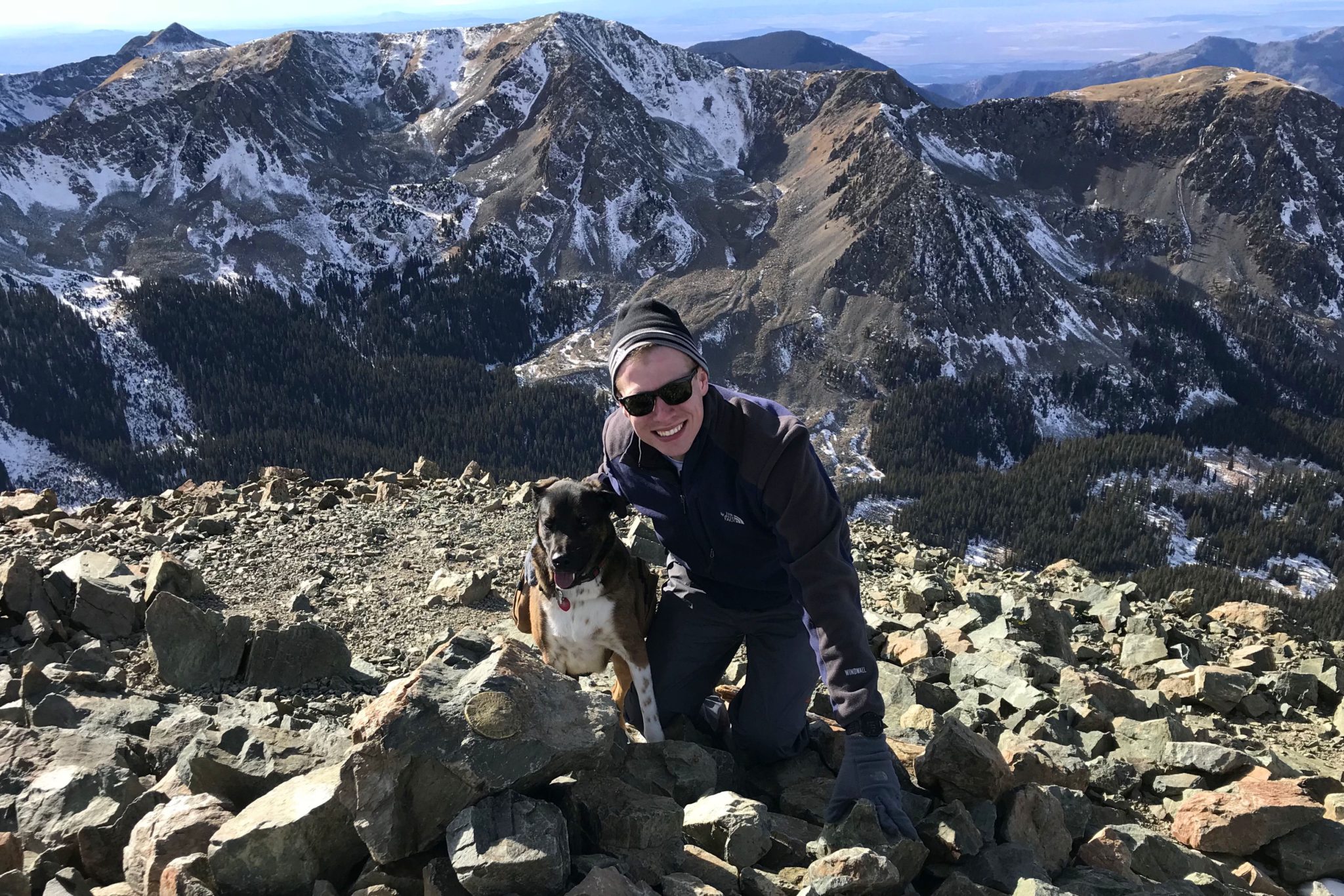 What to Bring for Dogs
You can click the links below to see the gear that we bought for Bear. The pack was perfect for the day, with no rubbing issues at all and the water bowls were just what we needed.
Leash
Collar with ID tags
Water
Treats
Additional food

A Perfect Mountain Getaway
If you love being in the Mountains and want some alone time with nature, I definitely recommend hiking Wheeler Peak. The area has tourists through the year, but if you get the chance to go during a less crowded time, you will not be disappointed. One of the perks of Wheeler Peak is that the trailhead is right in Taos Ski Valley. My group was able to hike up Wheeler peak on Wednesday and go skiing on Friday. I will admit that due to the lack of snow only the beginner lift was operating, but between hiking and learning to ski we had a blast! New Mexico has a unique charm that extends far beyond Taos Ski Valley. If you have the time for it, spending a day touring Taos or Santa Fe would be a great way to learn about the culture of the area. I didn't get to spend a whole lot of time in New Mexico, but I do think that it's a great place for a variety of budget-friendly outdoor adventures.
Comments
comments