Are you a wine drinker, history buff, or a lover of beautiful landscapes?  A visit through the rolling hills of Tuscany has a little something for everyone. I took a day tour through the Chianti region of vineyards and medieval villages and would like to share the details. Continue reading for a list of the most popular towns to visit in Chianti and tips to help you get the best experience in one of Italy's most magical areas.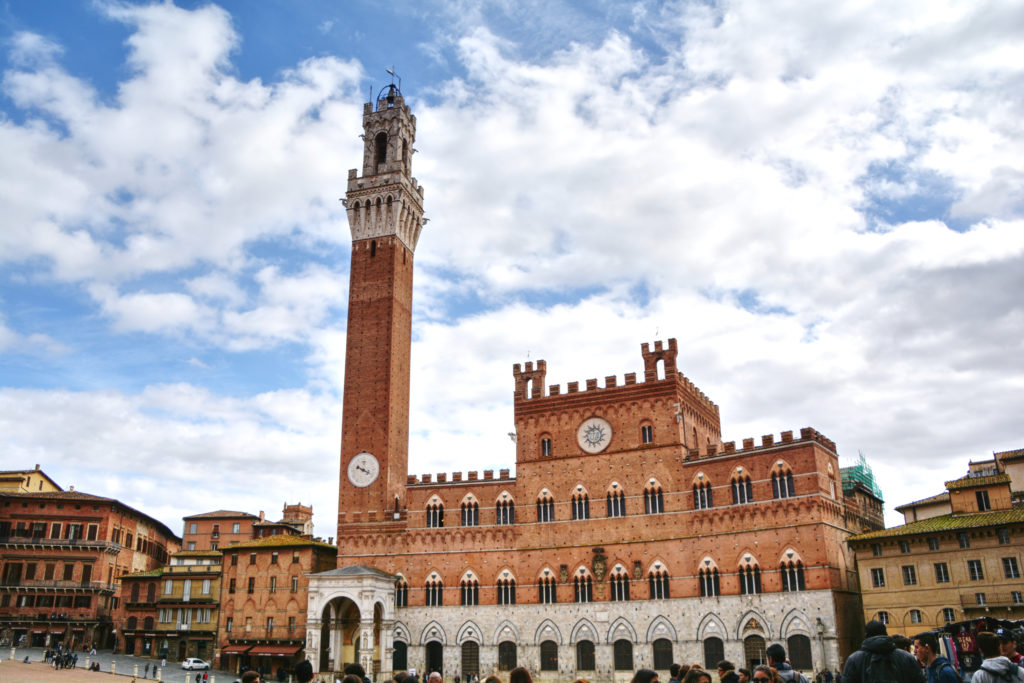 My husband and I generally travel solo and use trains to get around Europe. I knew that my normal means of travel wouldn't work well for exploring Chianti, so I resorted to looking at tours. Booking a tour can be overwhelming since there are so many different options and they are definitely more costly than exploring on your own. I ended up booking the most expensive tour of my entire trip through Italy, but for me, it was worth it.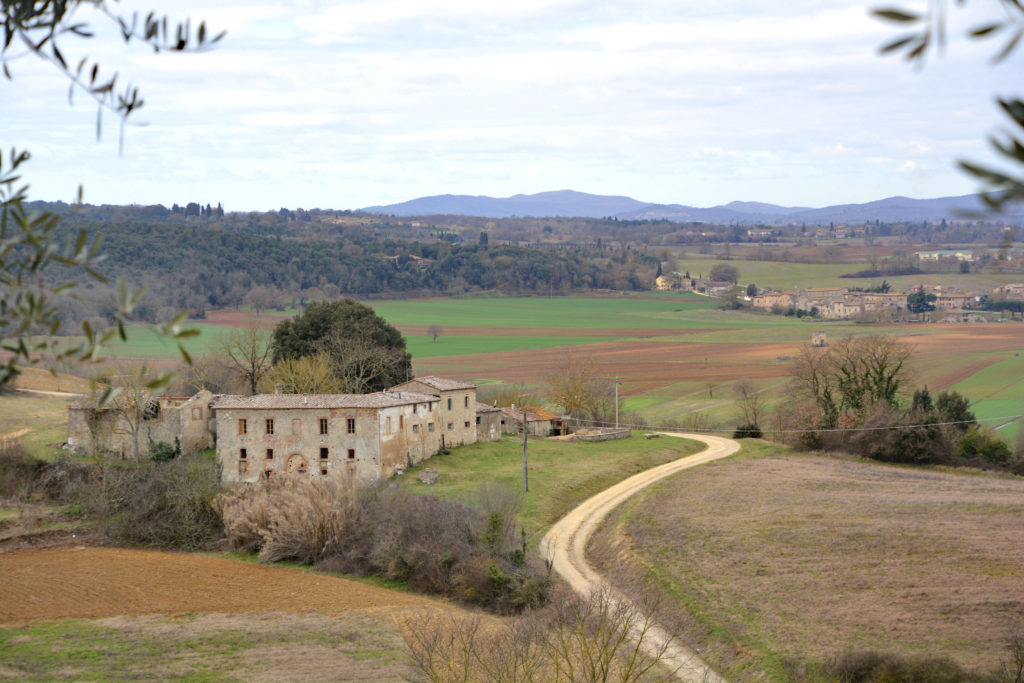 The tour that I went on is called Chianti's Best Landscapes and Wine Tour and it's available through Viator.com. I chose this tour because it offered to take us to a few towns in Chianti and also to a winery. The tour was for a small sized group and departed from Florence. Our tour took place on a weekday in early March and we did not experience any crowds. Although I knew it was low season for tourists, I was still surprised to find that we were the only couple who had booked the tour that day. I would have enjoyed the company of a small group, but being the only couple allowed us to have more time to explore the towns and it was pretty romantic.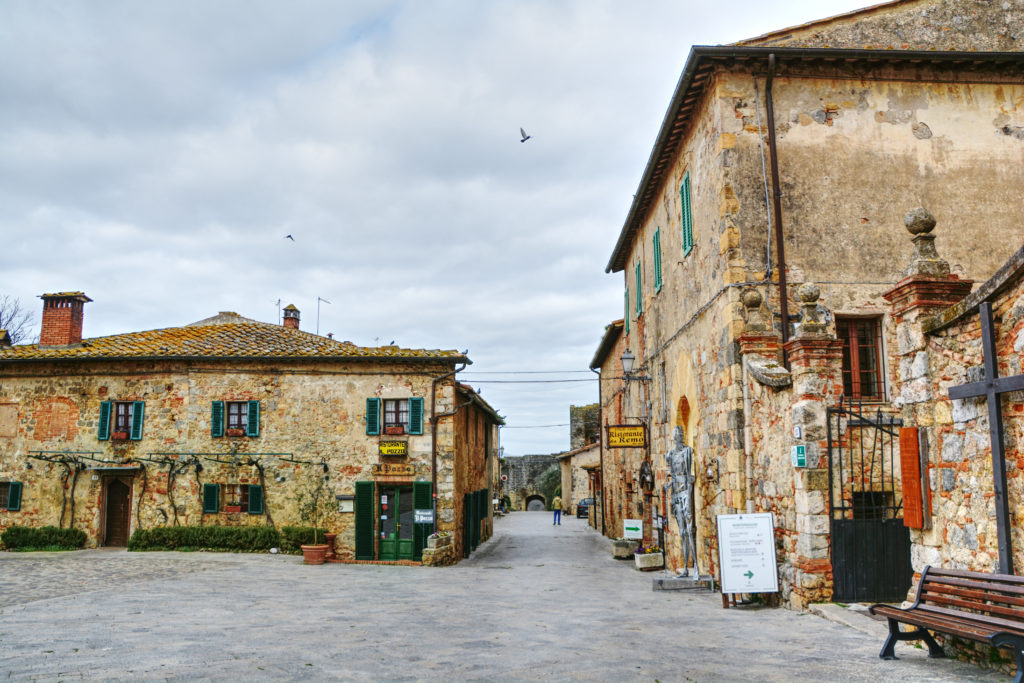 Monteriggioni
The tour driver, Daniel, first took us to the town of Monteriggioni, a tiny fortified village where we had some time to look around and enjoy the countryside. Monteriggioni is very small, but  for a couple Euro you can climb the old wall surrounding the town for some beautiful views. There's a tiny chapel in the center of the village and a walking path just outside of the walls.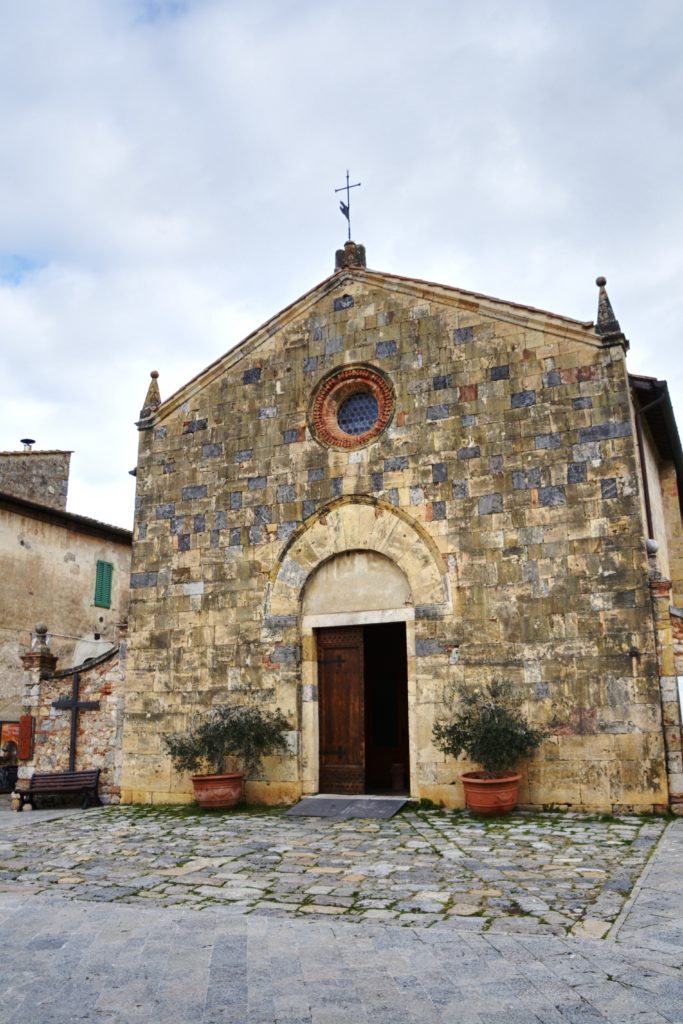 The thing that I enjoyed most about the Viator tour was that it was not guided. Daniel dropped us off and would return at a designated time to take us to our next stop. We basically paid to be driven around to explore cities and taste wine which was awesome! I soon realized the money we spent was worth it because parking in these small towns would have been difficult and using taxis or a driving service would have cost us about the same as the tour. The tour cost also included the wine tasting, where we consumed at least 3 bottles of wine.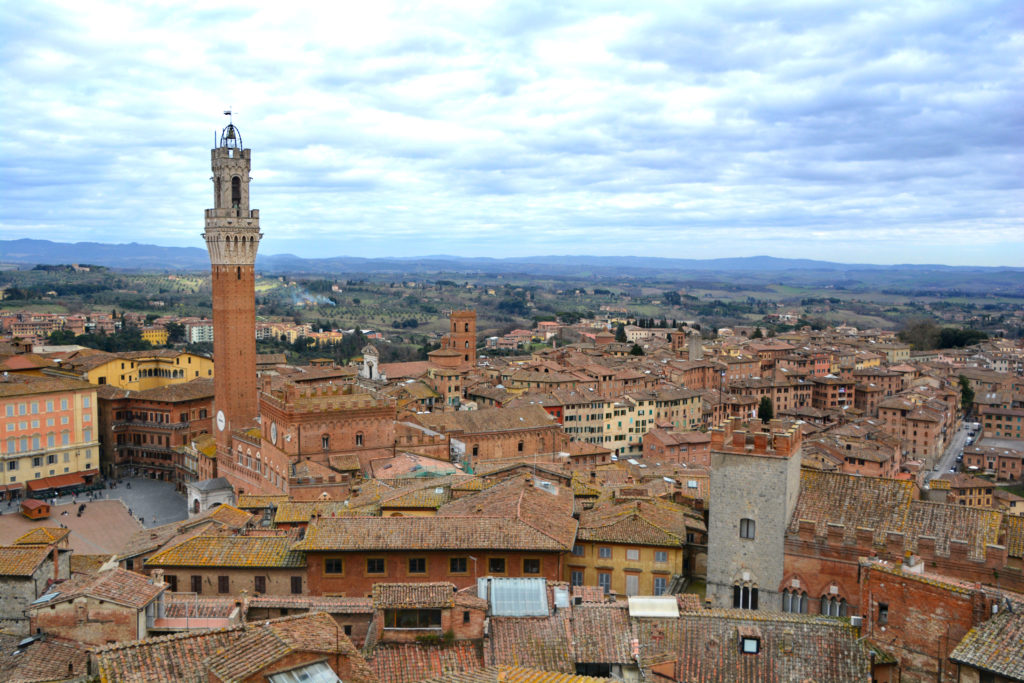 Siena
After a short time in Monteriggioni, we headed to the bustling city of Siena. Here we had time to visit a bakery, do some souvenir shopping, and walk around the square. Siena has a beautiful Cathedral and a museum filled with church relics. We went to the top of the Museum's tower to get a full view of the city. Here are a few things you can do in Siena:
Walk around the Piazza Del Campo (main square) and get some views of the tower, called Torre Del Mangia
View the Font Gaia, the fountain in the main square that was completed in 1342
Grab a pastry at Bar Pasticceria Nannini but make sure you save some room for wine and gelato later
Walk inside the Siena Cathedral, called the Duomo Di Siena
Check out the Museum of Metropolitan Institution located near the Cathedral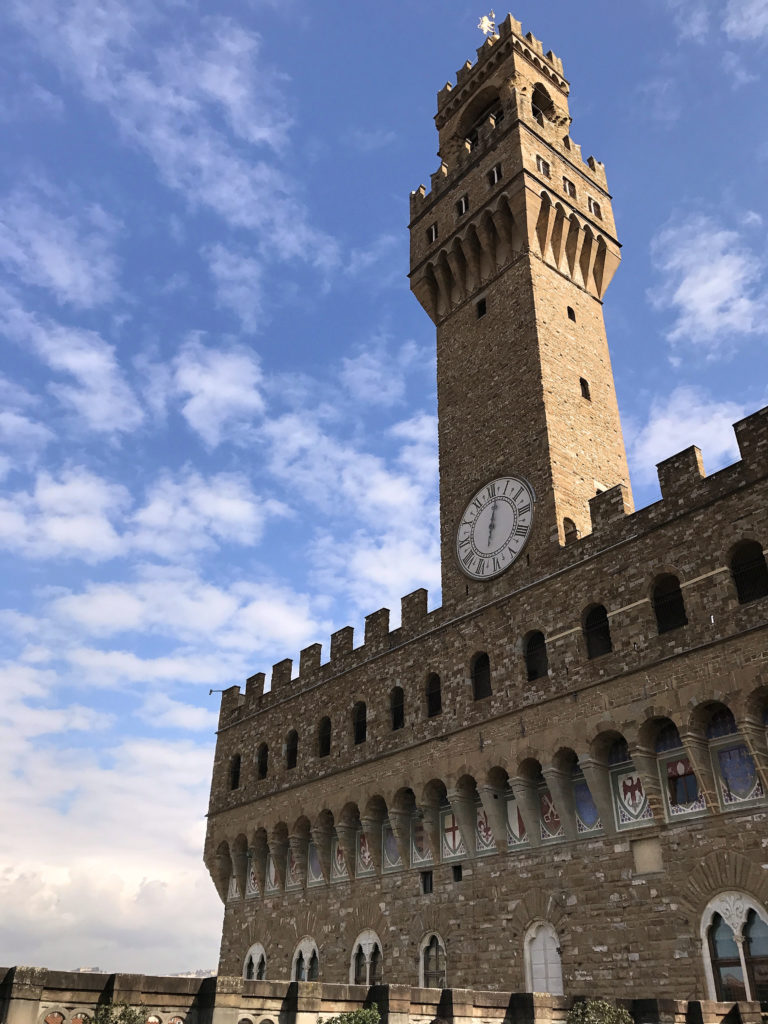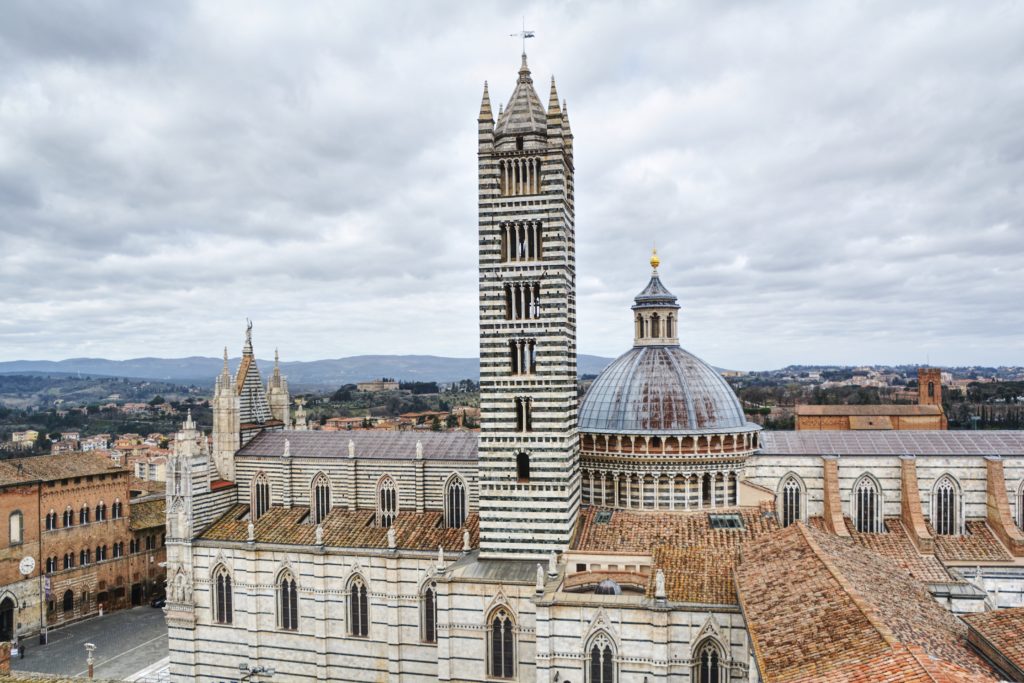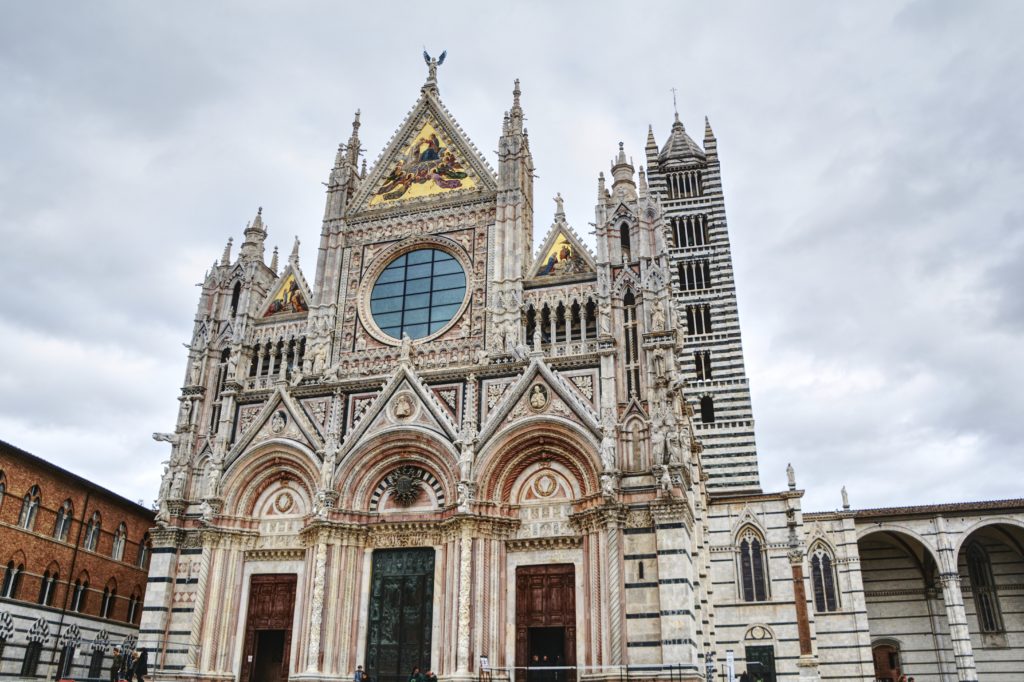 San Gimignano
With medieval towers and vineyard views for miles, San Gimignano encompasses the essence of Tuscany perfectly. The UNESCO World Heritage Site was the final town we visited on our tour and was an incredible place to walk around. San Gimignano has a gelato shop, Gelateria Dondoli that's one of the best gelato shops in all of Italy. Ironically, the gelato store right across from it also boasts a "world famous" sign but Gelateria Dondoli is the place to try. I got myself some pistachio gelato and it was delicious!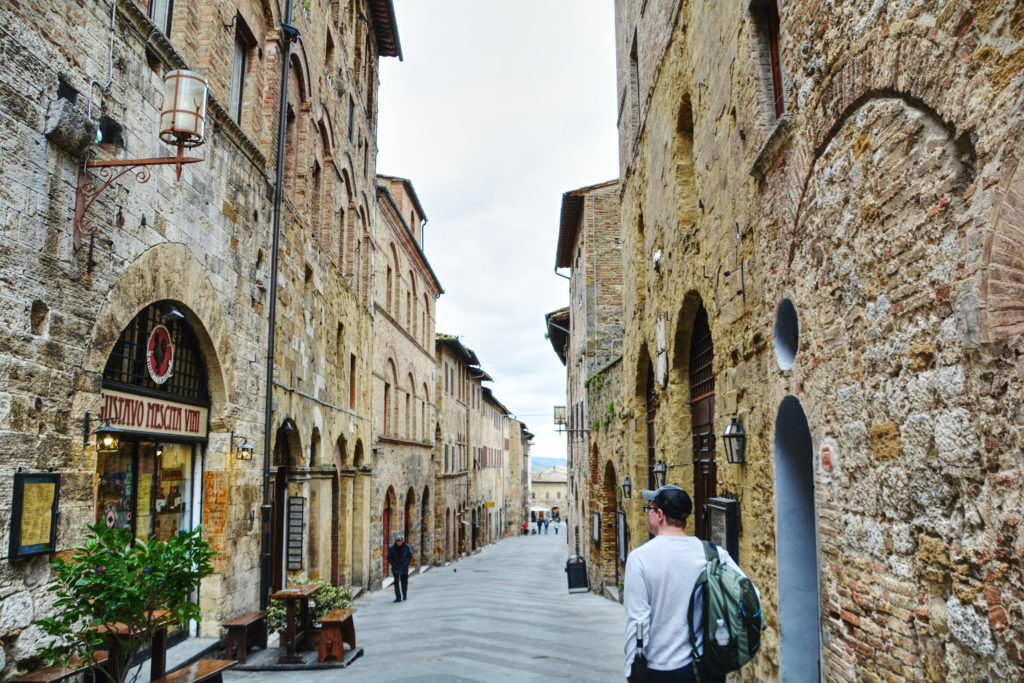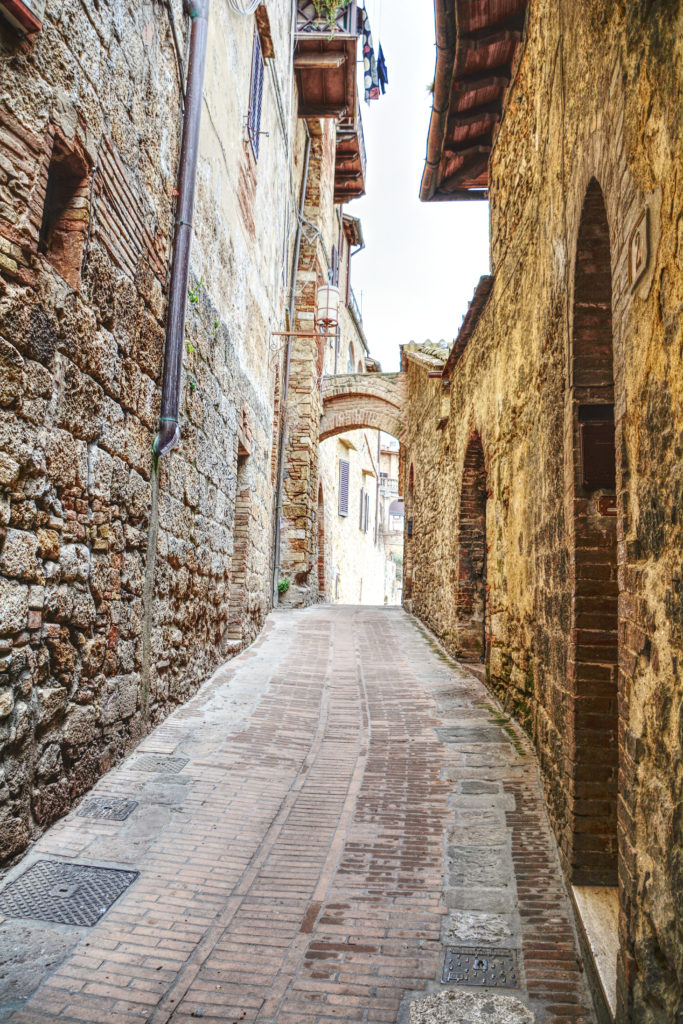 Montecchio Winery 
The tour concluded with a wine tour and tasting at Montecchio Winery. We were led around the grounds while getting some background information about Chianti Classico wine and the history of Montecchio Winery. We tried several different types of wine along with fresh olive oil, meats, and cheeses. The staff at the winery were incredibly welcoming and gave us a thorough education on all of the regulations that go into making Chianti Classico wine. It was all really interesting to learn and everything we tried was delicious!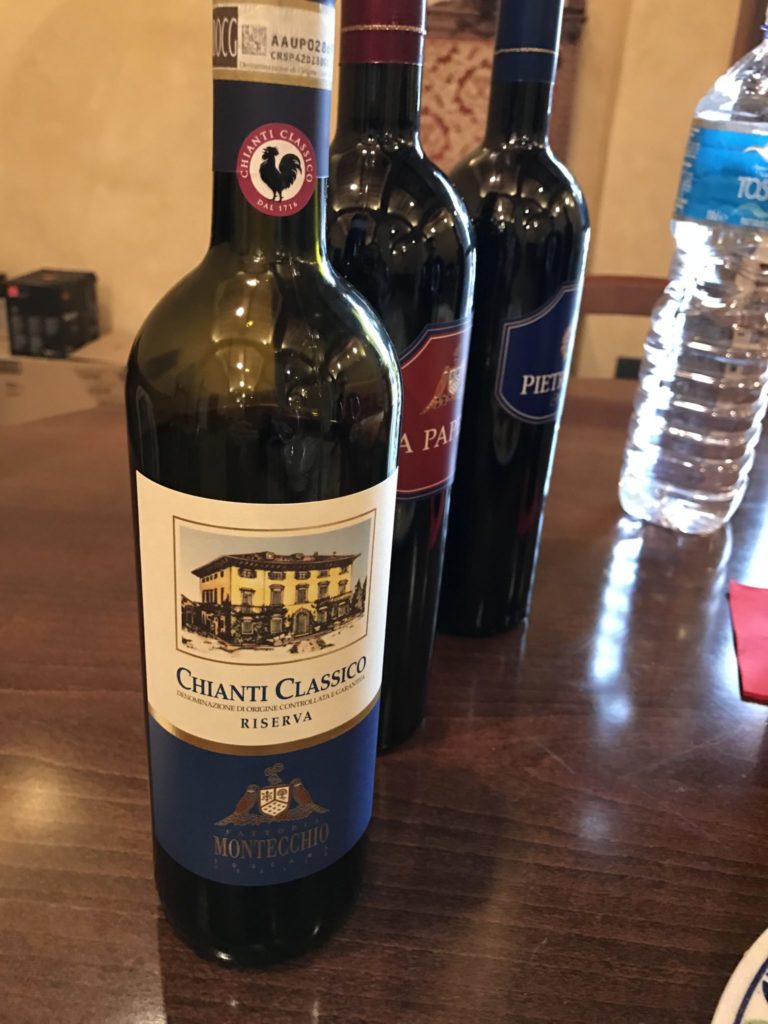 For Your Visit in Chianti
To get the most out of Chianti region, I recommend staying in Florence. There is so much to see and do in Florence and staying in the city allows you to explore it all at your own pace. Many Chianti tours depart from Florence, so you will have plenty of options when choosing a tour. If you are looking for more information on different tours in Chianti, you can check out Viator.com or Tripadvisor.com, just make sure to choose one that has plenty of good reviews. I have included some links to popular tours below that depart from Florence.
The tour I booked was perfect for me and my only regret is wishing that I had at least one more day to enjoy such a wonderful area. There are so many different villages and wineries worth seeing. I've provided a map showing some of the most popular towns in the Chianti Region. I don't believe that Monteriggioni (the tiny village I visited) is really one of the most popular places, but I've included it because of how much I enjoyed my time there. Here's a list and map of some of the most popular towns to visit in the Chianti region:
Castellina
Gaiole
Greve
Montefioralle
Monteriggioni
Panzano
Radda
San Gimignano
Siena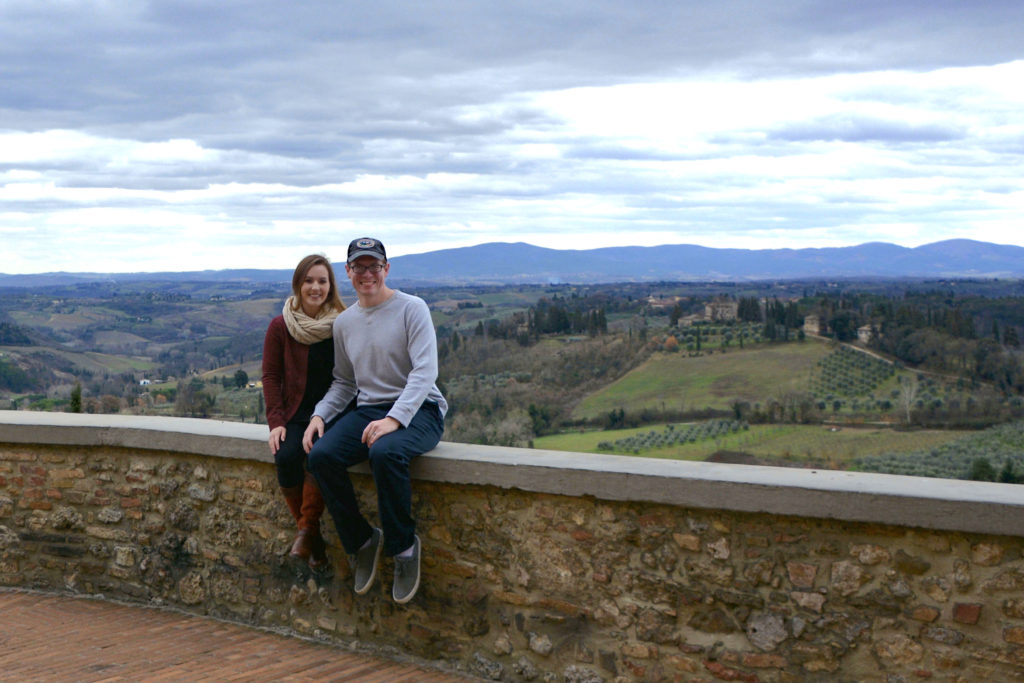 If you have any tips that could help other travelers please leave them in the comments below. I would love to hear about what you liked most about your time in Chianti or anything you found to be difficult. If you have any questions for your upcoming trip, please comment too. My goal is to share my experiences in a way that can help others plan and prepare for their travels. Thanks for reading and if you feel compelled, keep in touch by subscribing to the newsletter.
Comments
comments