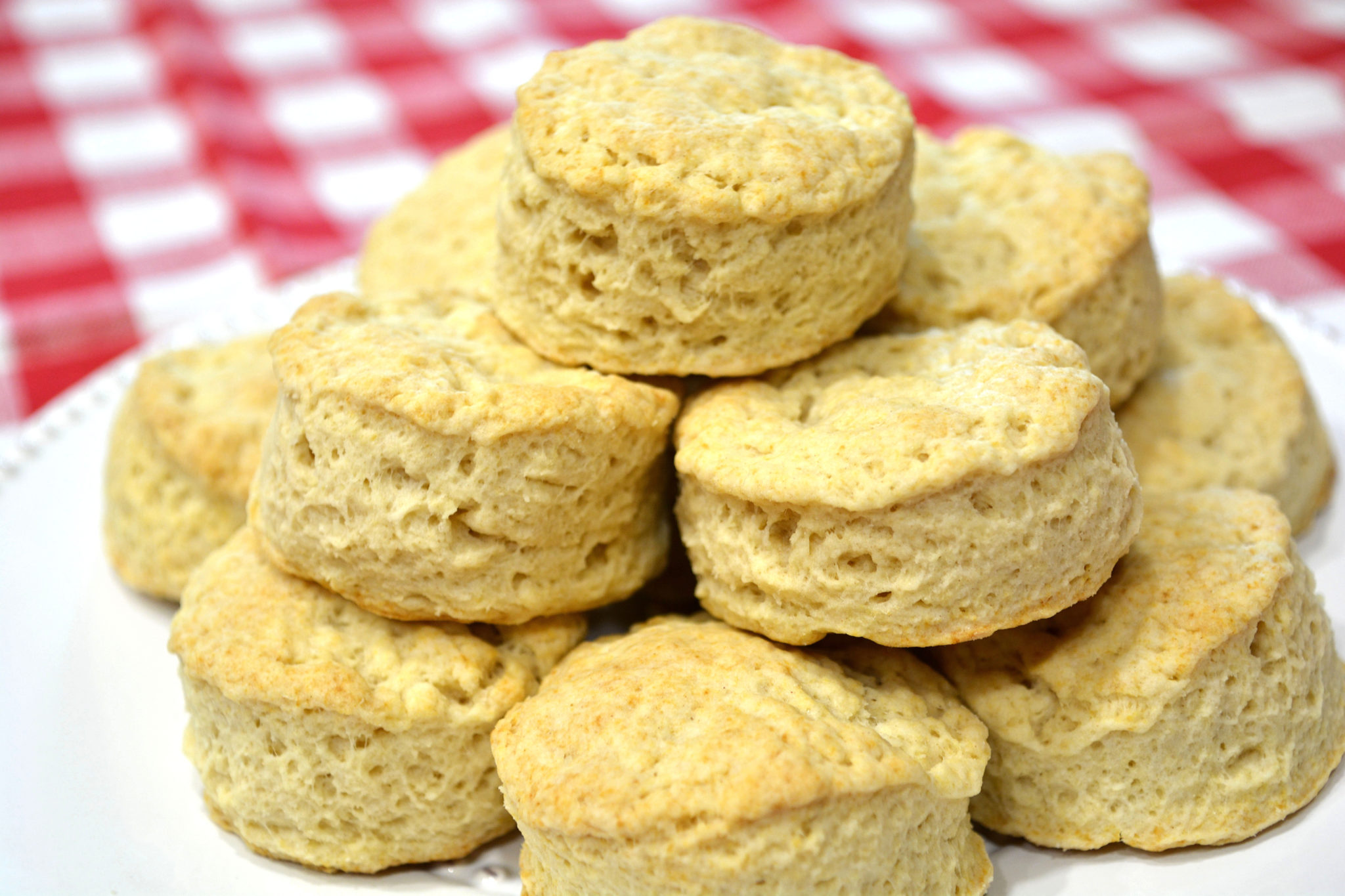 These biscuits are easy to make and bake in just 10 minutes! The result is a light and flaky biscuit with peel-apart layers and a buttery flavor. With this simple recipe, you will never want to purchase store bought biscuit dough again.
I'm not exactly sure of how old this recipe is, but you can believe that it's been used in my family for many decades. The instructions were passed down to me by my grandmother, who loves cooking traditional southern-style food for us. I hope to preserve her recipes for years to come.
To make these biscuits, you will need a pastry blender, rolling pin, and a 2.5″ biscuit cutter.
Old-Fashioned Fluffy Biscuits (Makes approximately 18 biscuits)
3 Cups Regular White Flour
1.5 Tablespoons Baking Powder
1/2 Teaspoon Baking Soda
2.5 Teaspoons White Sugar
1 Teaspoon Table Salt
3/4 Teaspoons Cream of Tartar
3/4 Cup Shortening
1 Cup 2% Milk
1/2 Tablespoon Vinegar
Instructions 
In a large bowl, stir together all dry ingredients. (flour, baking powder, baking soda, sugar, salt, and cream of tartar.
Using a pastry blender, cut shortening into the mixture until the shortening has completely blended. The mixture will look like it's full of large crumbs.
Add milk and vinegar and stir until mix turns into dough. Use your hands to create a dough ball.
Place dough onto a lightly floured surface and knead 10-12 times or until dough is smooth.
Roll dough into about a 1/2″ thickness and cut with a biscuit cutter with a diameter of 2.5″.
Place biscuits on an ungreased baking sheet.
Bake at 450 degrees Fahrenheit for 10-12 minutes, or until tops of biscuits are golden brown.
Leave biscuits on baking sheet and let cool to room temperature or slightly warm before serving
Each time I've made this recipe, I've ended up with around 17-19 biscuits. I bake mine for about 10 minutes in a non-convection oven. You can store your biscuits covered at room temperature or in the refrigerator. They tend to go very quickly in my house and taste great with a little strawberry jam.
Enjoy!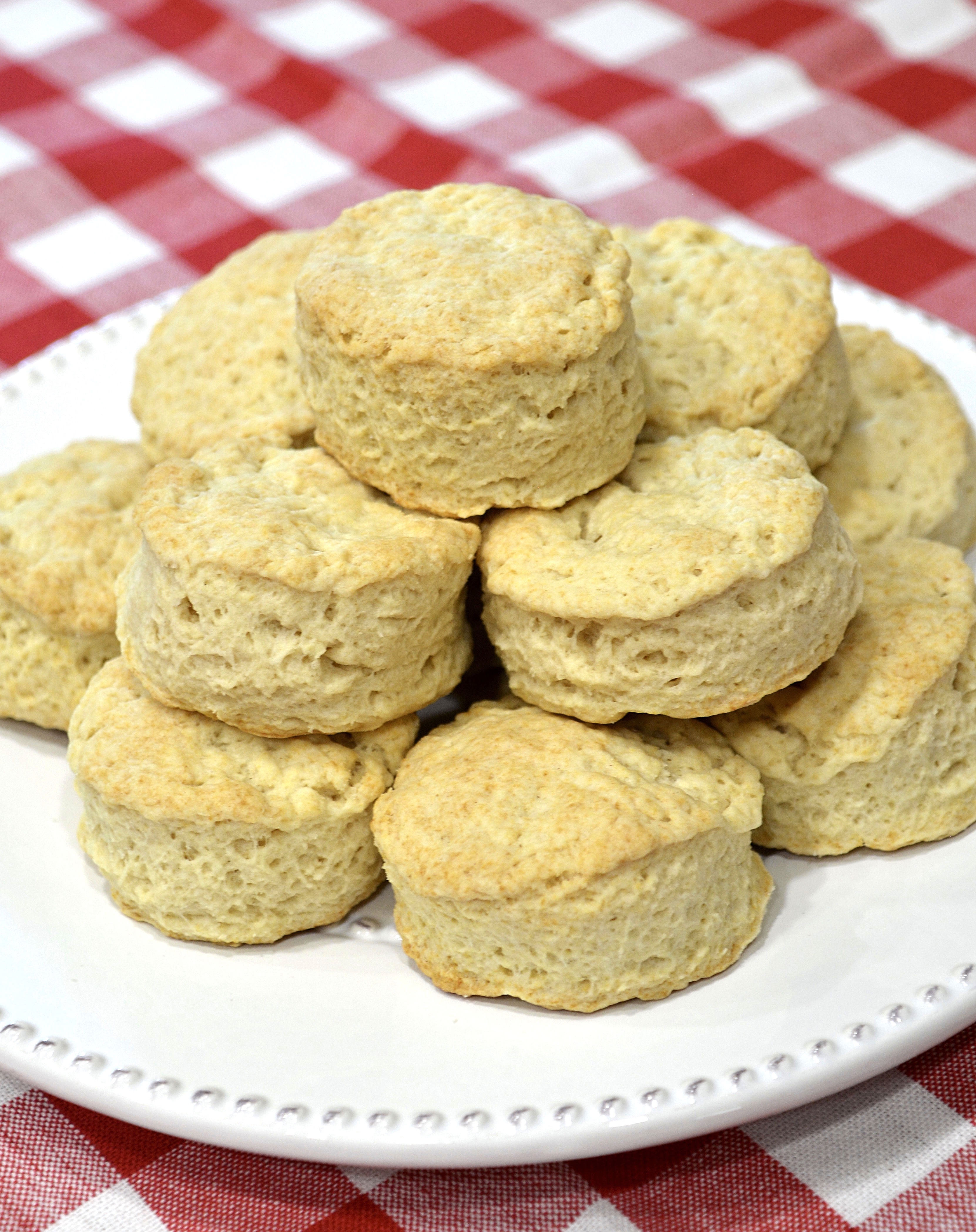 Comments
comments