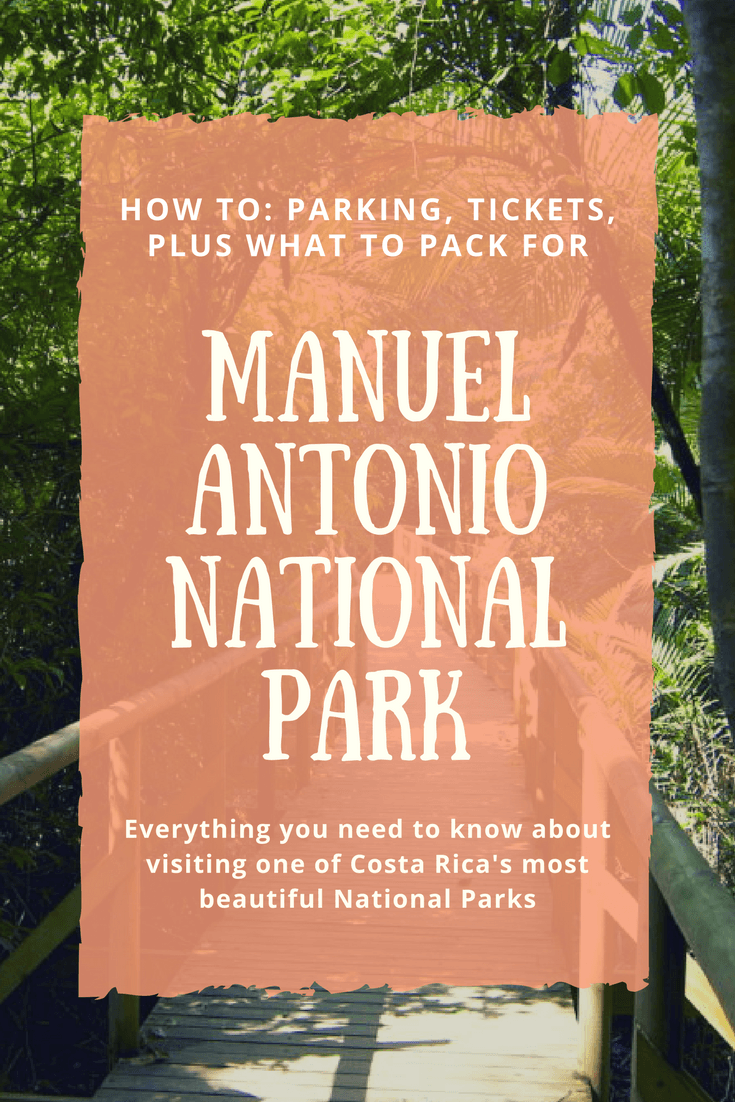 I was inspired to write this post because as I was leaving the park, I was asked a few times where the entrance was. Please note: This post was published in 2016. Please be aware that some of the details may have changed over time.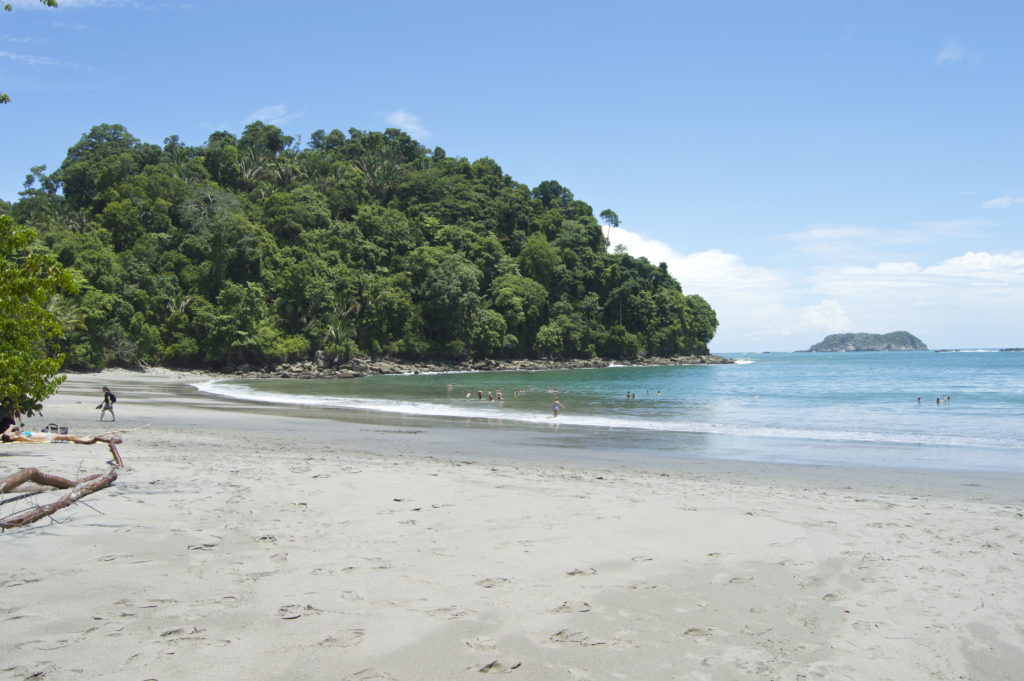 With it's unique tropical rain forests, diverse plant life, numerous animals, and beautiful beaches, Manuel Antonio National Park in Costa Rica attracts visitors from around the globe. Considering that you are planning a big trip and want to enjoy the park, it is important to be prepared for the typical problems associated with any popular attraction.Continue reading for vital information on how to visit this park if you are driving your own vehicle and how to locate the park entrance.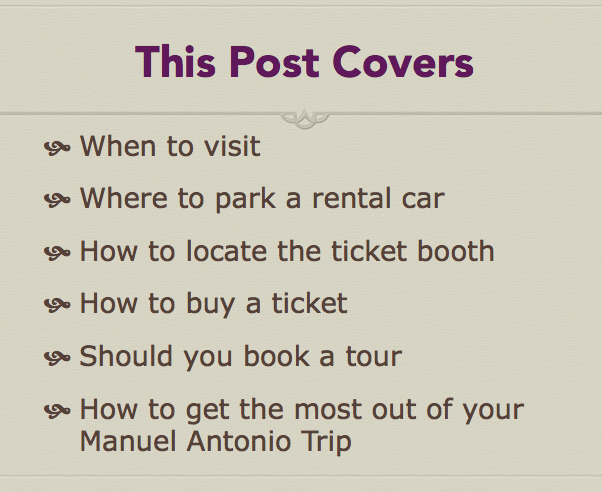 Best Time to Visit
Hours are 7am- 4pm. It is easiest to arrive as early as you can. During the rainy season, it is common for the mornings to be sunny and the afternoons to have storms. For most up-to-date information on hours, please click HERE.
Important: The Park is Closed on Mondays from July to November
Transportation: If you are not parking, you can take the local bus and walk to the ticket booth. Please see #3, finding the ticket booth, for a map showing where to locate tickets and the park entrance. Please click HERE for more details about the local bus times and cost.
Peak Season for the Park: December and January (particularly Christmas and New Years) are the most popular months to visit, which are also considered dry season for the area. If you would like to read more about seasons in Costa Rica, I found this article by Costa-Rica-Guide helpful.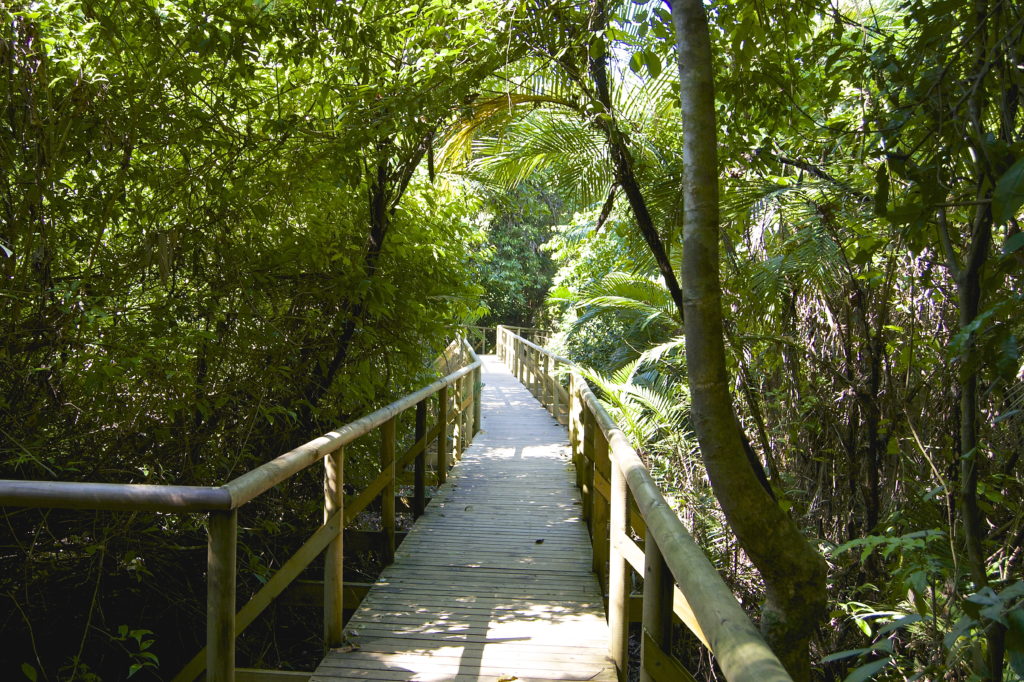 Sloth trail runs along the main path to Playa Manuel Antonio and has informational signs about the wildlife. We saw a couple Howler monkeys, raccoons, and sloths on this path. Capuchin monkeys can also be seen in abundance. Here's a video we took near the beach:
Find a Place to Park
I am very thankful that I read TripAdvisor reviews before visiting the park. Reviewers warned that there are many people trying to get you to pay for parking who are really not associated with the park at all. While trying to park my car, I was bombarded. This included people standing in the middle of the street, waving at me, yelling at me, some even tapping my car. It was all very rude and a disappointing experience. We parked our car because one guy was waving at us. He then told us that we could only park there if we were paying him for a tour…. What?? We got right back into our car and continued down the road where we found free parking.
To find parking that is nearly free, continue all the way down the main road to Hotel Manuel Antonio. You will have to go past several people waving, but just continue driving. There is a parking lot next to the hotel with two security guards dressed in everyday clothing. The parking is free but they still like tips (so not really entirely free) and promise to watch your car. If you say that you are going to Manuel Antonio, the security guys will offer to take you on a tour. If you say that you are going to the beach, they will just tell you to have a good time. This is the only parking area I found that it was not mandatory to pay for and relatively close to the entrance. The guys working security did a good job to make sure nobody's car was blocked in and the lot had plenty of room for us to exit.
In order to get a parking spot, it is best to visit the park as early as possible.
Below is a map of where the parking lot is located.
Large Star = Where I found parking each day, right next to Hotel Manuel Antonio
Small Star= another lot listed on the map, although I do not know if this one is free.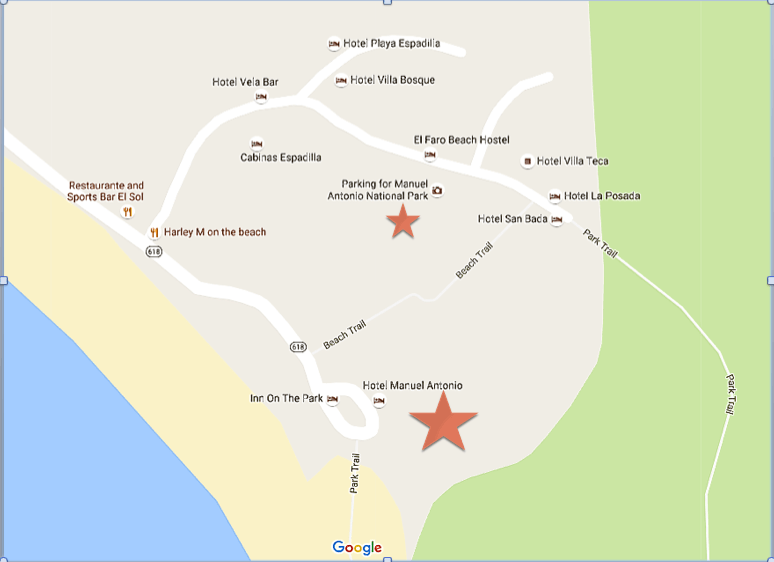 Locate the Ticket Booth
The ticket booth is Called Coopealianza. You can view the map below for the walking path that leads to the ticket booth.
Star = Parking Lot
Triangle= Ticket Booth
Heart= Park Entrance
Directions to Ticket Booth: From the parking lot next to Hotel Manuel Antonio, walk past the hotel to Beach Trail. This trail is a short dirt road, and you will walk over a small bridge. When you get to the end to Beach Trail, you will see the Coopealianza ticket booth to the left and the park entrance will be to the right.
If you did not pack water make sure to buy some from the nearby vendors because it is not available inside the park.If it is a busy day, you may easily find Coopealianza by seeing a line of people outside the booth.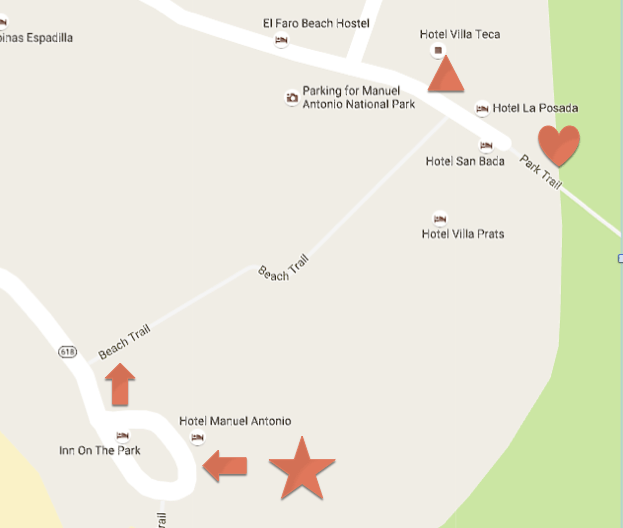 Buying a Ticket:  I witnessed people using credit cards to purchase tickets, but we purchased ours with american dollars. On one of the more crowded days, one window as taking cards and the other was cash only. According to the website, Visa is accepted.
Maps: I was handed a map of the park upon purchasing a ticket, but if you do not receive one, just ask at the booth.
Ticket Price:  Please click HERE for current ticket pricing
Entering the Park
We did not have to do a bag check, but we were asked if we were carrying any food or drinks. Water and non-alcoholic beverages are allowed. Sandwiches are also allowed, but packaged food like chips and cookies are not permitted. If you mention these you will be asked to throw them out before entering the park.
It seemed like the animals were already aware that bags contain food! I did not full zip my backpack while at the beach and a raccoon grabbed a bag with my sunblock inside! Raccoons and monkeys were all wanting to check our bags.
Inside the Park: All the trails are very well-marked and have signs so you cannot get lost unless you deliberately leave the trail.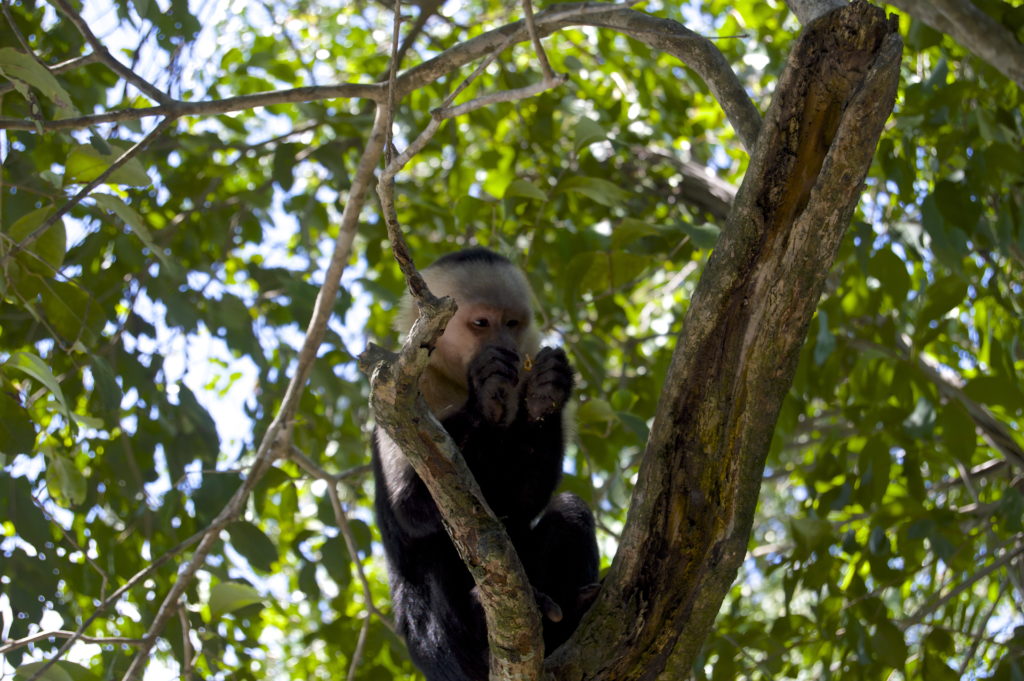 Capuchin Monkey at Playa Manuel Antonio
Should I Book a Guided Tour?
Everywhere I went, it seemed like someone was trying to get me to book a tour. I was even told that I wouldn't see any wildlife unless I went with a guide. Really? Well, here's what they aren't telling you… you absolutely do not need a tour guide to enjoy the park. I recommend going the first day without a guide and then booking one if it looks like something you want. As far as viewing wildlife, I was able to see every creature the guides were pointing out. Some guides had special lenses they would setup so their guests could get a better view of the animals. If you have a good camera you can get an even better view of the animals on your own and you don't have to share your 5 seconds of looking through a lens with an entire group of people. My advice is, if you aren't feeling like you want a guided tour, don't let anyone convince you otherwise.
If You Want to Book a Tour: Ask your hotel to organize a tour, book one online, or get to the park early and ask for a guide when purchasing tickets. Just keep in mind to use a reputable and recommended guide. Many people will offer guided tours, so be sure to go with one you have already researched to get the best experience.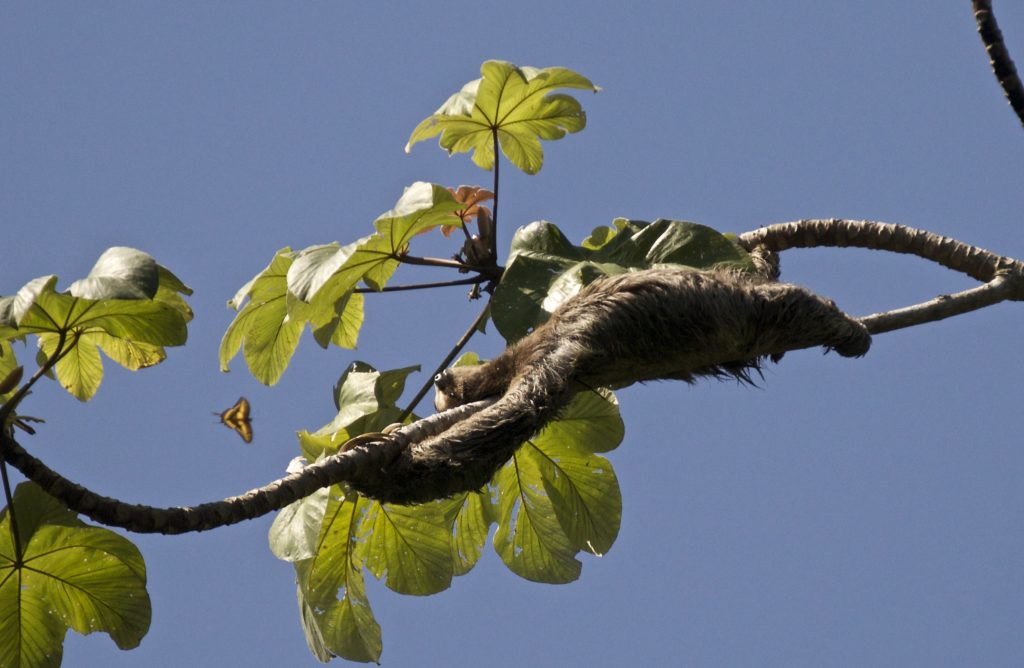 Sloths can easily be seen on a sunny morning.
How to Get the Most out of your Manuel Antonio Trip
This one is easy breezy! Go as early as you can, and prepare to be amazed. Manuel Antonio is extraordinary and worth all the hassle of parking, tickets, and pesky vendors. Bring a camera, go-pro, or video device so that you can capture moments up close with Capuchin monkeys (they like to hangout near Playa Manuel Antonio).  Here's a quick list of things that will make your visit enjoyable.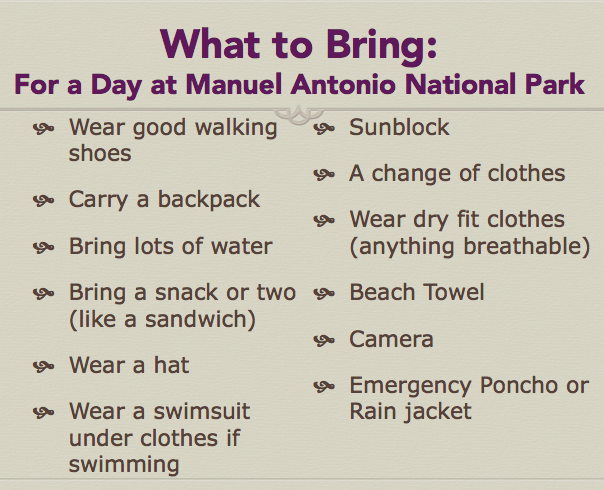 In case of Rain: Bring a couple trash bags to store important items in. This way, if rain gets into your backpack your items can still be protected. If rain looks likely, pack a rain jacket or poncho.
Don't forget to keep an eye out for animals. They already know that you likely have food!
If this post helped you, please share: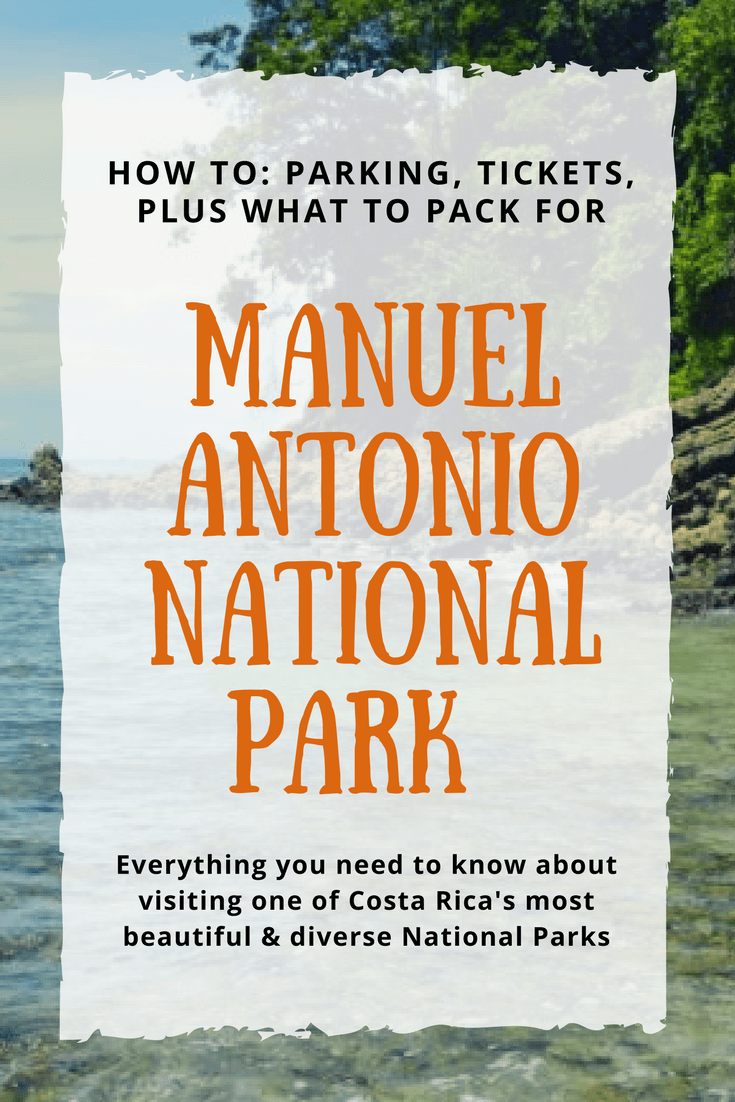 Comments
comments