Hello,
It's been a little while since I last posted an update, and I have a few exciting things to share. One of them happens to be an upcoming trip! Where will I be going next? Keep reading to find out.
Bitswave Brunch at the Houston Zoo
I used to work as an event planner at a museum and I'm now the purchaser for a small oil and gas company called Bitswave Inc. My boss liked my background and suggested that I lead our event planning. I was pretty nervous about this. My experience had taught me a lot about throwing a functional event, but I also only worked at one venue. I took the budget and the idea of what they were wanting and planned accordingly.
I organized a brunch at the Houston Zoo for all the employees and their families.The event was this past Saturday and we had a blast! Our brunch was located in a room called the Great Ape Gallery. This space allowed us to look into the gorilla habitat. Cool!
On this particular weekend, the Zoo was throwing a fall festival called Zoo Boo. They had a pumpkin patch, candy, games, and plenty of people in costumes. After eating, we had zookeepers lead a presentation for the kids which allowed them to pet a few animals. Guests could then participate in all of the Halloween-themed activities at the zoo at their own pace. Tickets to the nearby Houston Museum of Natural Science were also provided for the bigger kids that might not be interested in the Zoo festivities.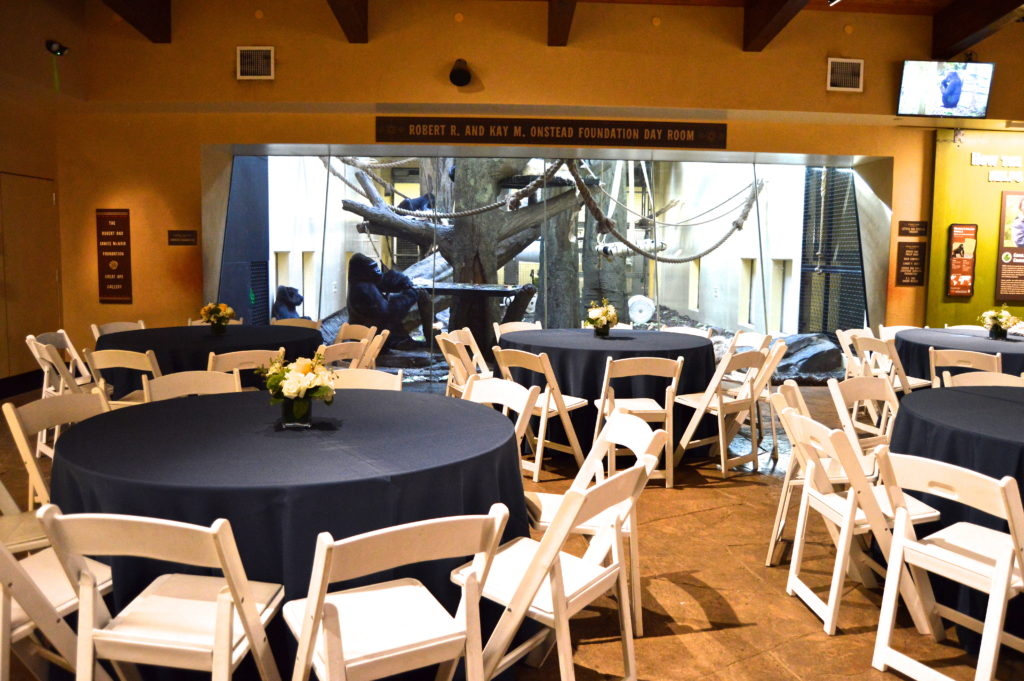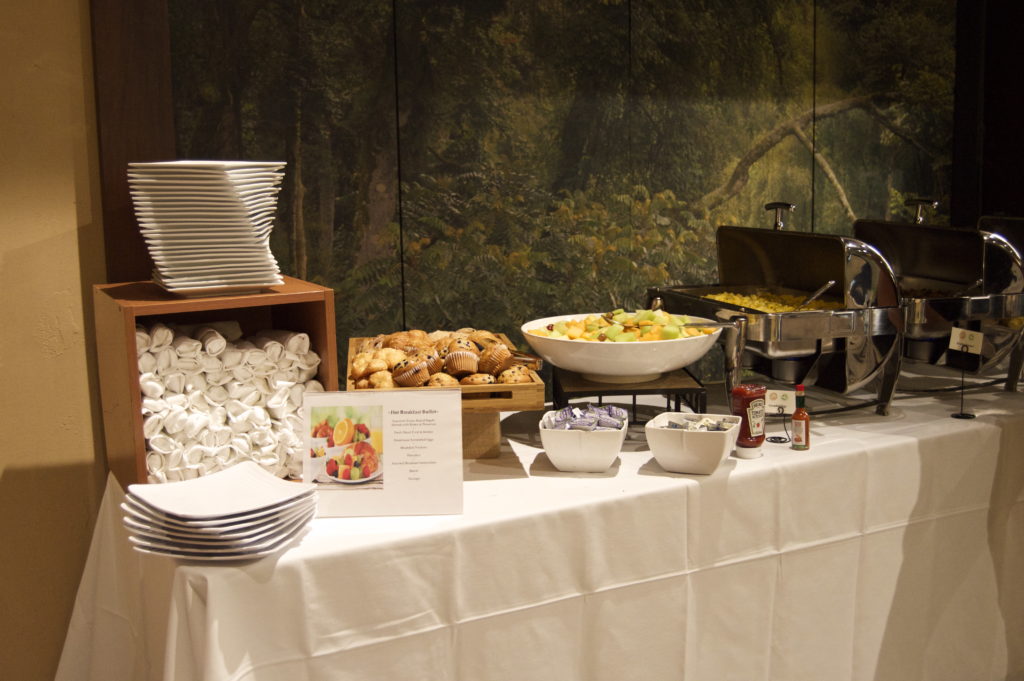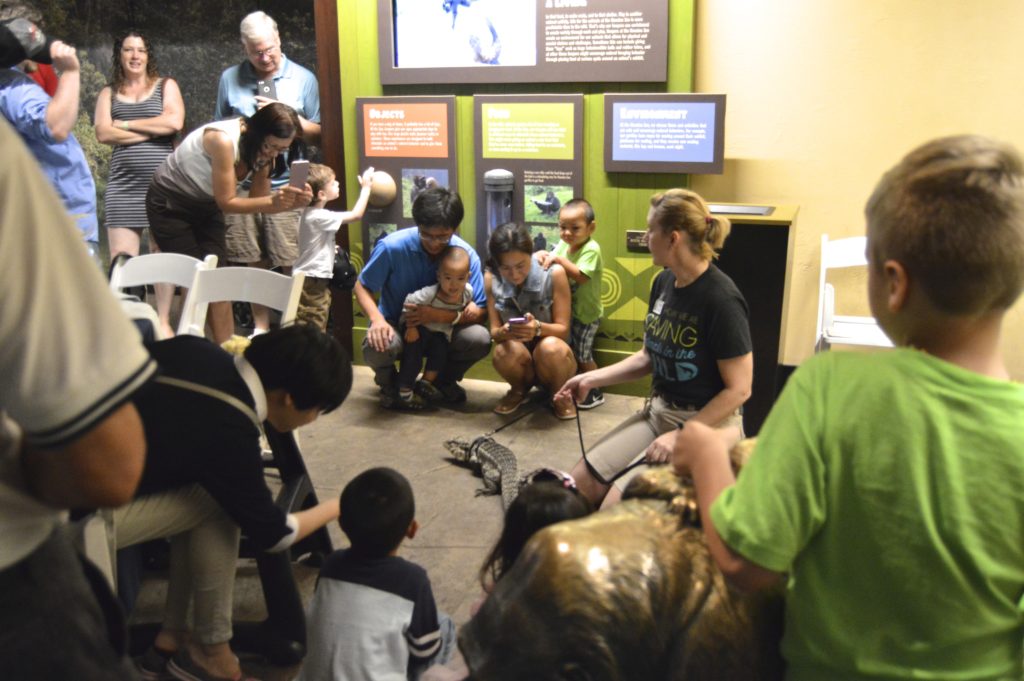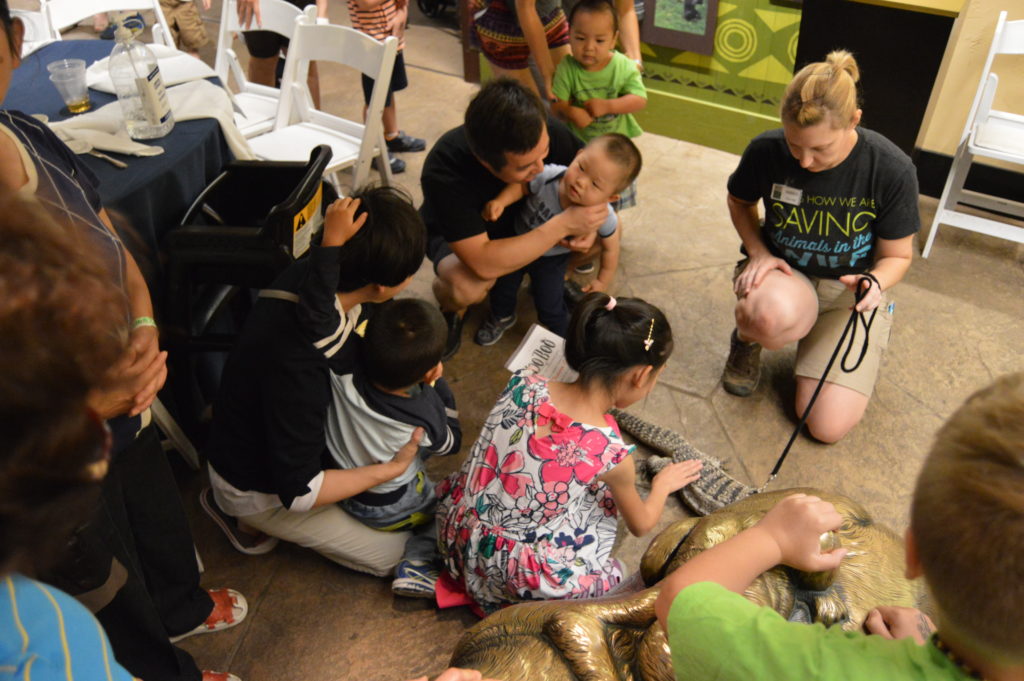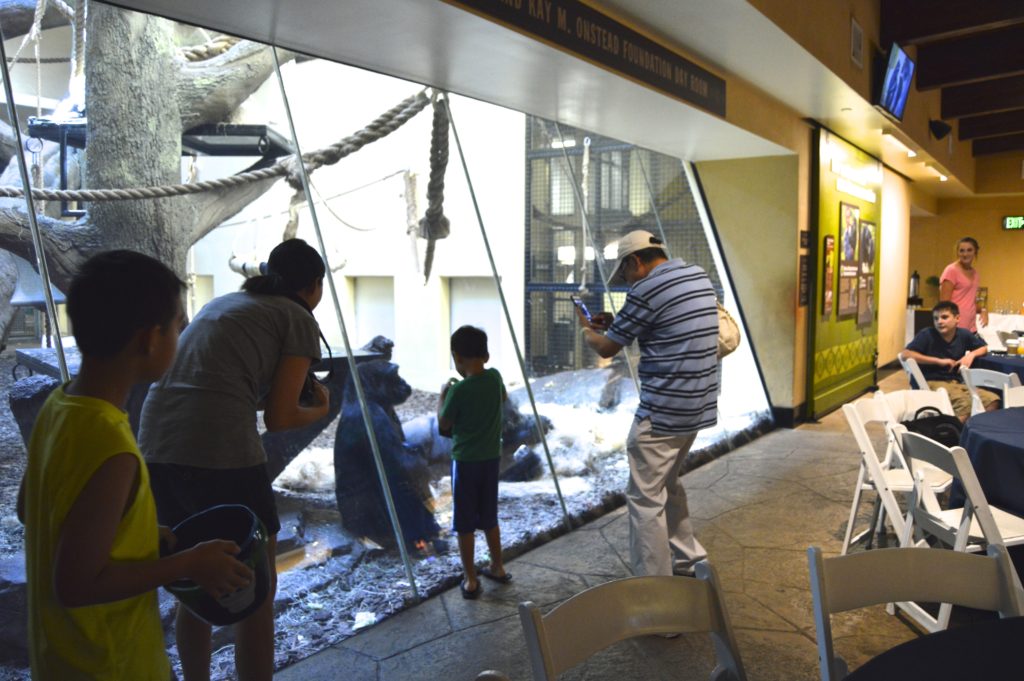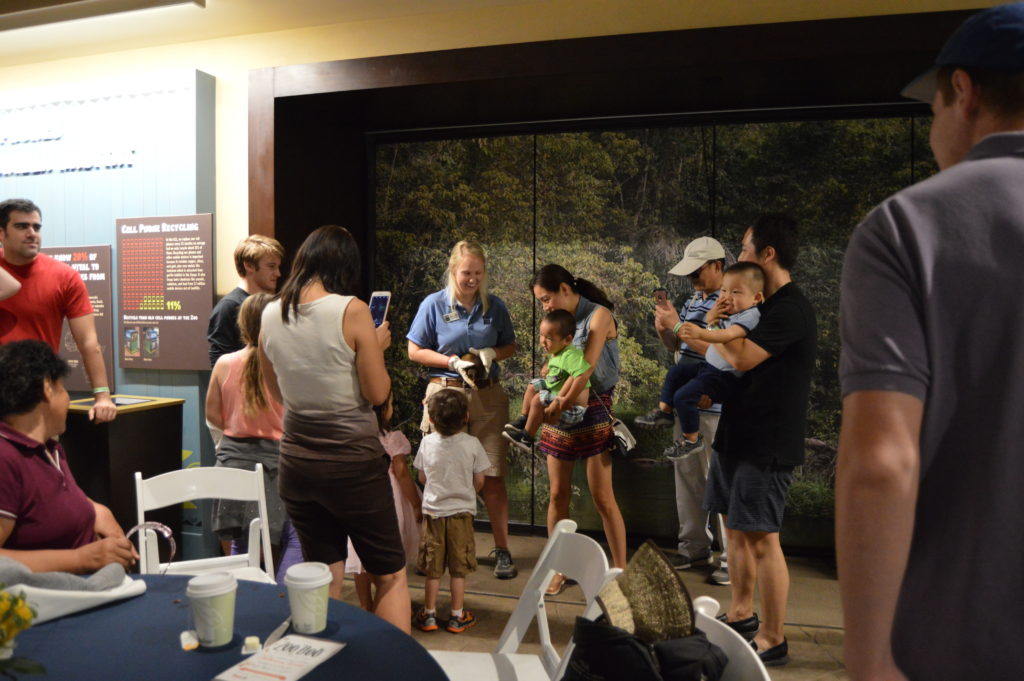 Every event planner understands the huge sigh of relief when an event has successfully concluded. Thank goodness! I am thankful to have received so many compliments on the brunch. Luckily, I'm not doing this all the time anymore but I will have to tackle the holiday party planning. Check out that gorilla behind me!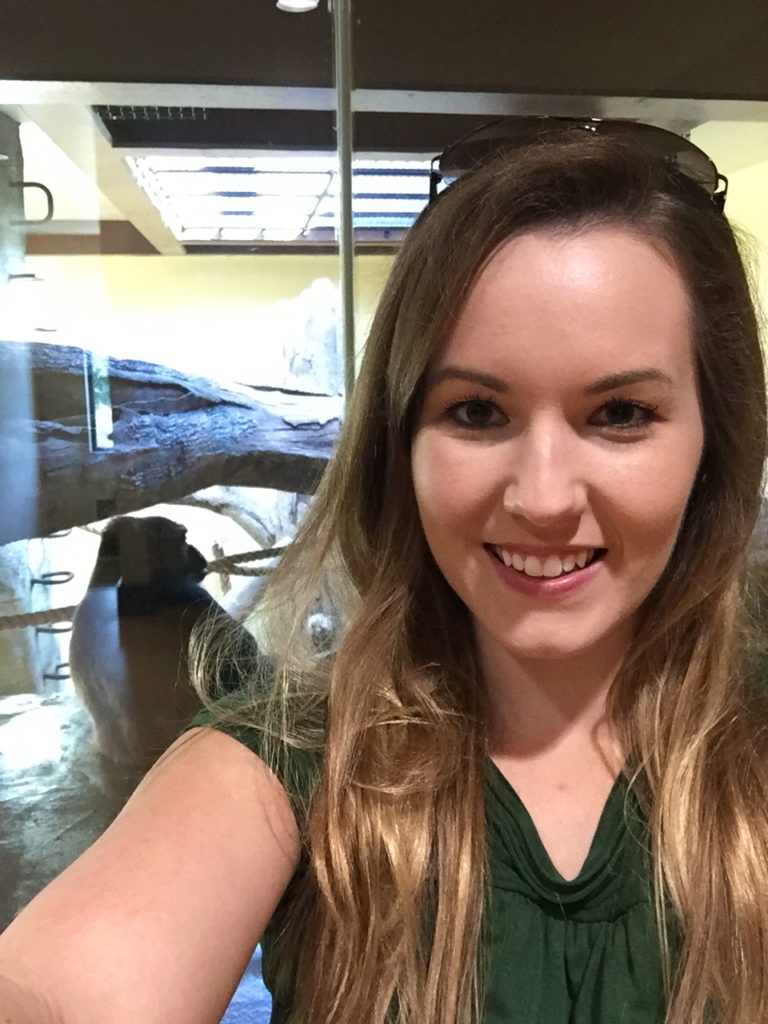 Reed's Birthday
The previous weekend, we celebrated my husband Reed's birthday. I baked him miniature Kahlua bundt cakes that we all loved. I find myself still craving the cakes over a week later. You can find the recipe here: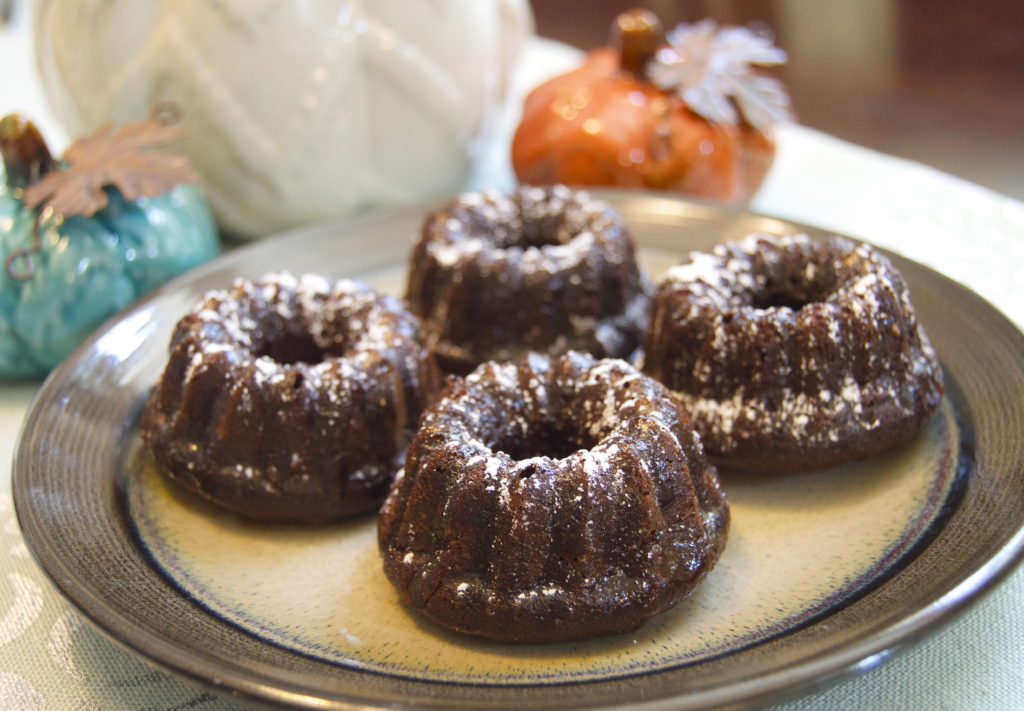 I love that Reed's birthday is in October because it's always been one of my favorites months. Halloween is just around the corner and only followed by Thanksgiving and Christmas. There's tons of Halloween candy on the shelves and I can finally buy large bags of candy corn all while hoping my teeth don't rot out. In Houston, October is generally a month where the temperature drops down to the 70s-80s and people can actually do things during the daytime without profusely sweating. Sadly as I write this, it's the middle of the month and still 88 degrees outside.
We are Off to Somewhere New
My in-laws are celebrating their 30 year wedding anniversary and invited us to join them in Estes Park. I cannot wait to feel some cool air and hike some beautiful terrain!  We will be spending one day in Boulder then heading up to Estes Park for 3 days. A short vacation in the mountains will be awesome! You can read in my previous posts about my love for Colorado when I stayed at the Bar N I Ranch. This will be my first time visiting in the fall and viewing the autumn colors in the landscape.
And just to throw it back, here's me and Reed hiking in Colorado in 2012. We weren't even engaged yet and had to sleep in separate bedrooms on the trip. haha.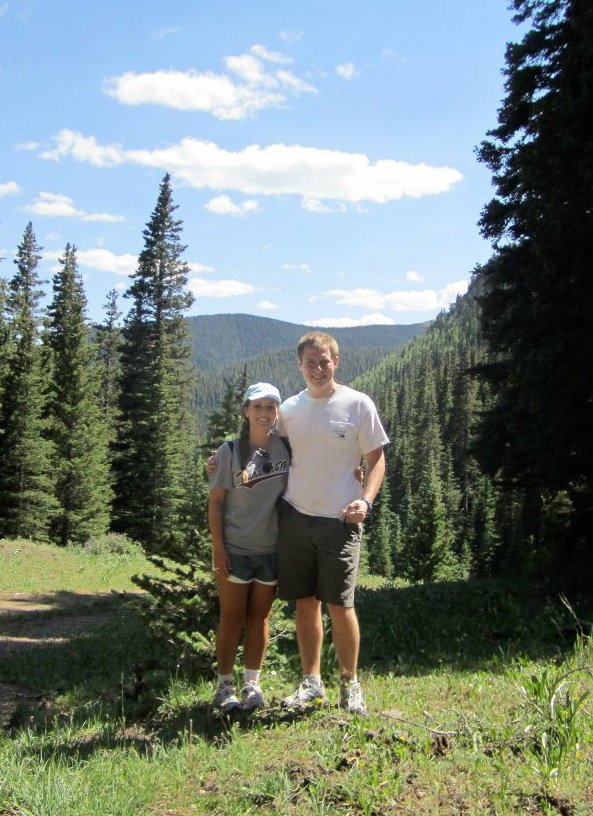 Be back soon with some great adventures!
Comments
comments