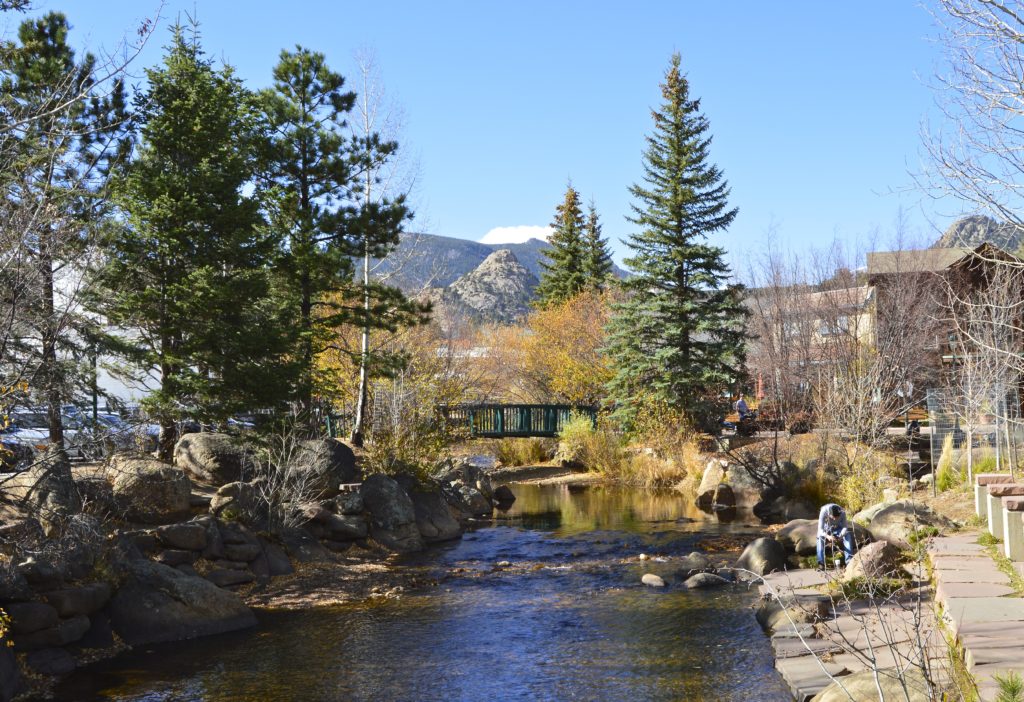 Estes Park is located near the east entrance of Rocky Mountain National Park. The national park attracts visitors from around the globe; bringing tourists to find a place to stay near Estes Park. The busiest months are June-August and I would also add in September as another crowded time. I spent a couple days touring Rocky Mountain National Park and Estes Park during the less crowded time of late October. Here are some things I found available to do during the low season.
Tour the Town
 Estes Park town area is walkable and full of all kinds of souvenir shops. The funny part of the town was that there were at least 5 different shops dedicated to taffy and ice cream. Why so many? I ended up picking one and getting myself a waffle cone. For it being low season, the town was surprisingly crowded. We also drove up to the Stanley Hotel just to check it out.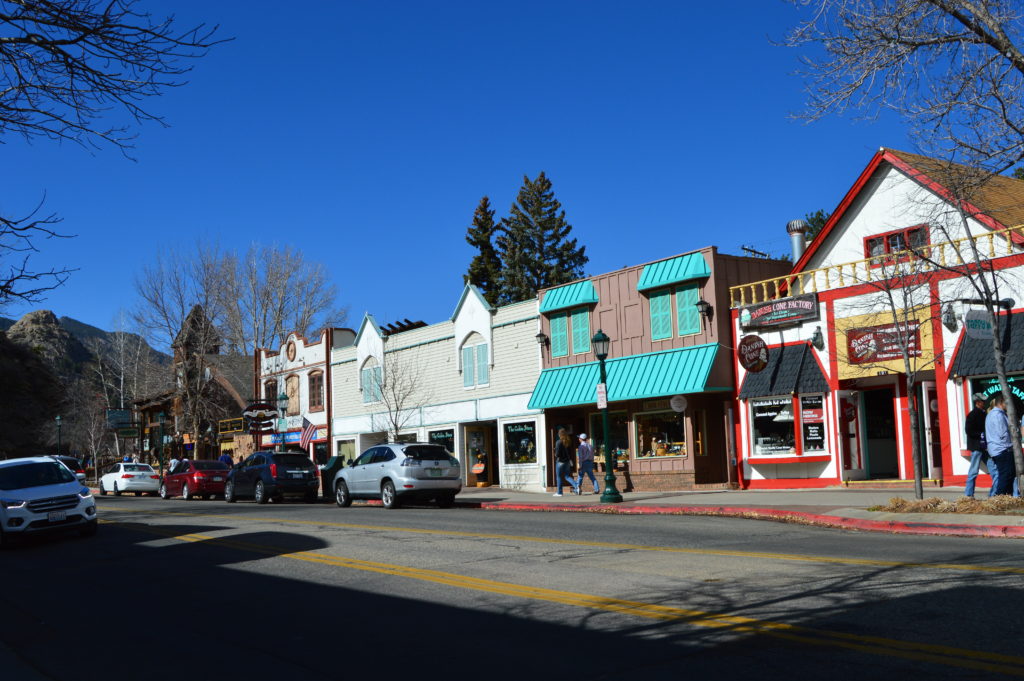 Here's just one section of the town area of Estes Park. The Stanley Hotel is pictured below. It's just a quick drive from town and offers tours daily. You can find more information about tours here: Stanley Hotel Tours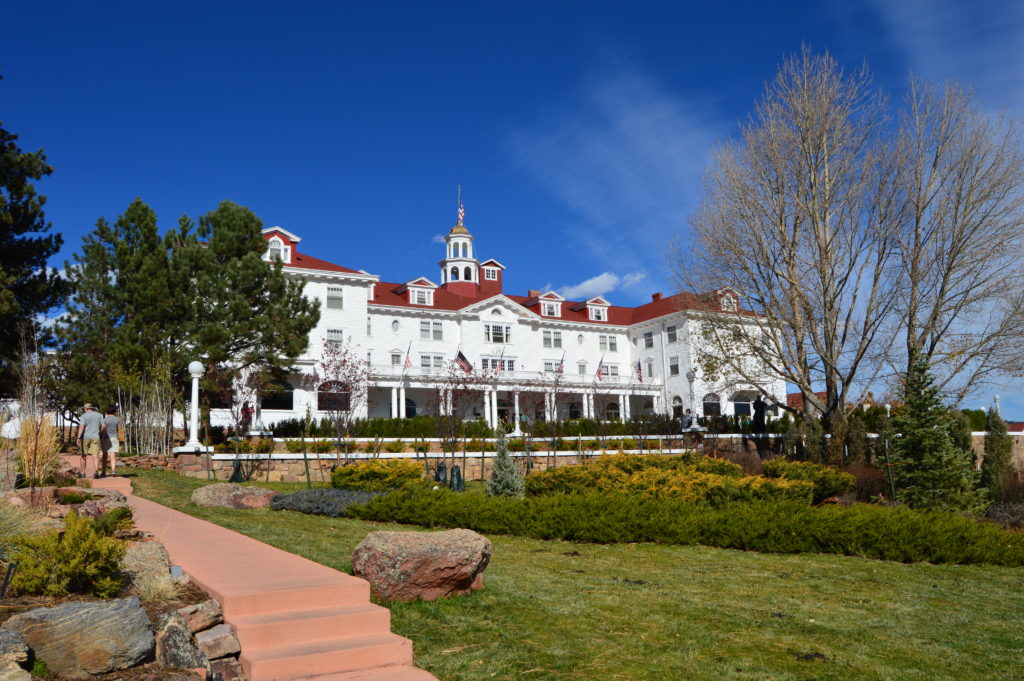 Watch Elk
The elk herds are so beautiful and are were out grazing just inside the entrance of Rocky Mountain National Park. In the evenings there is no entrance fee and the gate is open to drive through. I'm not sure why it surprised me that the elk were not fazed by the large crowds of people photographing them.  I got out of my car and joined with the other tourist taking pictures. All of a sudden, two bull elk started butting antlers! The sound was crazy. Moral of the story; be careful around the elk since they aren't afraid of you.Eat Some Barbecue
Even if you're not a huge barbecue fan, Smokin' Dave's BBQ and Tap House is excellent! While visiting during the low season, I noticed many restaurants were closed. Luckily it wasn't a problem because we found this delicious restaurant and even came back for more food. Smokin' Dave's has a large selection to choose from. I ordered a salad each visit and was impressed with the portion size and quality of the chicken. I would recommend that you ask for dressing on the side, but their food was so refreshing after a long day spent hiking. Since I don't have a picture of the restaurant, here's one from a great hike! If you would like to find out more about food available in Estes Park, you can click here: TripAdvisor's top rated restaurants in Estes Park.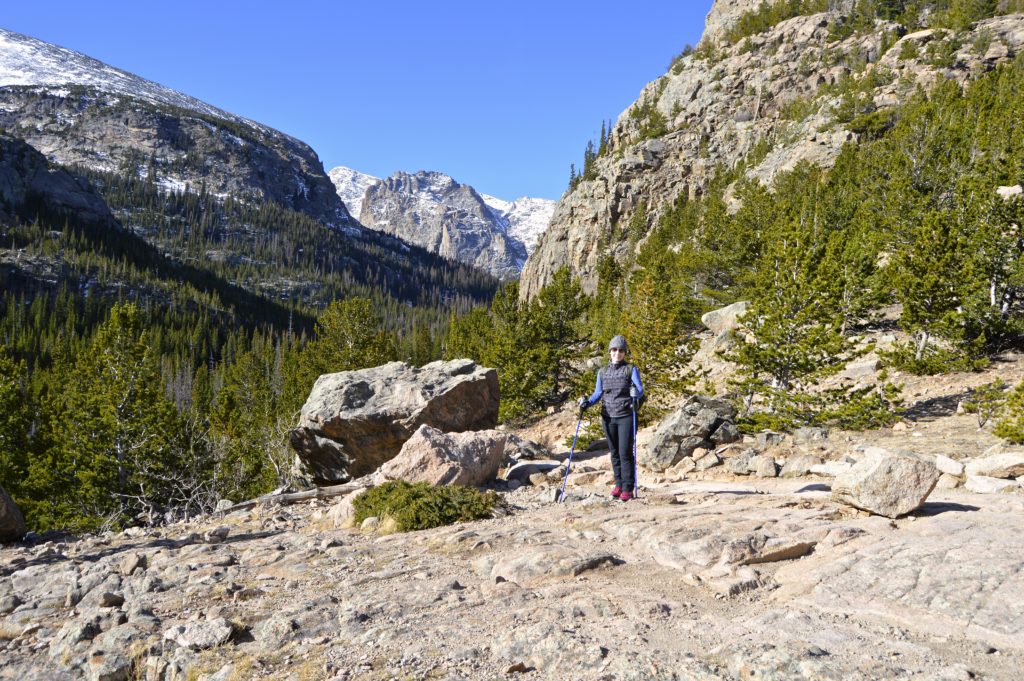 Go Hiking
It cost us $20 per vehicle to enter Rocky Mountain National Park (Click here for pricing details). There are so many different hikes available ranging from difficult to easy. One of the easy hikes I recommend is Alberta Falls. The waterfall does get crowded towards the afternoon so a morning hike would be best. There's even an app you can download to help you navigate a hike of your choice, complete with reviews and pictures of routes. The app is called All Trails, and it was great to have during our hike to Sky Pond. You can click here to read my post detailing the challenging yet beautiful hike. Here's one of the lakes we discovered on the trek to Sky Pond. This lake is called the Loch.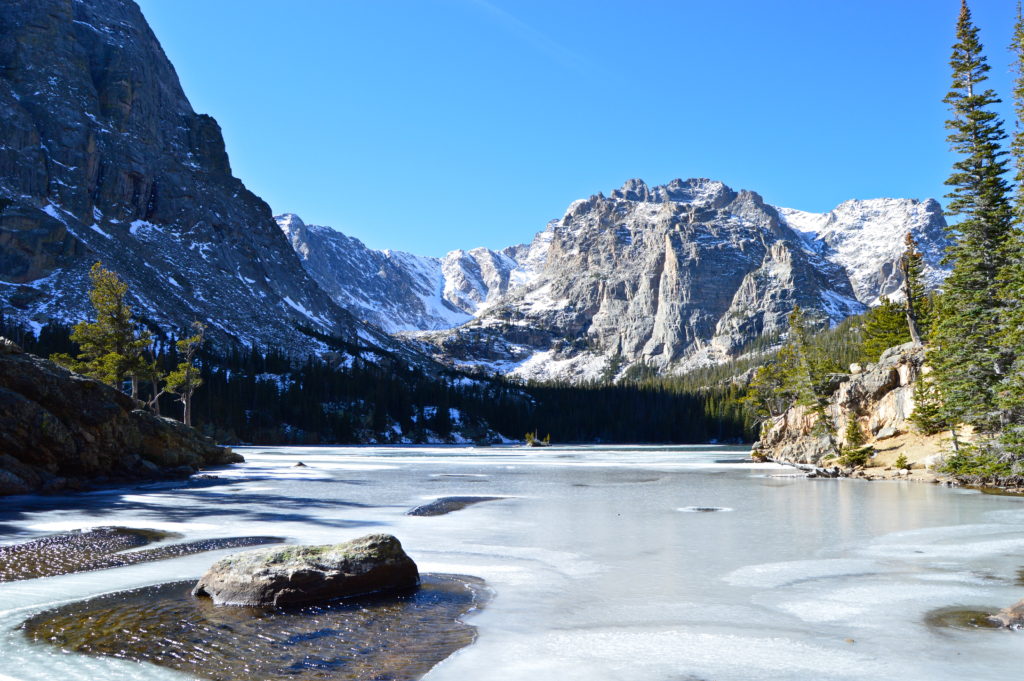 We also encountered a frozen waterfall that we had to climb over. Definitely not something we see everyday!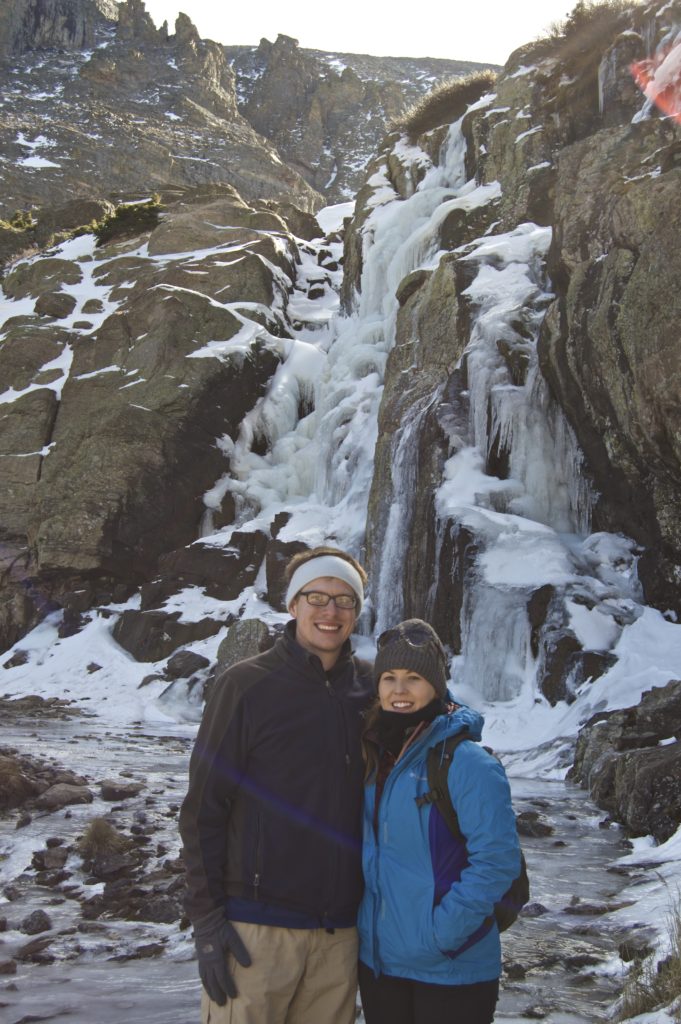 Drive through Trail Ridge Road (if open)
This really depends on the weather when you are visiting. Trail Ridge Road is typically always open during the summer but depending on snowfall it may be closed by late October. The road takes you over 12,000 feet in elevation and allows countless gorgeous viewpoints of the mountains. We were so thankful to have the road open and fought the strong winds to take some pictures. The visitor center located at the top of the road is not open during the low season, but the restrooms next to it are still available. With plenty of places to pull over and park, this excursion is great for people that may not be able to hike but still want to see the magical mountain views. The best way to find out if Trail Ridge Road is open is to call: (970) 586-1222. You can find more about the road here: Information Trail Ridge Road.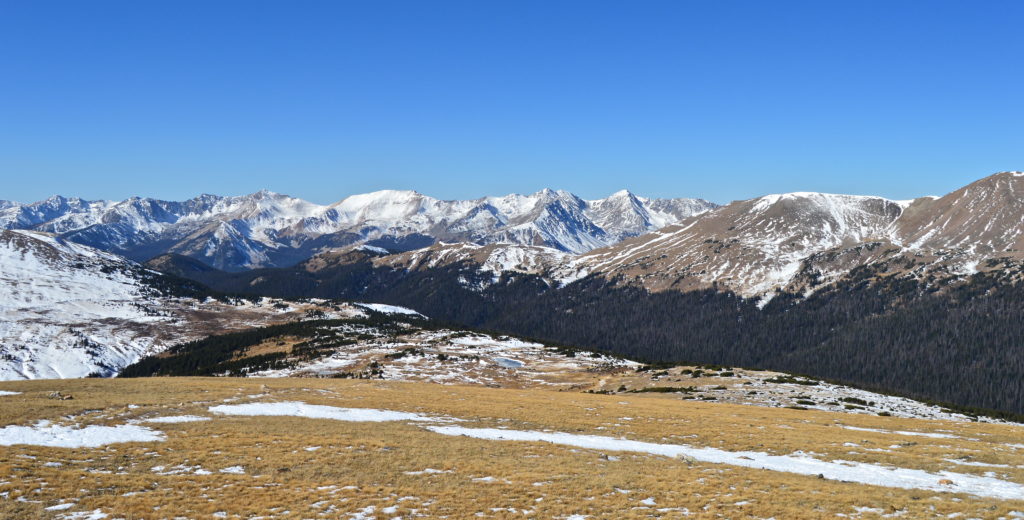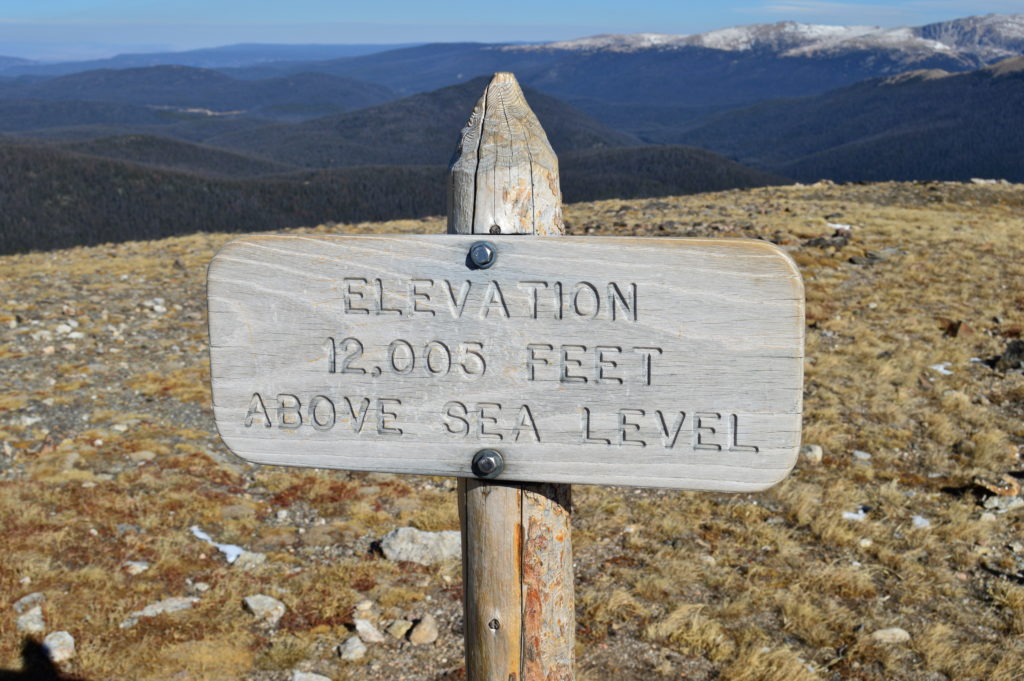 Watch the Stars
If you're from a big city then you'll understand why I suggest some stargazing. The night sky was so crisp with hundreds, maybe thousands of visible stars.
Keep Aware for Deer and Other Wildlife
This is purely a cautionary notice that deer are everywhere, even around the town area. I think the deer are cute and it's nice to see them in a protected habitat. Just be careful when driving.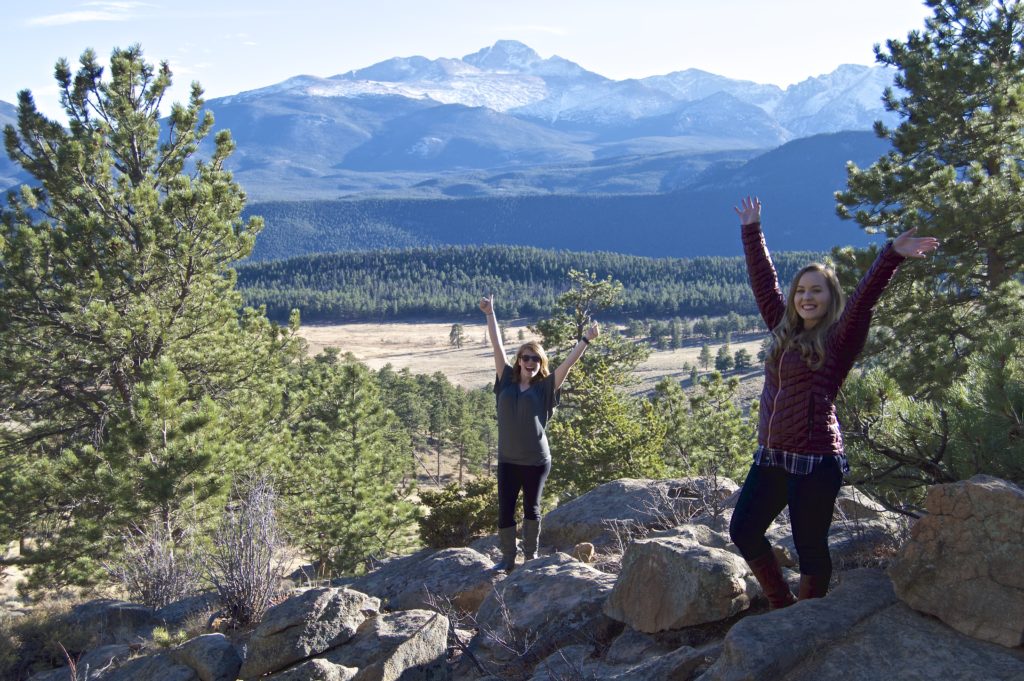 There's no denying that Estes Park is a beautiful town filled with nature and scenic views. Everyone we met was very friendly and just out to enjoy the wildlife. Even though some of the restaurants and visitor centers were closed for the season, it was great to experience a less crowded version of the area. We in no way felt that we were in a deserted town; actually, it was very much the opposite. I could have spent a least another full week just to get some more hiking under my belt. If you love the mountains, be sure to experience Rocky Mountain National Park and Estes Park in autumn.
Comments
comments