As 2016 comes to a close, I like setting aside some time to reflect on the things that have happened during the year.
This year has brought its own challenges with my husband losing his job at the end of August, but we've had so much fun and had some great adventures this year.
JOB: I started a new job as a buyer for a small Chinese oil and gas company in January. I was really just searching for any job that would pay the bills, but it turned out to be the best thing that's ever happened for my career! I have a whole new skill set and the ability to make improvements in my workplace. Like any job, it's not perfect and I do get stressed sometimes, but I have gained an appreciation for Chinese culture and even learned how to ship things to China.
Running: Reed and I have taken our fitness to a whole new level this year by running in races! I am proud of both of us for working hard and not giving up. We completed a 10K in April and a Half Marathon in December! I had so many doubts that I would be able to make it through a 13.1 mile race, but I completed the trail no problem and ended up running an extra mile due to rerouting on race day. We also have our dog, Bear to thank since he came on almost all of our practice runs. His limit is 4 miles though because I never want to work him too hard.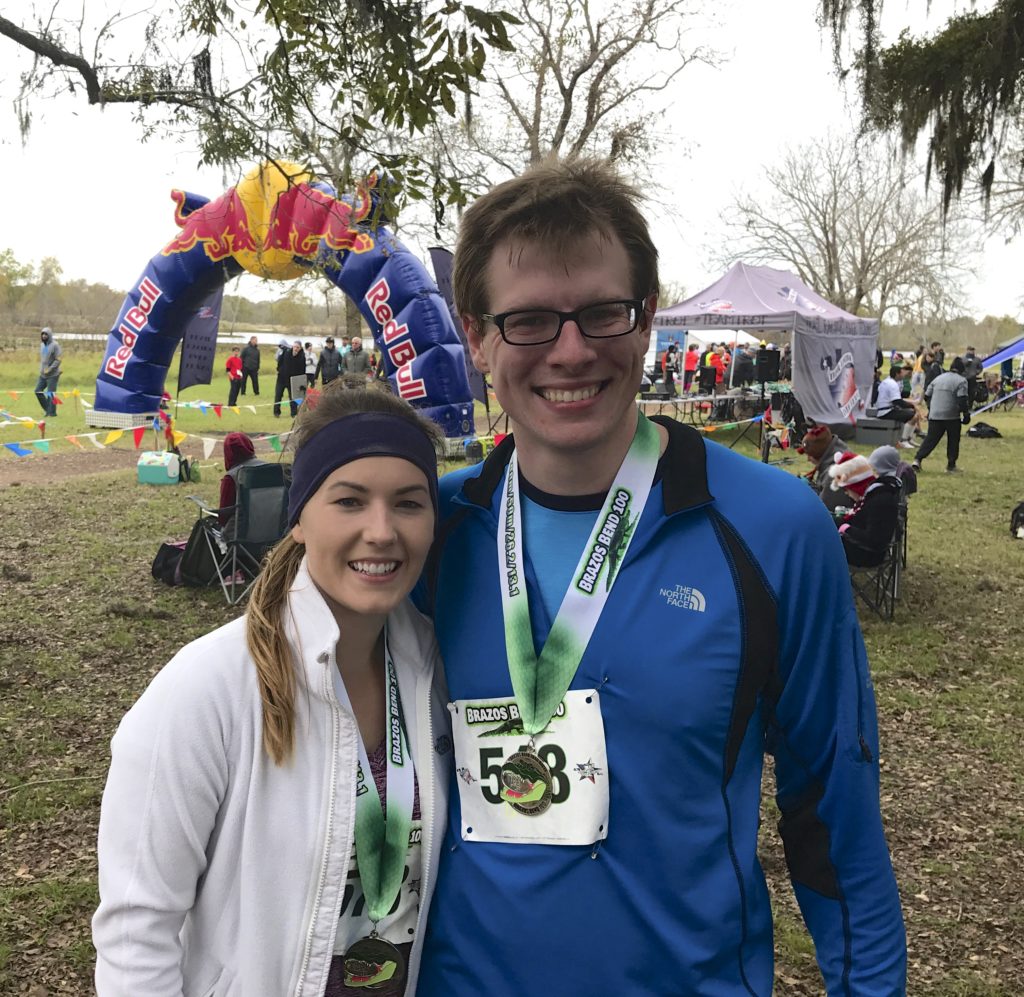 Costa Rica: This year we traveled to Costa Rica twice! The first time we went to Arenal and hiked through the rain forest. We discovered beautiful and isolated wildlife and learned about the culture of Costa Rica. We went back again in July with my parents and toured Manuel Antonio National Park. I saw monkeys, sloths, red macaws, toucans, and giant butterflies all living in the wild. We learned what a coati is and that we love Costa Rican food. I really wish I could find Costa Rican arroz con pollo in the states.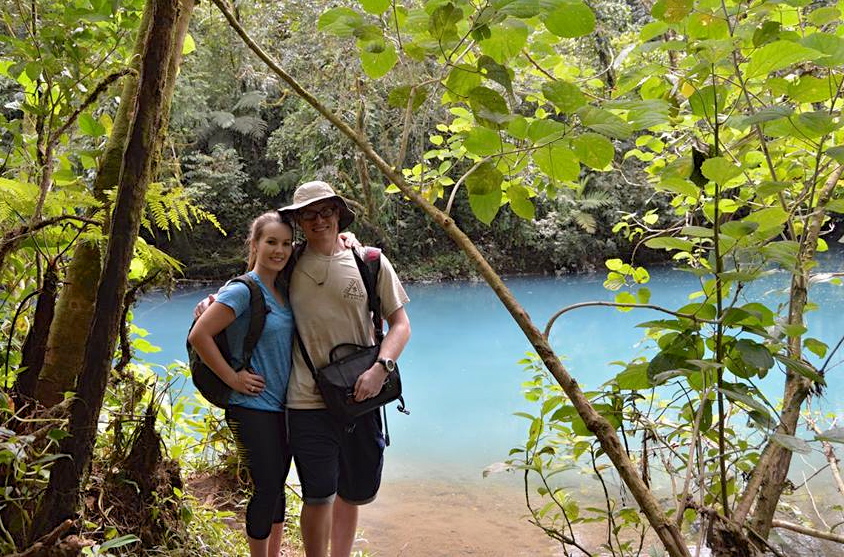 Colorado: I completed the most challenging hike of my life this year in Rocky Mountain National Park. Reed and I hiked over 11 long miles to Sky Pond. We had a wonderful short trip with Reed's family to check out the park.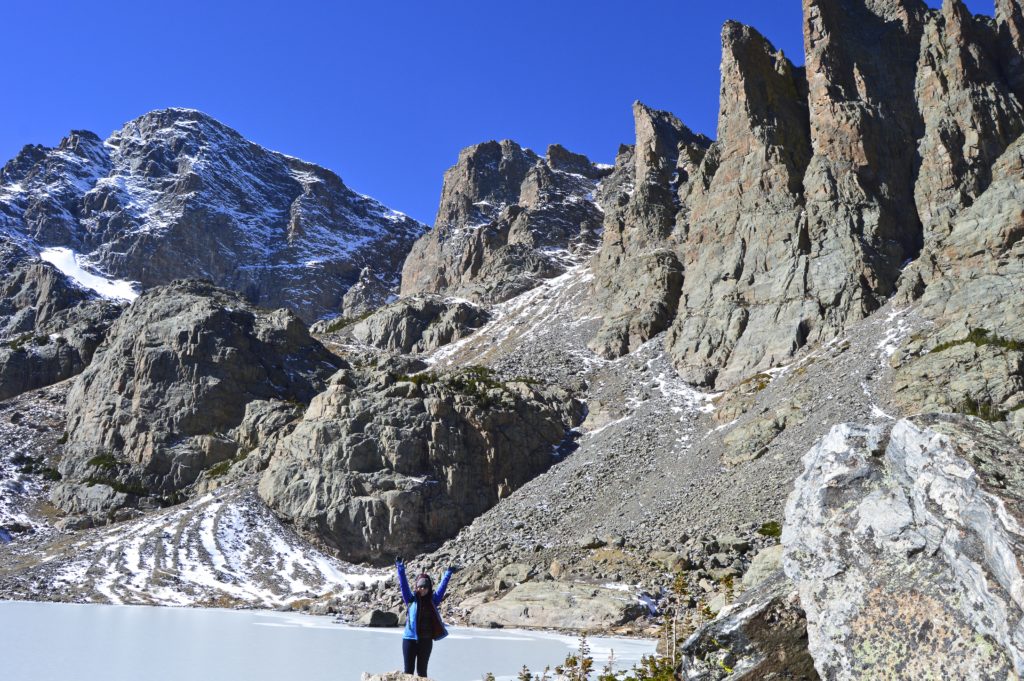 Cooking: Some of our favorite recipes this year were cilantro lime rice, turkey tacos, Durango fajita chicken, and baked cod with veggies. We loved making cinnamon sugar pretzels and I came up with my own granola bar recipe.
Crafting: I made wreaths for me and my mom, including a Christmas candy cane style wreath. I also started making distressed signs and gave one to my grandparents for Christmas. The front door was our home project this year. It was a ton of work to sand the finish off, but the new and improved black finish looks sleek and welcoming.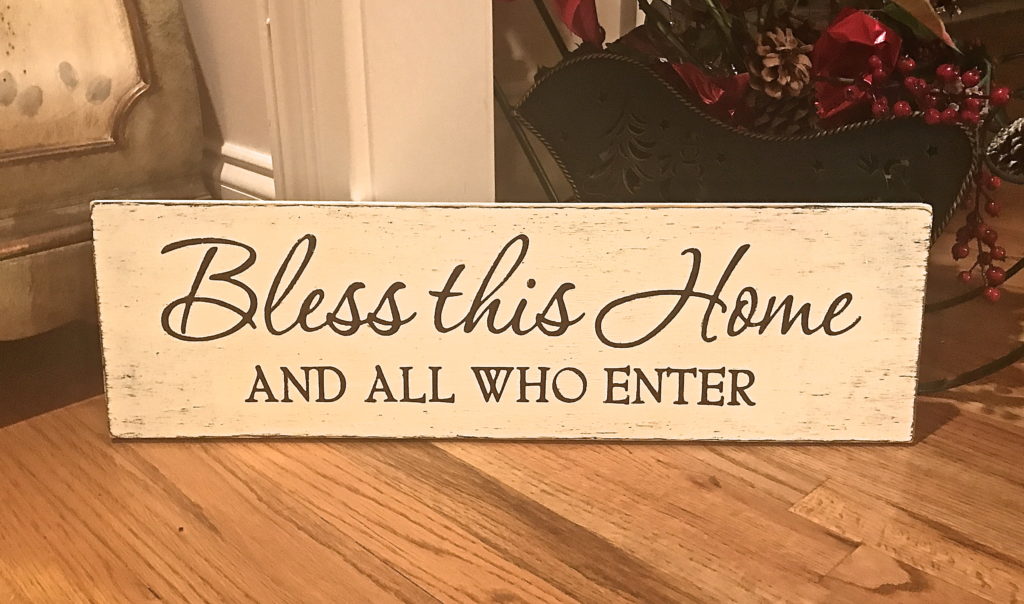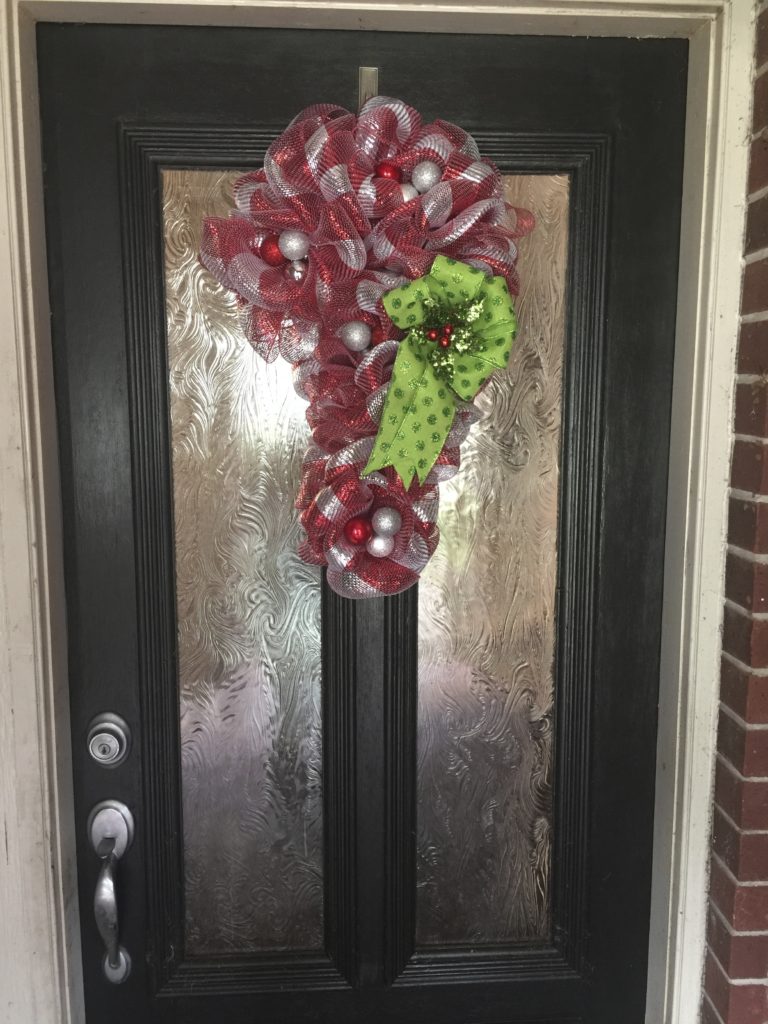 Language: Learning a new language was never on my list of resolutions, but after going to Costa Rica I began using Duolingo.com to learn some Spanish. This was mainly because of my experience with a connecting flight in Panama (we flew over the Panama Canal) and used Copa Airlines to get to Costa Rica. I realized that I want to spend more time in Central and South America and my life will be much easier traveling if I have a better understanding of Spanish. I continued to practice Spanish all year long and incorporated other learning techniques like downloading Spanish songs and listening to Spanish radio. I recently added French to my language learning but find it much more difficult to grasp due to it not being commonly spoken in Houston. Even if my speaking isn't the best, I find it so rewarding to be able to read in another language!
Some of the fun things we did this year:
Took a spontaneous trip to Costa Rica (my first real international experience)
Celebrated our 2nd wedding Anniversary by visiting San Antonio and the Natural Bridge Caverns
Ran the Brazos Bend 10K
Convinced my parents to go back to Costa Rica so we could all hang with monkeys
Ran with our Bear dog all around the neighborhood
Home project of repainting the door. It was so much work, but looks great now.
Traveled to Boulder Colorado and Estes park with Reed's family and hiked in the mountains
Cooked all kinds of delicious new recipes. (enchiladas, bread rolls, pretzels, waffles, granola)
Discovered that we like Vietnamese Pho and now Pho Ben is one of our favorite local restaurants.
Ran the Brazos Bend Half Marathon
Crafted & Decorated: Wreaths, distressed signs, made up our Christmas tree. We attempted to take some Christmas pictures, but Bear wasn't all that into having his photo taken.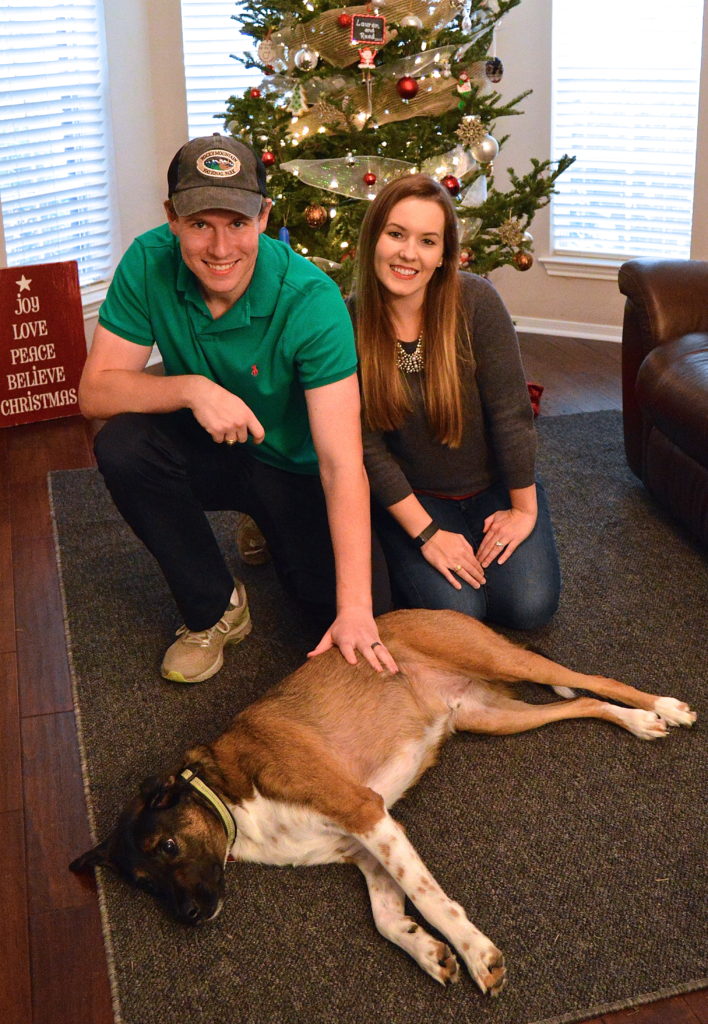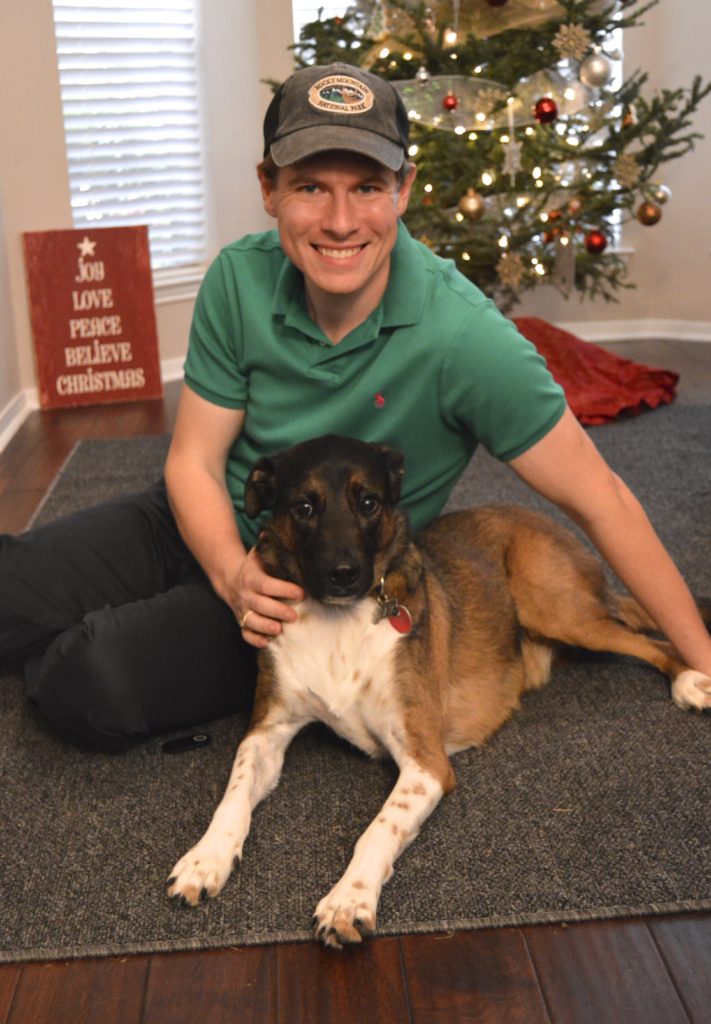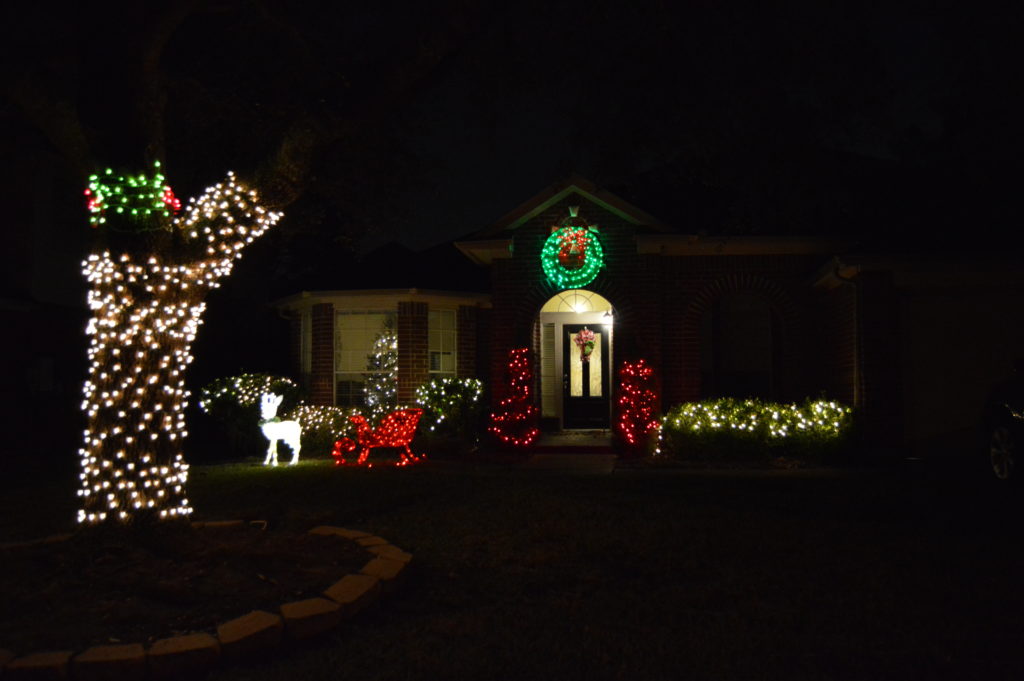 Wishes for Next Year:
Run another Half Marathon
Continue learning Spanish and French, maybe learn some Italian
Travel to a place I've never been to before with my husband, hopefully in Europe.
Improve my photography
Take my dog to see snow
Go horseback riding
Spend time with my family
It was tough on Reed to lose his job, but we have been able to spend a lot of time together this year and have been able to think about what we really want in our lives. Having less income meant that we learned how to carefully manage money and spend less on frivolous things. Learning to place less importance on material possessions helped me recognize the significance of having new and meaningful experiences. I am thankful for this realization and feel that I have grown so much in the past year. I am entering 2017 with a positive outlook and am expecting some great changes to happen soon!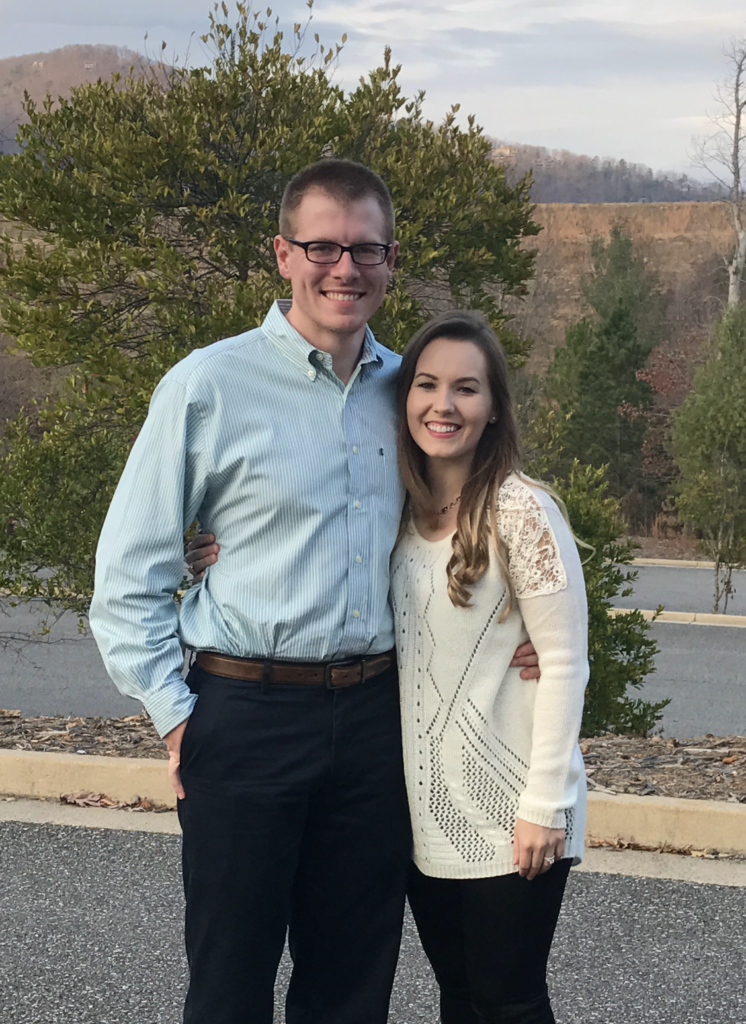 Comments
comments