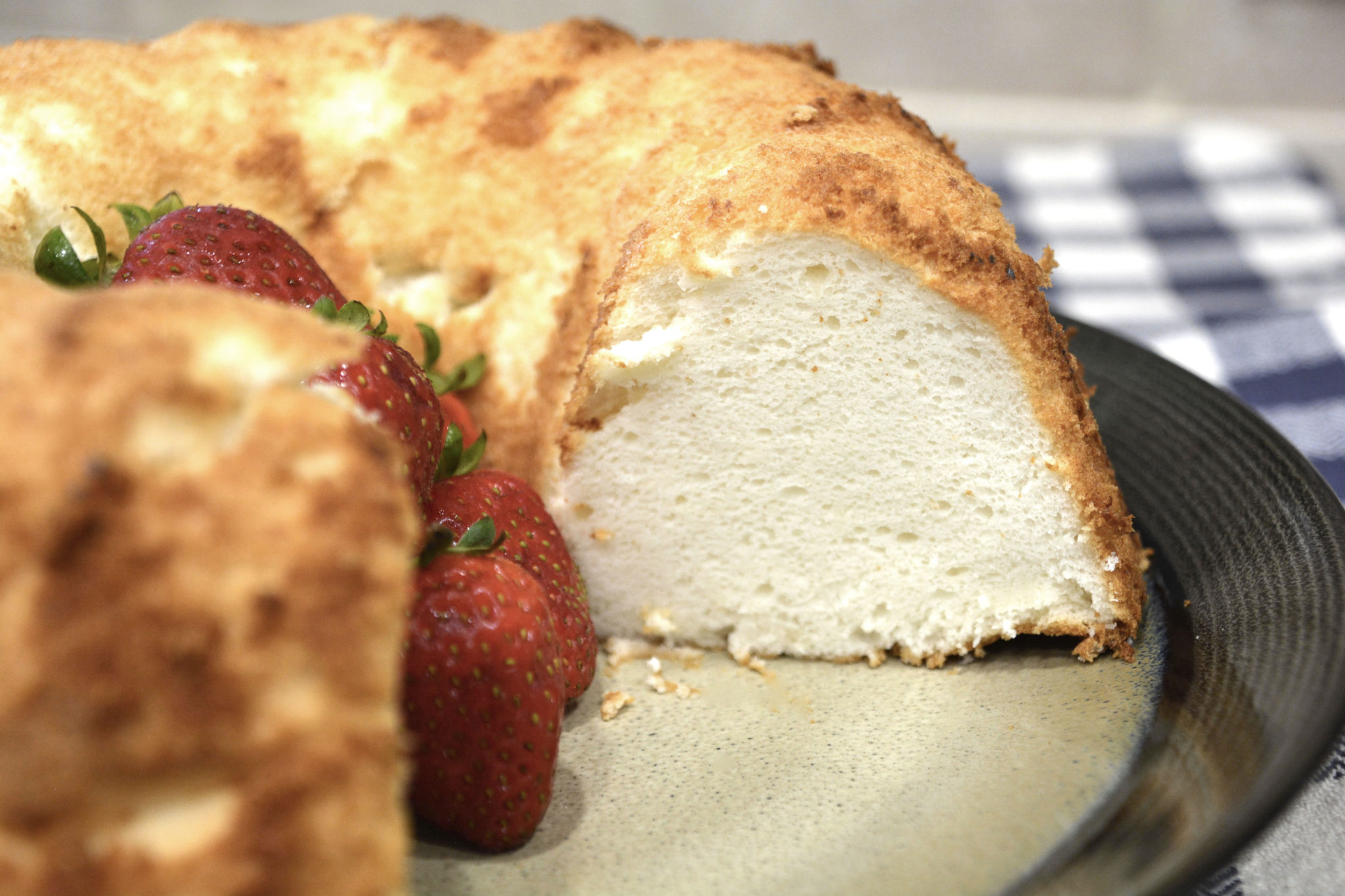 This light and fluffy angel food cake is sure to become your go-to summer treat! Baking this cakes does require some attention to detail, but once you've tried it you will find that it's very easy to make. You also might find yourself taking a few extra bites of this delicious angel food cake!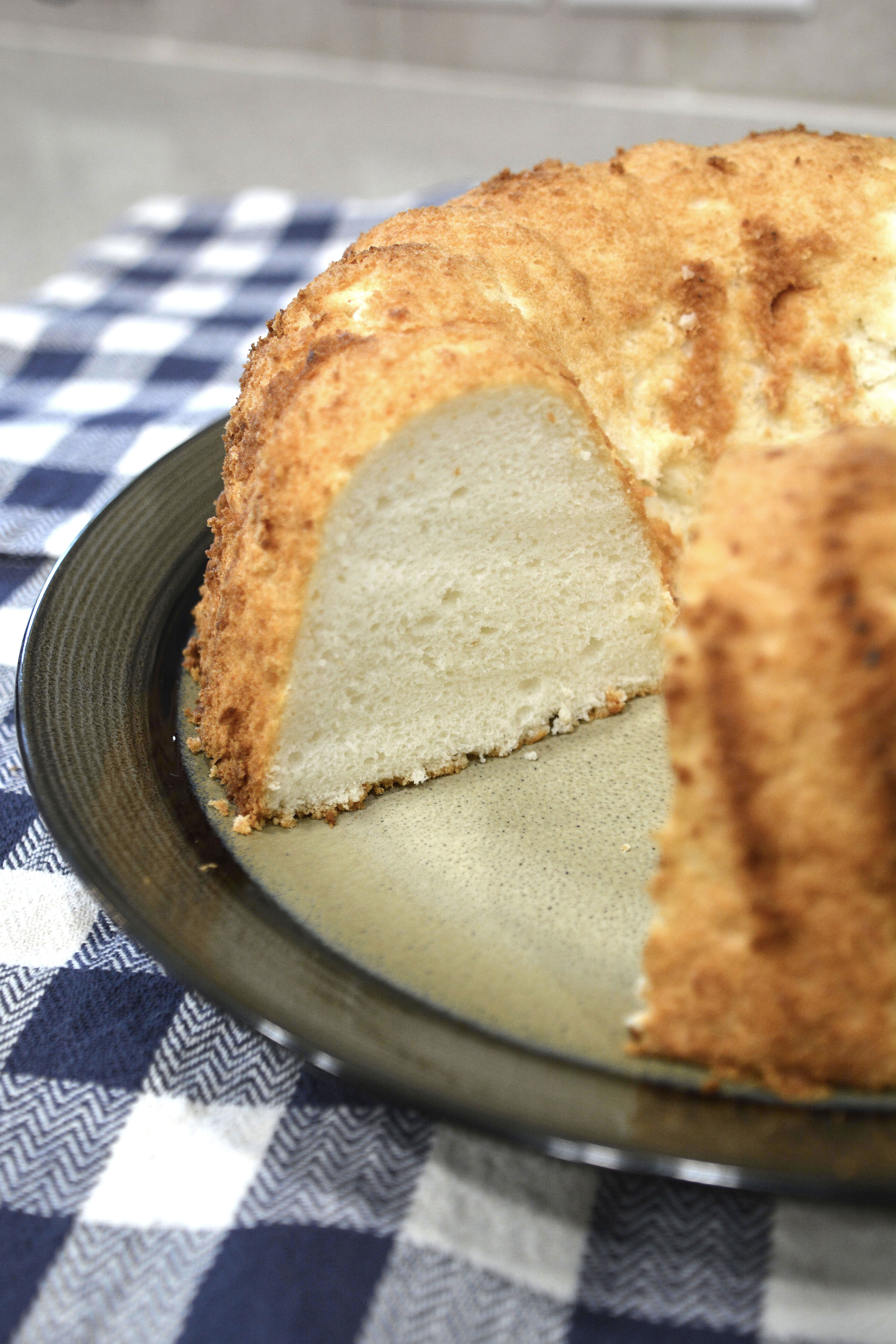 You will need…
Ingredients
1 1/2 cups regular white sugar
1 1/4 cups cake flour (HEB Organics Cake Flour)
1/4 teaspoons salt
12 fresh eggs (using egg whites only)
1/3 cup warm water
1 1/2 teaspoons cream of tartar
1 1/4 teaspoons vanilla extract
1 1/4 teaspoons almond extract
Instructions
Place sugar into your food processor and puree for about 1 minute until the sugar has a fine texture.
mix half of the sugar with the cake flour and salt. Sift the mixture to get it light and powdery. Set the remaining sugar aside for later.
Using your stand mixer bowl, add 12 egg whites. I have only made this recipe with fresh eggs so I cannot recommend using liquid egg whites from a carton.
Add water, cream of tartar, vanilla extract, and almond extract to the egg whites. Using your stand mixer, blend the ingredients on low for about 2 minutes. The mixture will appear thin and bubbly.
Turn your stand mixer up to med-high (about 7) and begin to very slowly pour in the remaining bowl of sugar. Leave the mixer on high for approximately 5 minutes and watch as the contents become white and puffy. The egg white mix is ready once you have achieved medium peaks. Please refer to the photo below for the correct consistency.
Slowly add in your sifted sugar-cake flour mix to the egg white mixture. Use a spatula to lightly fold the flour into the egg white until all the ingredients have blended.
Pour the mixture into an ungreased tube pan. Bake at 350°F for 32-35 minutes.
Remove cake from oven and flip the tube pan upside down (as if you were going to remove a cake from it). Place the pan on a cooling rack or elevated surface. Do not attempt to remove the angel food cake, but let it rest inside the tube pan for at least 1 hour. I set mine on a trivet while letting it cool.
Once the cake has set, you can use a butter knife to gently pry the cake from the pan. I use a basic tube pan, but it would be easier to get the cake out of the pan if you have a tube pan with a removable bottom. Slice and serve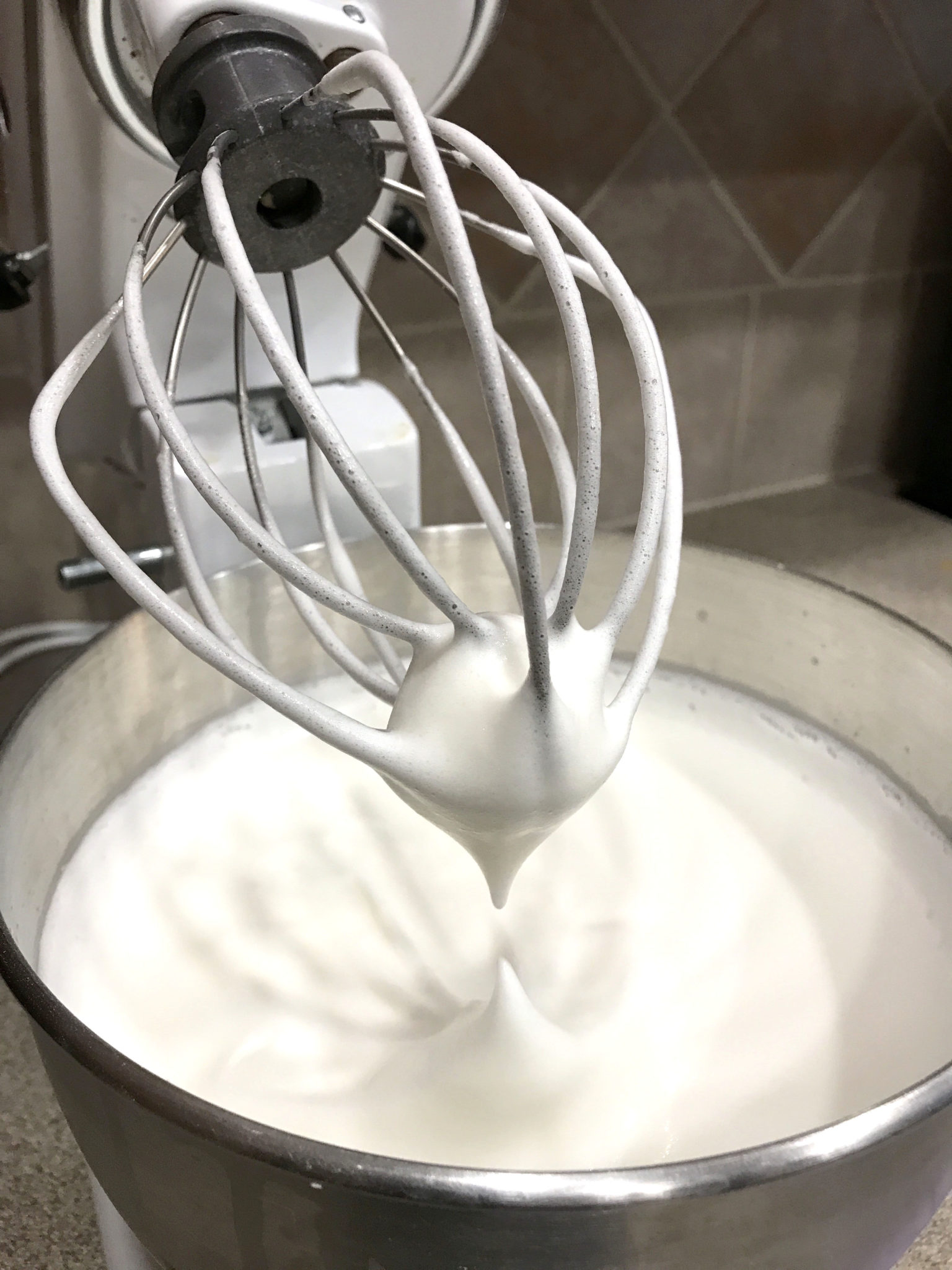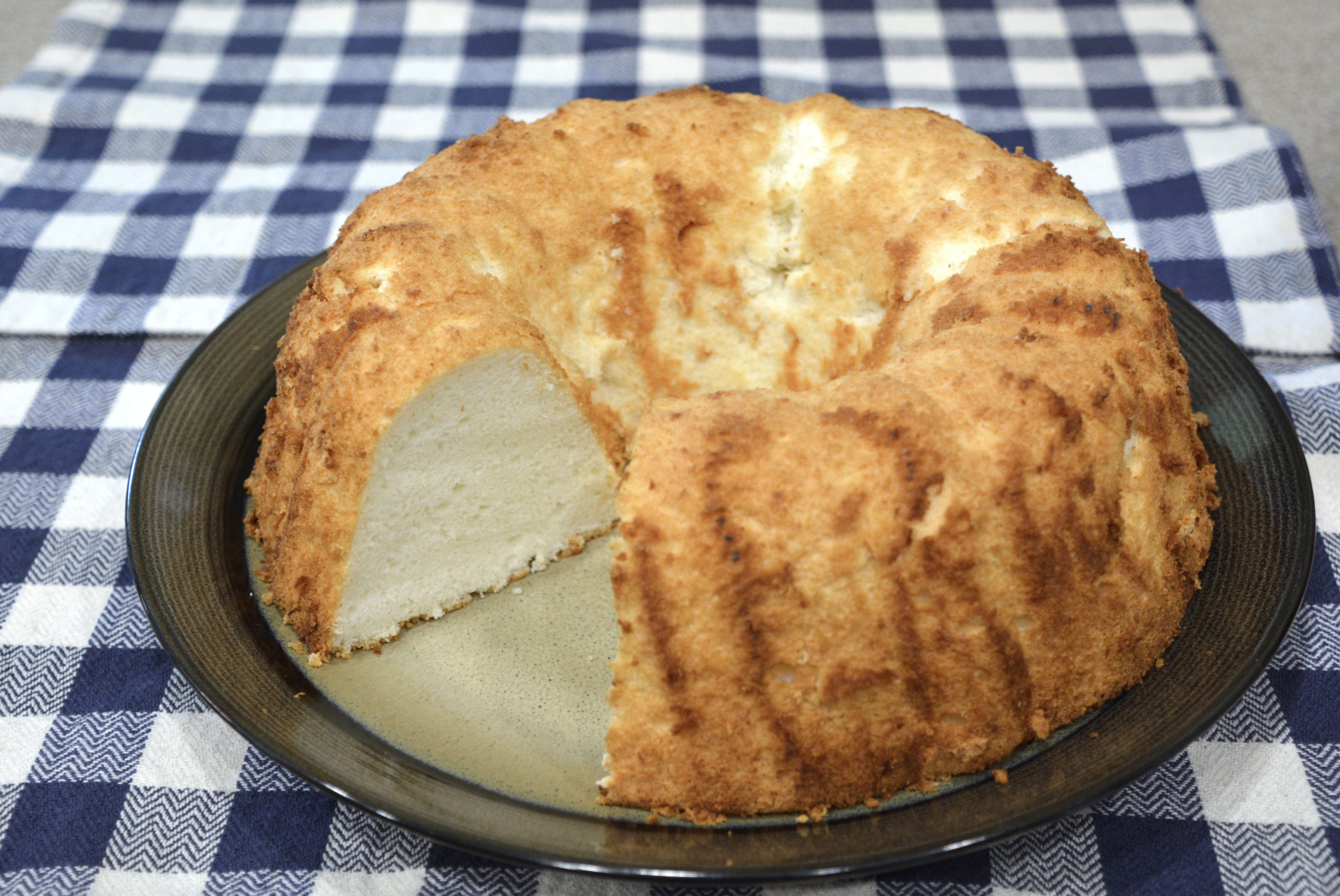 I've loved eating angel food cake for as long as I can remember and now I can continue enjoying this special dessert. I never add any icing or glaze because I love the subtle taste, but feel free to add your own special touches. A few fresh strawberries and blueberries pair perfectly with this cake!
Comments
comments