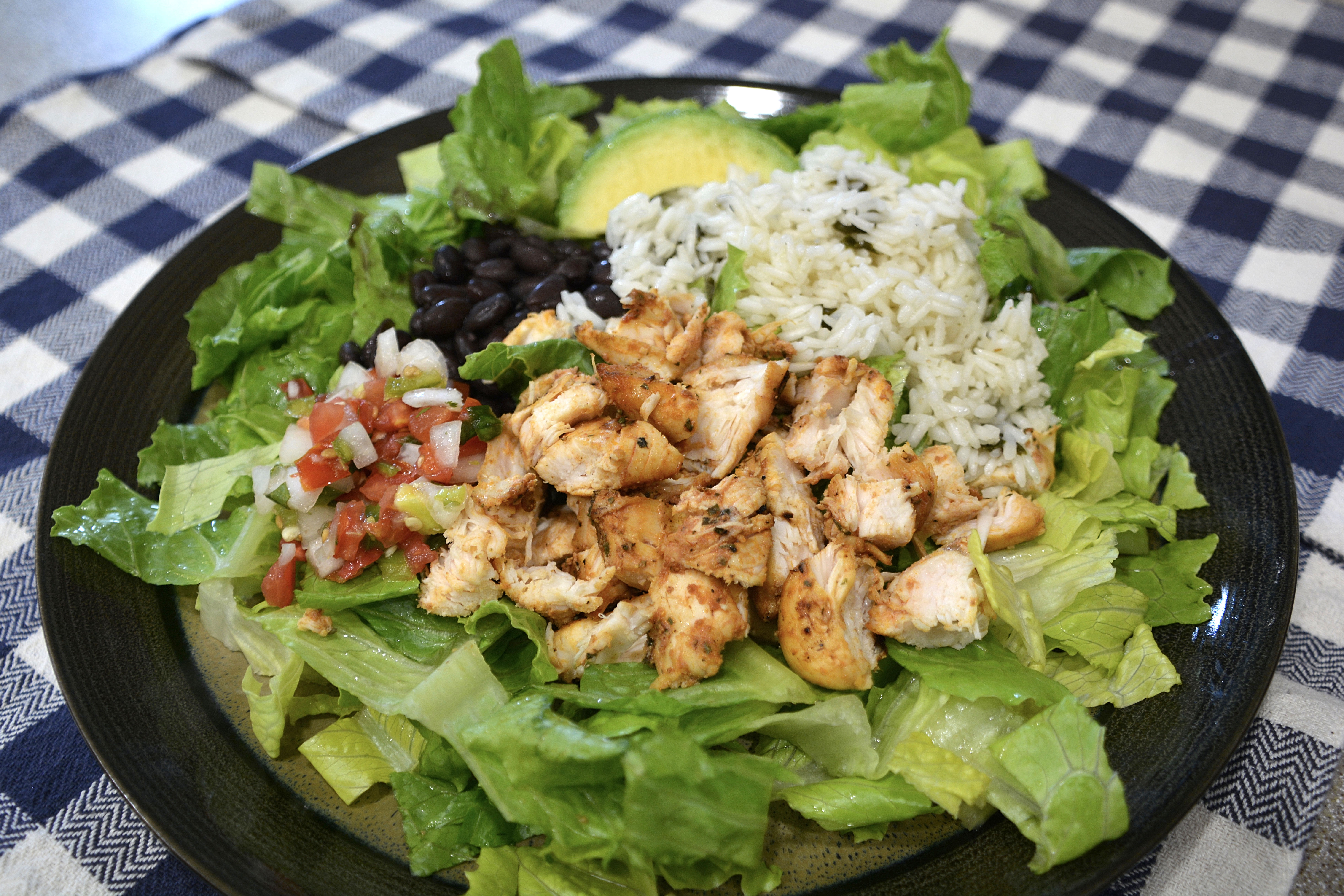 I love Chipotle's salad bowls, but I prefer to make my own meals at home. I'd been searching for months for the best recipe to mimic Chipotle's chicken and wasn't finding real success. After trying out various copycat recipes, I decided to ditch them all and make my own. This is the absolute best recipe to use if you want to make a salad bowl exactly like Chipotle. My bowl includes black beans and cilantro-lime rice, but you can add anything you like. The chicken in this dish tastes just like Chipotle, and now you can make it as much and as often as you like!
You Will Need…
To Make Chicken:
1 lb chicken tenders, you can also use thighs or breasts sliced into tenders
1 gallon-sized ziplock bag
1/2 cups adobo sauce with peppers. (I like to use this one from Goya)
1/8 cup olive oil
1 teaspoon cilantro (dried spice version)
1/4 teaspoon garlic powder
1/4 teaspoon salt
1/4 teaspoon ground black pepper
Instructions for Chicken:
You will need access to a grill to get the best flavor.The adobo canned peppers contain sauce, and the key for marinating the chickens is to get all the tenders coated in the sauce. Using the chipotle peppers inside the can are optional and you can add more as you like to make the chicken spicier.
Trim any fat off chicken tenders, then lightly salt and pepper.
Place chicken in the bag along with all other ingredients, making sure that each piece of chicken is thoroughly coated.
Let chicken marinate overnight, or for at least 5 hours.
Gill tenders until they are fully cooked. Slice and serve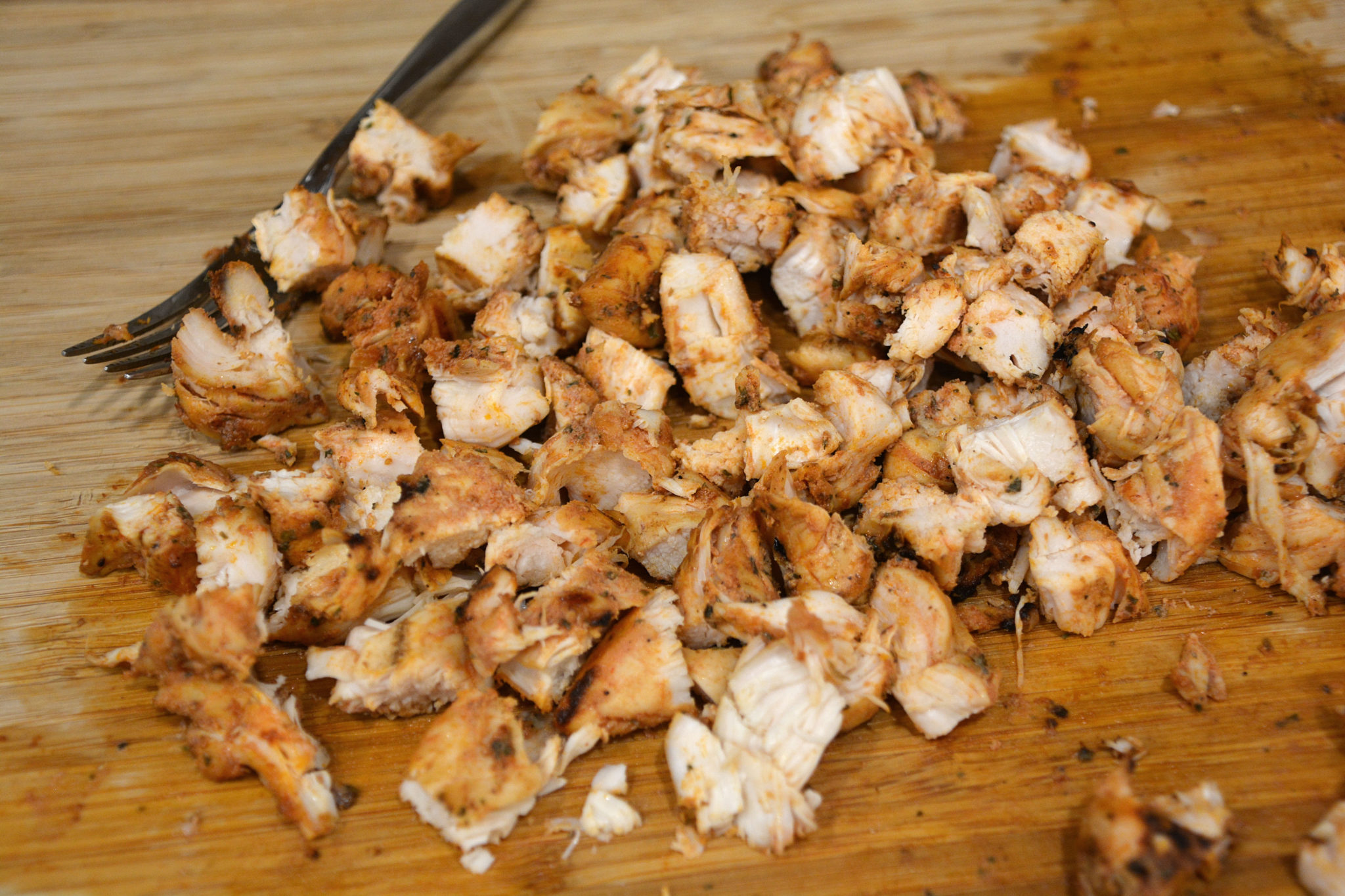 To Make Cilantro-Lime Rice:
I always make this with white rice, but you can definitely switch it up and use brown rice if desired.
1 cup white rice
1 cup water
2 tablespoons butter, melted
1 lime
1 bunch of fresh cilantro
1/4 teaspoon salt
1/4 teaspoon ground black pepper
1/2 teaspoon garlic powder
Instructions for Rice:
Using a rice cooker, add water, melted butter, salt, pepper, and garlic powder.
Squeeze juice from 1 lime into water mixture (about 2 tablespoons).
Add chopped cilantro to the mixture as desired. I like to use a few handfuls or approx. 1/2 cup.
Mix all ingredients thoroughly before adding in rice.
Add rice and cook. Avoid stirring until rice has fully cooked.
All other Ingredients for Salad Bowl:
Romaine Lettuce
black beans (or beans of choice)
shredded cheese, jalapeno jack (or your choice)
sour cream
sliced avocado
pico de gallo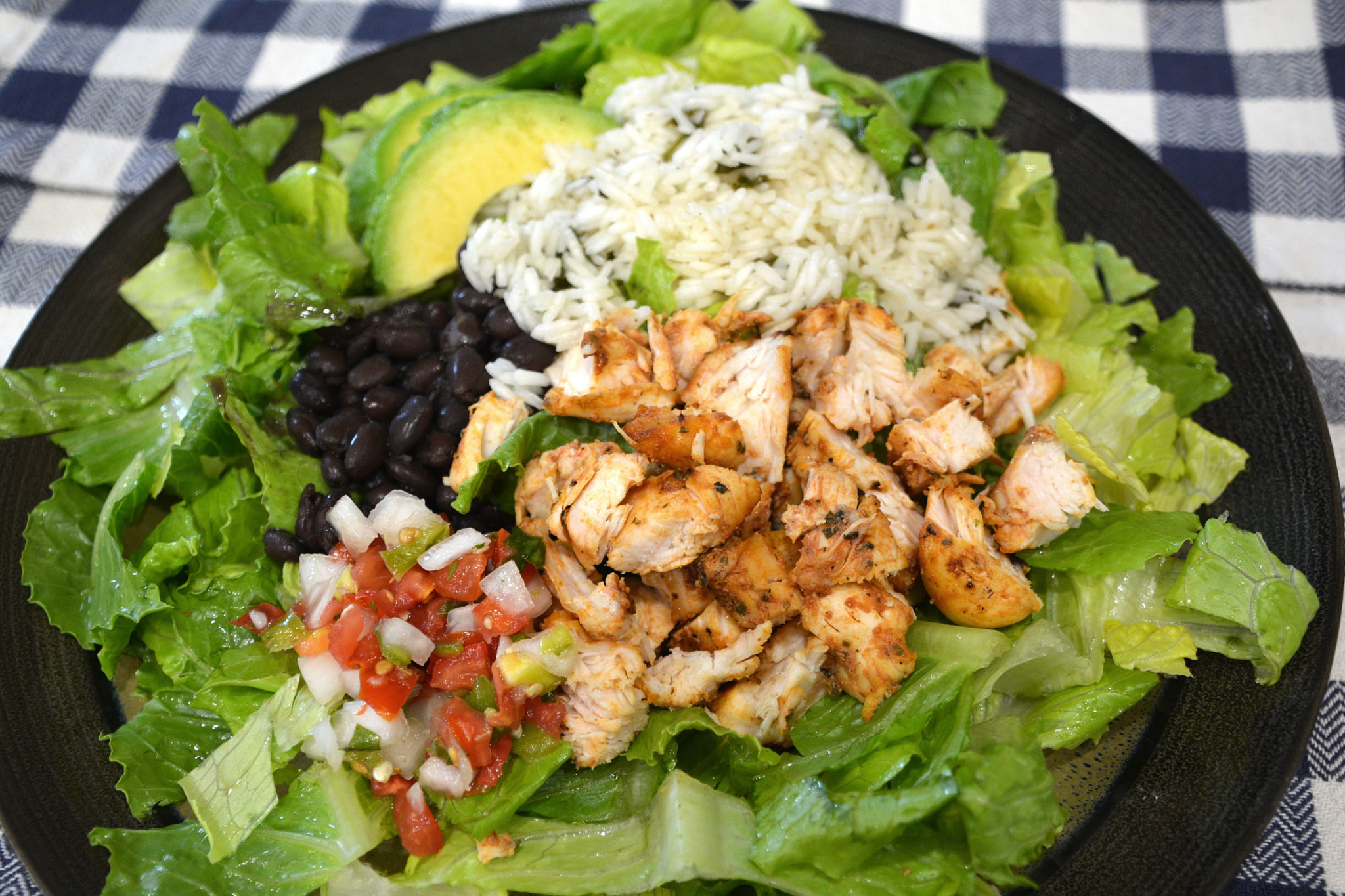 Now you have everything that you need to create your own fresh and delicious chipotle chicken salad. This recipe will make about 4 good sized salads, but if you eat a lot like me and my husband then it will probably make 2 giant-sized salads. I seem to have no leftovers when I make this dish! We can't get enough of this homemade salad that's just like the version from one of our favorite restaurants.

Comments
comments