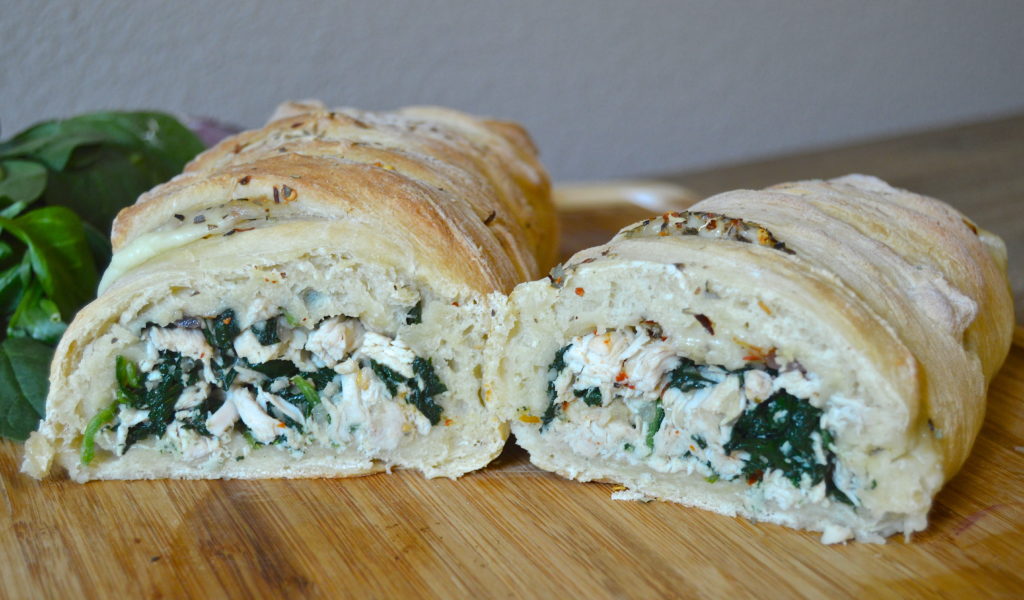 This wholesome bread will keep your tastebuds satisfied and you belly full!  After making a light appetizer style caprese bread braid, I set out to make a more hearty dinner loaf. This bread is simple to make and is loaded with spinach. This recipe creates a large loaf, but ingredients can easily be halved for a dinner for two. It will be hard to keep your hands off this dish!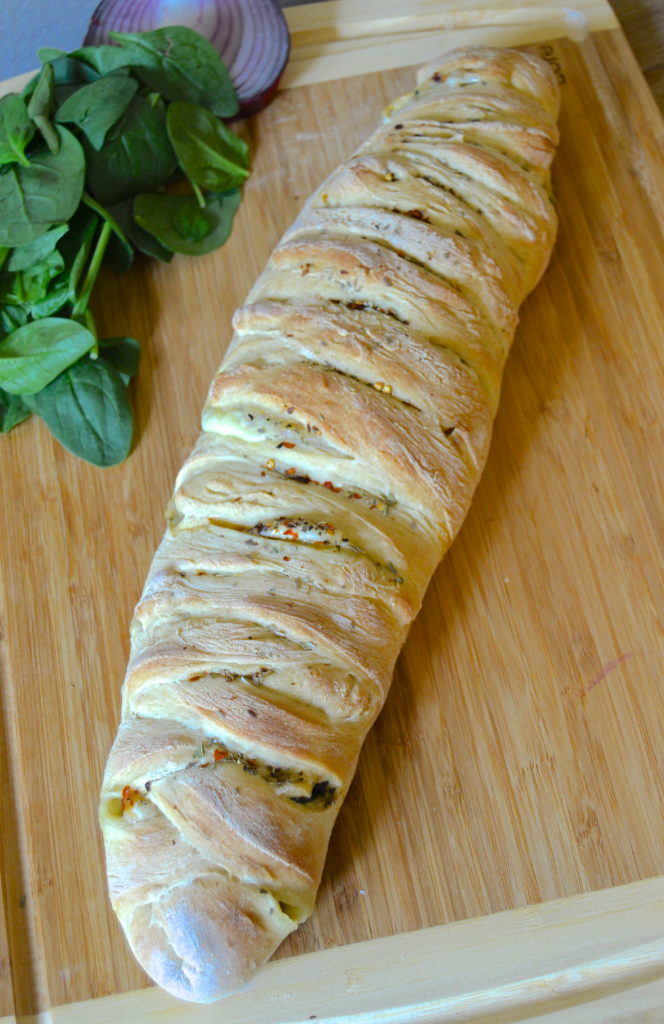 My loaf may have been a little oddly shaped, but it tasted amazing. I really loved how easy it was to slice. The bread surprisingly didn't create a cheesy mess when cut. It was like having a fresh sandwich but with lots of warm doughy bread. You could even slice it up and serve it at a party.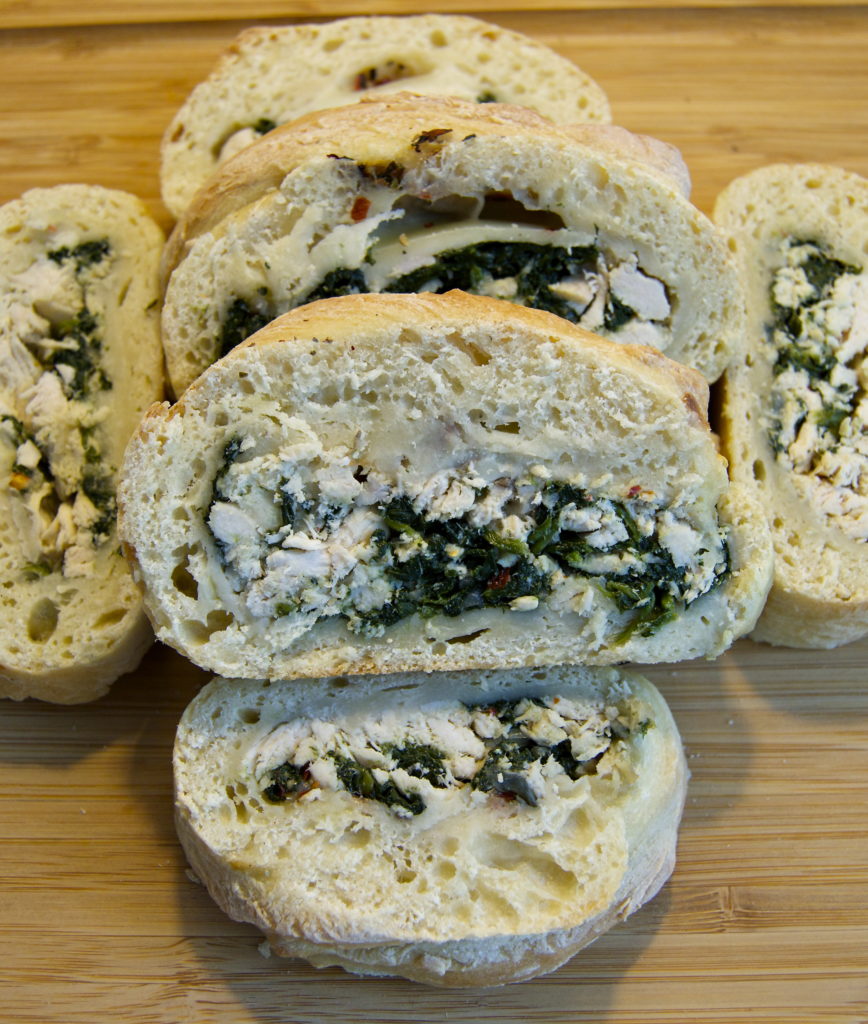 It's easy to see that this is much more than just an average loaf of bread. Here's how to make this tasty recipe:
Cook Time: 35 min
Serves: 4-5 people
Prep Time: This requires shredded chicken. Not including time to slow cook chicken, prep time is roughly 20 minutes.
You Will Need:
Pizza dough, 28 oz.
2 chicken breasts, shredded
Package fresh spinach, 8 oz.
Package fresh mozzarella cheese, rounds
Red onion, approx. 1/4
7 cloves garlic
Olive oil
Salt
Oregano
Red pepper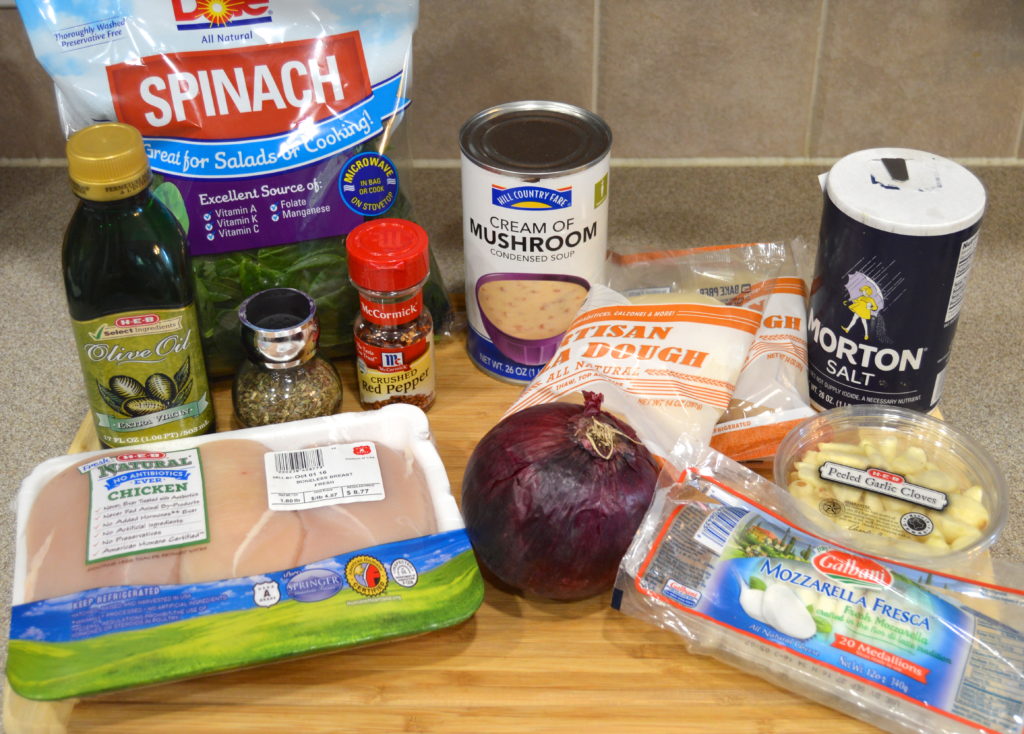 Instructions:
Trim chicken breasts and cook using your slow cooker. I have a cream of mushroom soup pictured above and used it in my slow cooker mixed with 1 cup water. I was happy with the results from cream of mushroom soup. You are welcome to use broth or whatever you like. I cooked my chicken on high for 4 hours since I was short on time. When ready, remove chicken breasts, shred, and set aside.
Use a food processor to chop garlic cloves and 1/4 of a red onion. The contents should fill 1/2 cup.
Add 1/2 cup garlic/onion mix and package of spinach to pan with some olive oil and cook. Add in desired spices.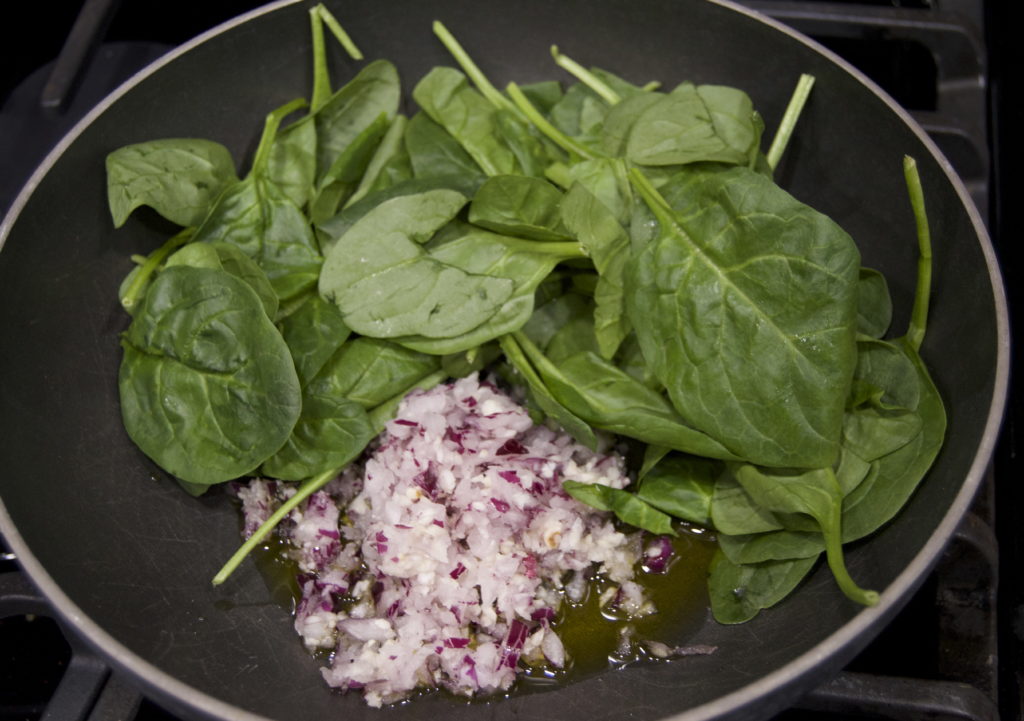 4. Spread some flour on your counter and roll out room temperature pizza dough. I ended up combining two 14 oz. packs of frozen pizza dough. I find getting the dough into the right shape to be the hardest part of the prep work. It takes me a while to work with the dough, but luckily it doesn't have to be perfect.
5. Combine cooked spinach mixture with shredded chicken. Spread mixture down the center of pizza dough.
6. Top with slices of mozzarella add a little extra red pepper and oregano. Using the fresh mozzarella round slices worked out perfectly. I spaced mine to where they were barely touching each other. You could add a bit of shredded mozzarella to make it even cheesier.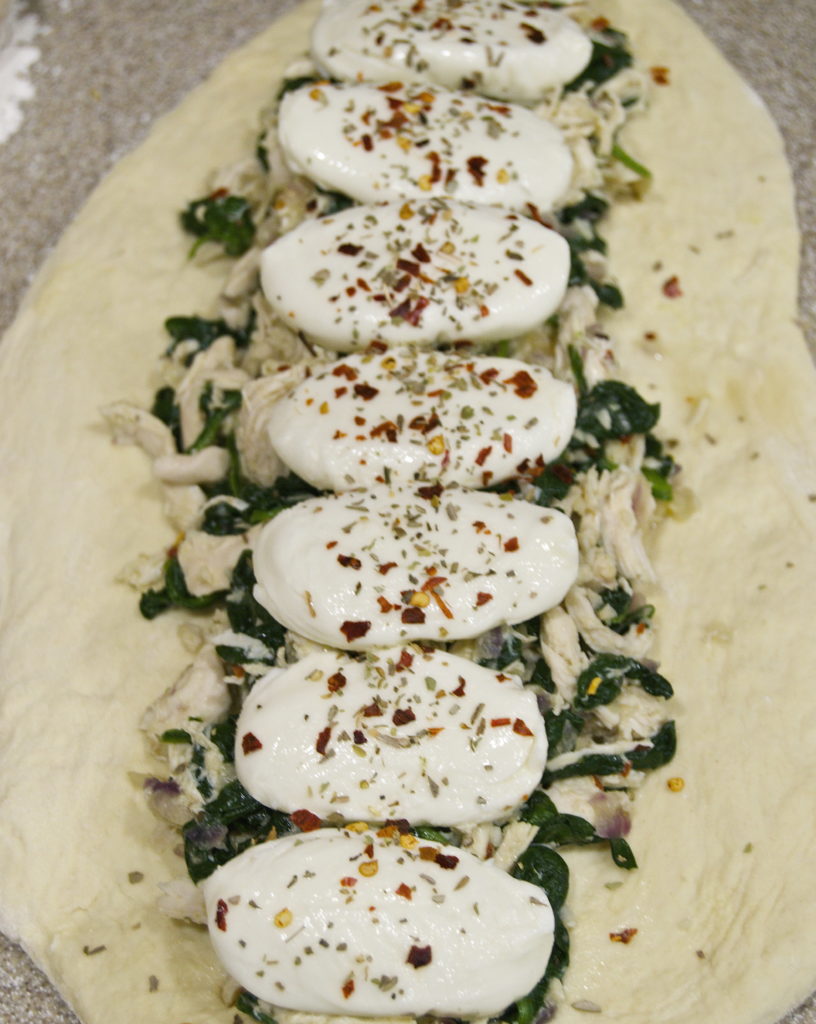 7. Cut the edges of pizza dough into 1″ strips. This is to help get the dough to fold over nicely and to make the bread look pretty. Gently fold each strip over to seal the loaf. You may have a few gaps in the the dough but this is fine.
Here's a helpful how-to video:
OPTIONAL: brush a little melted butter or olive oil across the top of the bread.
8. Bake bread at 350 degrees for 35 minutes or until top of loaf is lightly browned. Remove and let cool for 5 minutes.
Mmmmmm, delish!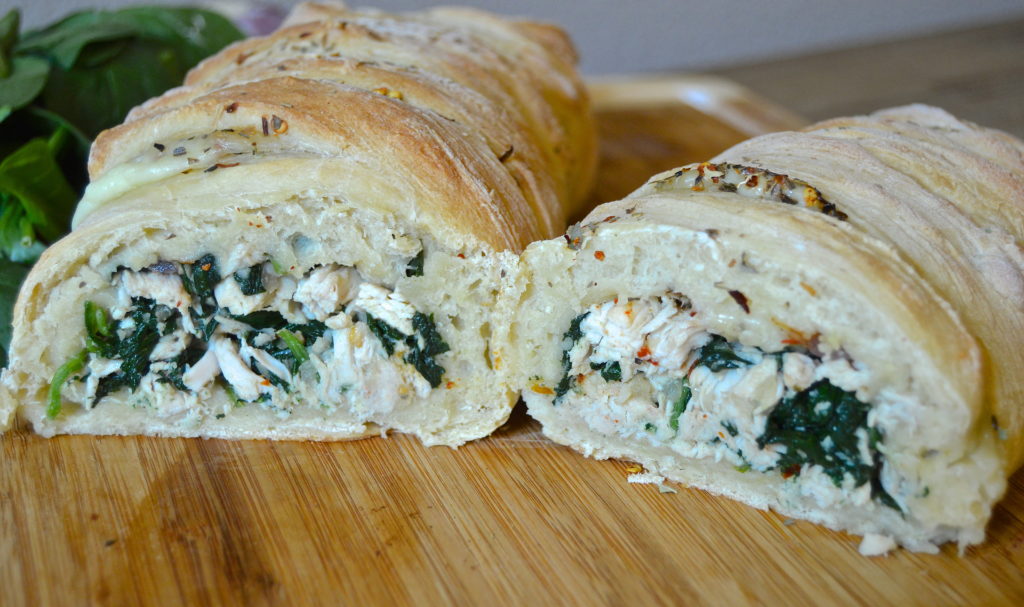 Thanks for checking out this recipe. I will be enjoying a little more of my leftover Cheesy Spinach Chicken loaf now!
If you liked this recipe, you can share it here:

Comments
comments