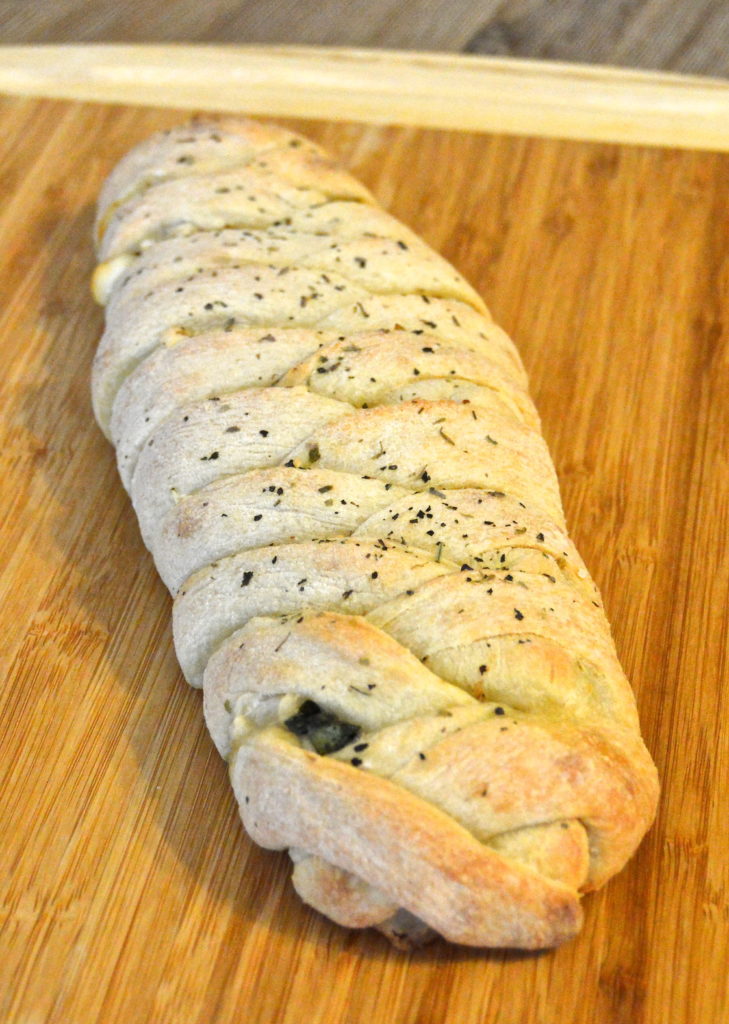 Are you ready to make a simple appetizer that's a sure crowd favorite? This Caprese Bread Braid is not only easy to transport, it's got good looks and great taste! Even with all the dough and mozzarella, this bread tastes light and refreshing. This was my first attempt at making a bread braid, and it wasn't nearly as hard as I imagined. The only downside of this recipe is that it made a rather small loaf. The result was definitely not a dinner sized meal, but it was perfect for a 2 person lunch or would work well as an appetizer. I plan to experiment with more bread braids to create a hearty dinner meal, so stay tuned! Here's how you can create this very easy and tasty bread.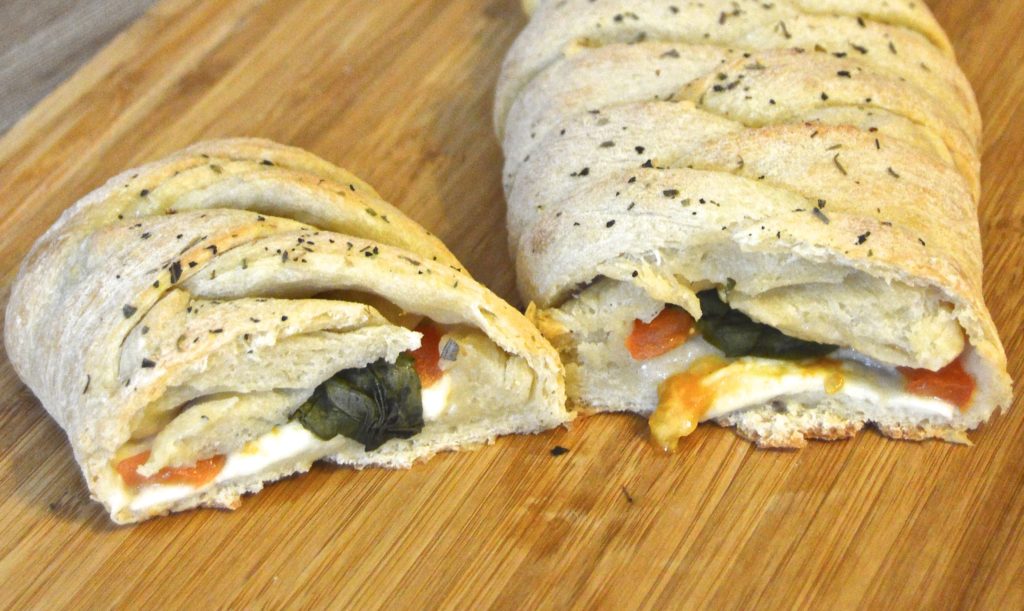 You Will Need: 
Sheet pan
Rolling pin
Pastry brush
Knife
Ingredients:
Pizza dough
Fresh mozzarella
Fresh Basil
1 Tomato
Olive oil
Sea salt
Black Pepper
Oregano
1 Tablespoon unsalted butter
White flour (for rolling out dough)
Directions:
Preheat Oven to 350 degrees
Brush a small amount of olive oil onto baking sheet and set aside.
Making sure dough is room temperature and oven ready. Sprinkle some flour onto your counter, then roll dough into a long oval shape.
Brush a thin line of olive oil down the center of the dough, then line up mozzarella slices. Continue by adding tomatoes and fresh basil leaves. Sprinkle sea salt and black pepper over basil.
Cut 1 inch thick slices in dough, slightly angled.
Working one at a time, fold each dough slice on top of the other, similar to braiding. Keep scrolling down to find a video that'll guide you through the process. I know it helped me!
Brush melted unsalted butter on top of the braided loaf. Top with a little oregano.
Bake loaf at 350 degrees for 40 minutes. Bread is ready when it has lightly browned on top. Enjoy!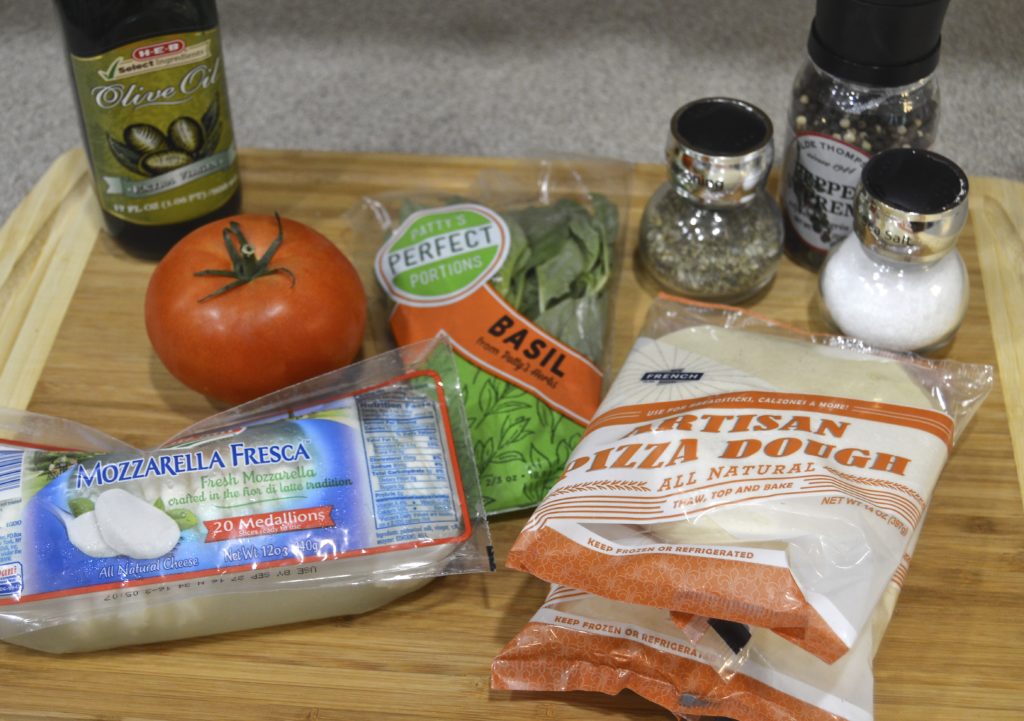 Round slices of fresh mozzarella are perfect for this recipe. I have two packages of dough in my photo, but I was just trying to be prepared in case I messed one up. Only one package of dough is needed for a loaf. I bought mine frozen and it was still delicious. My one recommendation is to avoid Pillsbury pizza dough. I've seen it used in many pizza braids, including the video in this post, but I find that their dough has a processed taste and very much tastes the same as their crescent rolls and grands biscuits. Not the best for getting that caprese flavour!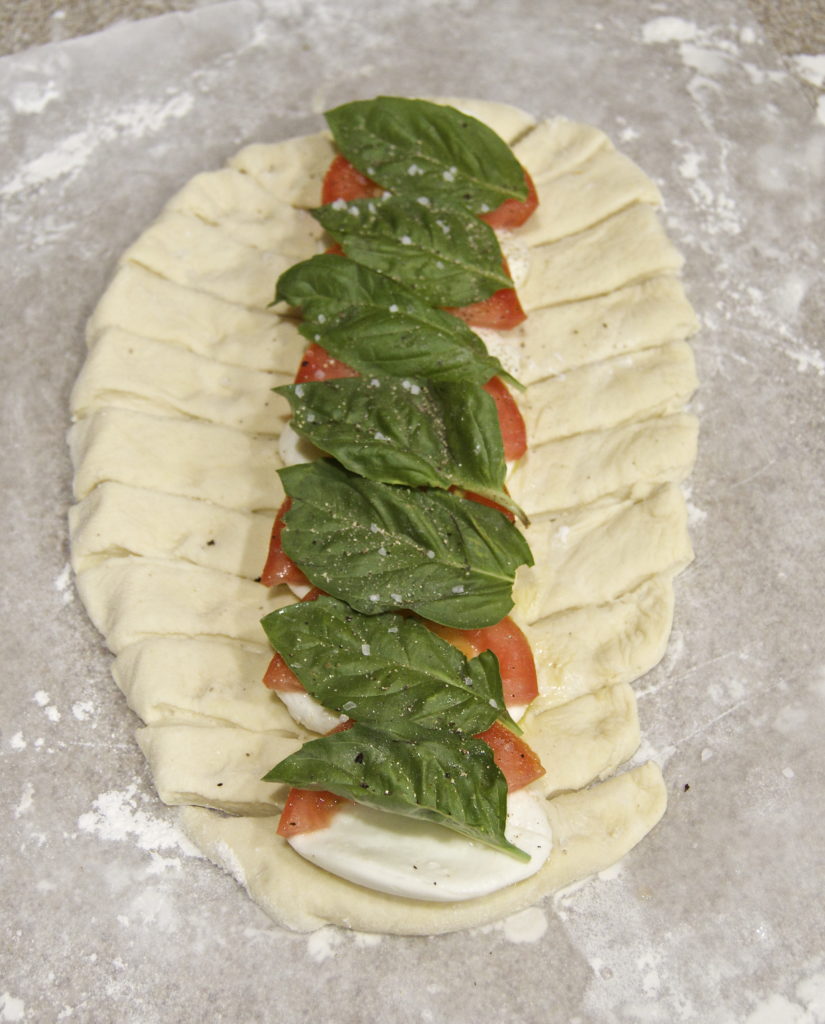 once my ingredients were lined up, I cut little slices in the dough. The next part was what I worried about most. I then folded the slices one on top of the other. Here's a video I used to help prepare for bread braiding.
When I took the loaf out of the oven, WOW, it smelled amazing!!  We couldn't wait to dig in.  I'm one to love all types of bread and cheese combos, but the basil and tomato really made this bread delicious. I'll be making this again soon and definitely am ready to see what else I can stuff into pizza dough.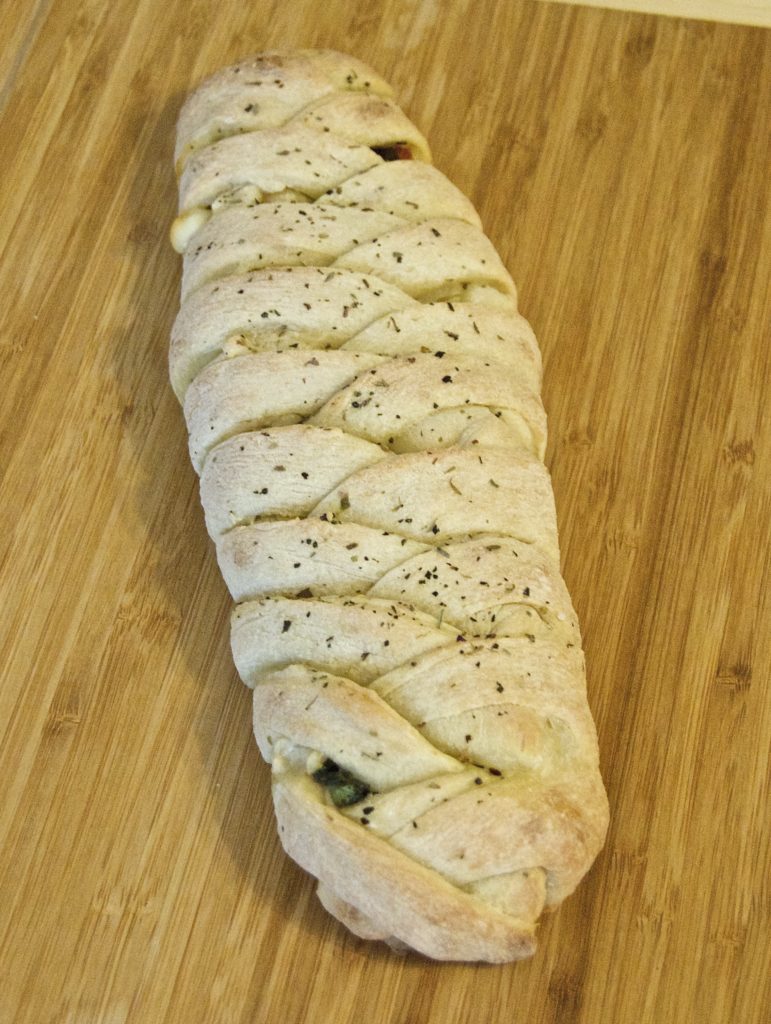 If you like this recipe, please share it!

Comments
comments