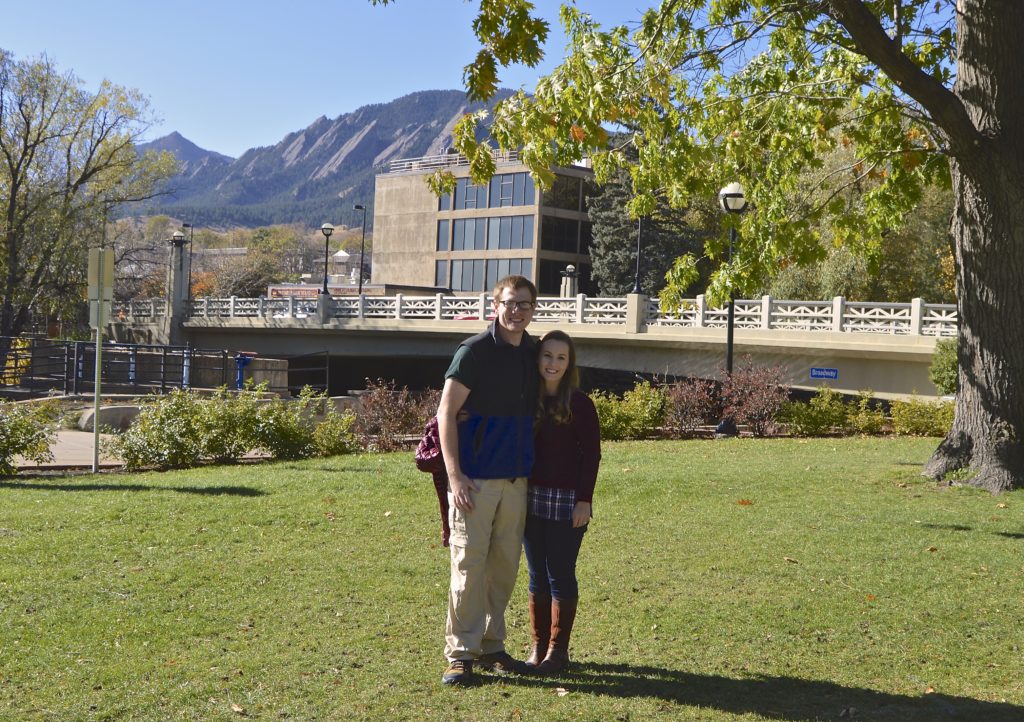 I just finished up a trip to Colorado to celebrate my in-laws 30 year wedding anniversary. We spent a couple days in Boulder and the remainder of our time in Estes Park. If you only have a few days to spend in Boulder, here are some fun activity ideas and some great places to eat.
What better way to feel like a tourist than to take a guided tour through a tea factory. The tour offered by Celestial Seasonings is completely free and it was a fun way to spend a few hours. I learned some interesting facts about tea production and got to smell a room full of peppermint! When you arrive be sure find the main room and get your name down for the next tour, which usually runs every hour. The waiting area has free tea samples and there's a cafe just around the side of the building. We had sandwiches for lunch at the cafe and they were very good. Now every time I walk through the tea aisle at my local grocery store I look for Celestial Seasonings. Please click here for tours: Tour Times at Celestial Seasonings.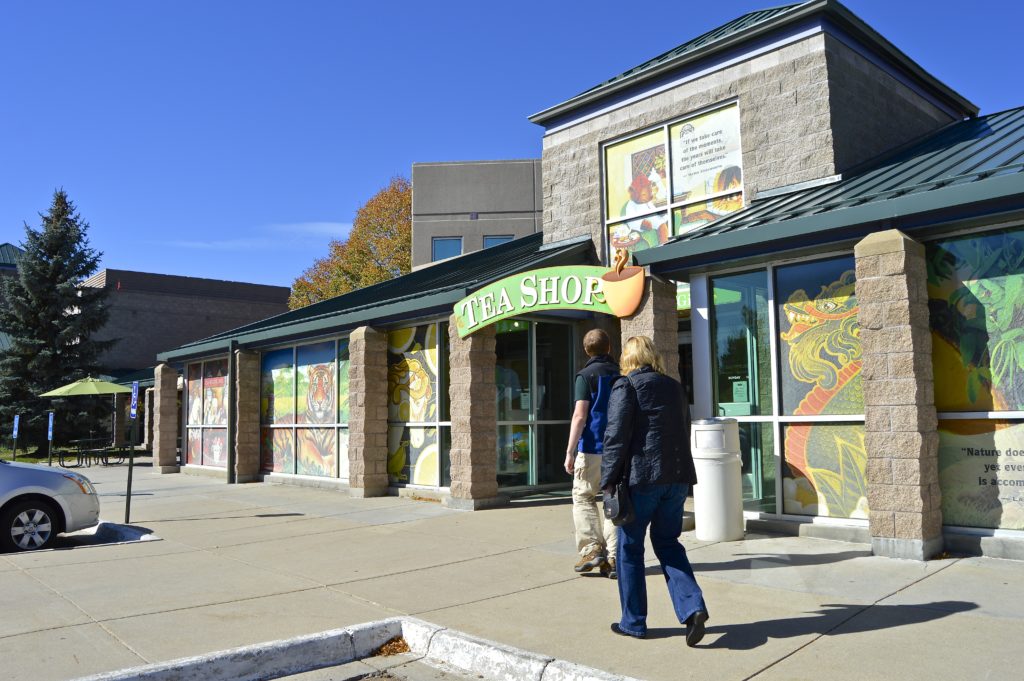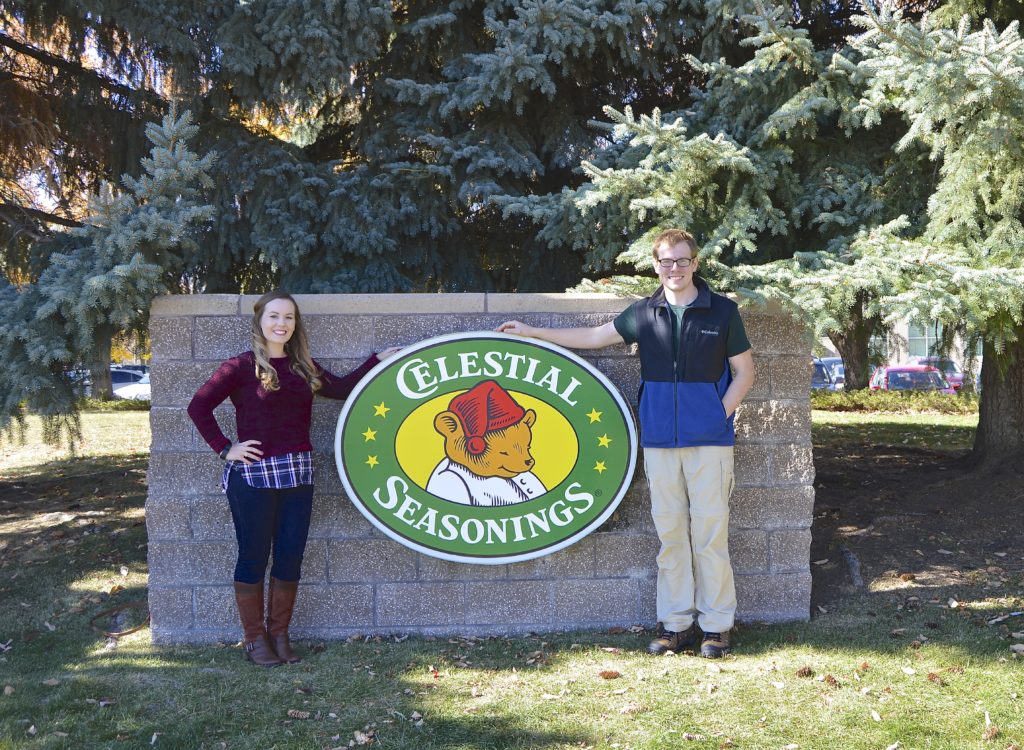 This outdoor mall is full of unique restaurants and odd stores. Grab a bite to eat or simply take an afternoon stroll. We had dinner at Mountain Sun Pub and Brewery on Pearl Street. I loved their Junk burger and my husband liked their beer, but everything on the menu looked like it would be delicious. We got dessert at Piece Love and Chocolate; a funky little shop with hot chocolate, cakes, and some tasty chocolates to sample.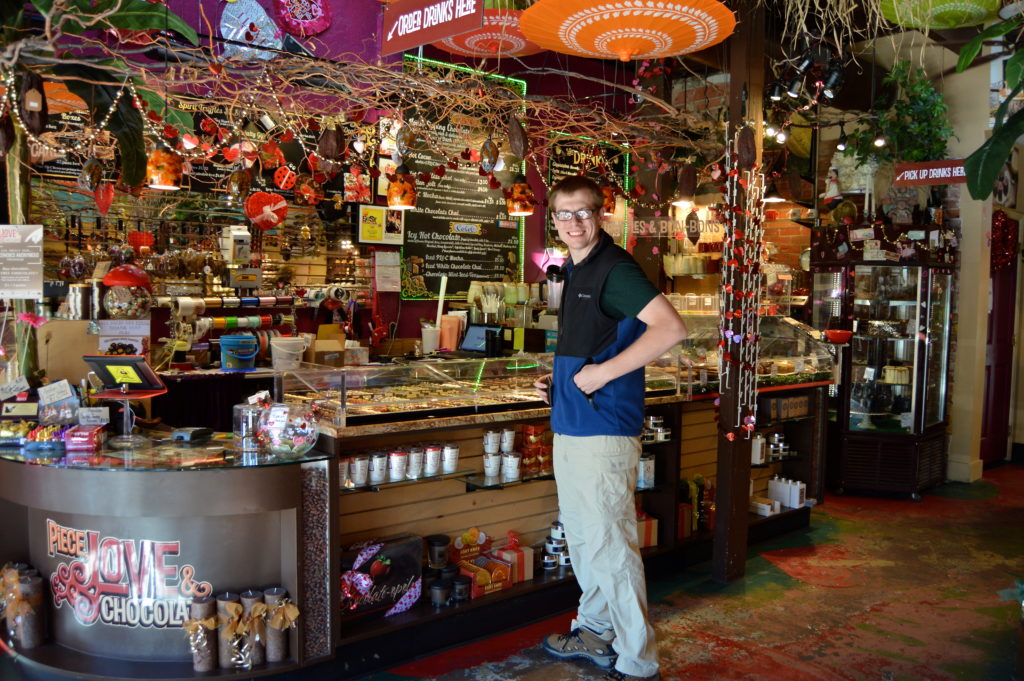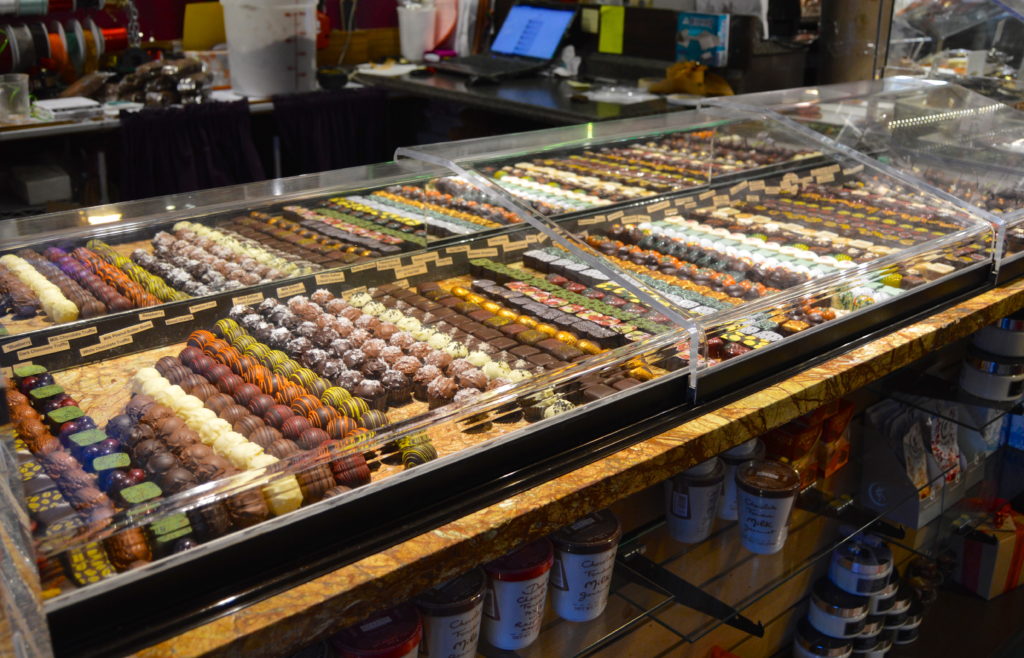 This distinctive restaurant has ornate tiles from Tajikistan covering the walls and ceiling. There is a rose garden out front and Boulder Creek runs alongside the building, creating a peaceful atmosphere. Options on the menu include pho and Asian style noodles. I'm no tea expert, but I picked a black tea variety and ended up liking it.The teahouse was a great way to relax after getting through the airport. Just look at the beautiful details on the ceiling. I've included a picture of my yummy fried noodle plate although I wish I would have ordered it with tofu instead of chicken. Even the food looked pretty and bright.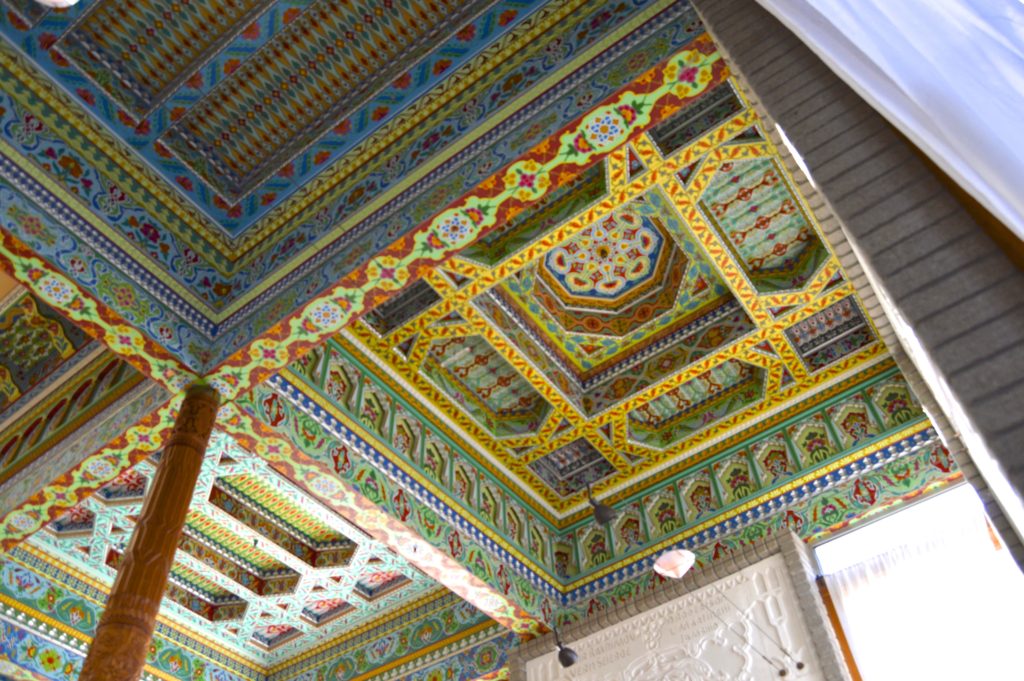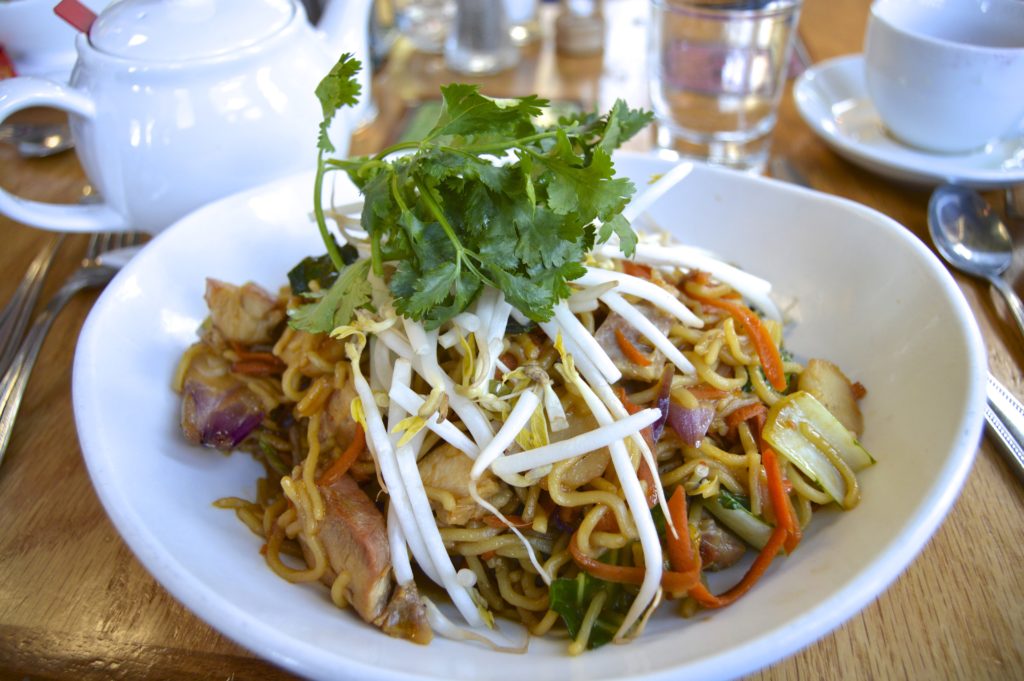 This is an easy to walk, paved trail that goes right through town. You will find bikers, joggers, and possibly a few vagrants on the walk, but the rippling sounds of the creek make it all very calm. It's hard to tell from my picture, but there were a lot of ducks in the water. There are also some nice views of the Flatiorns from the creek.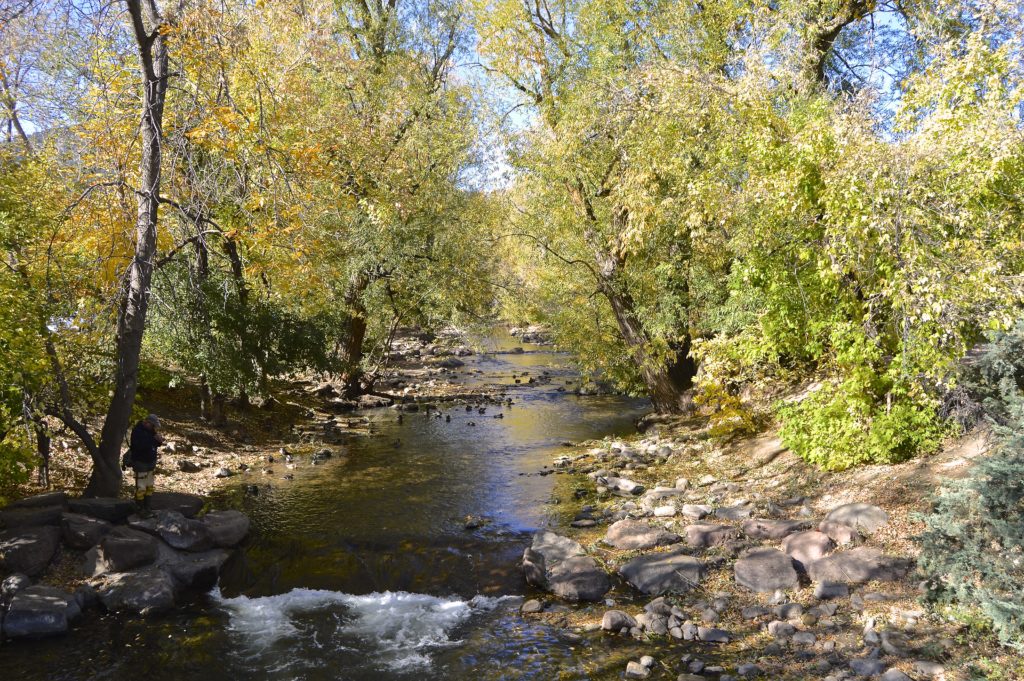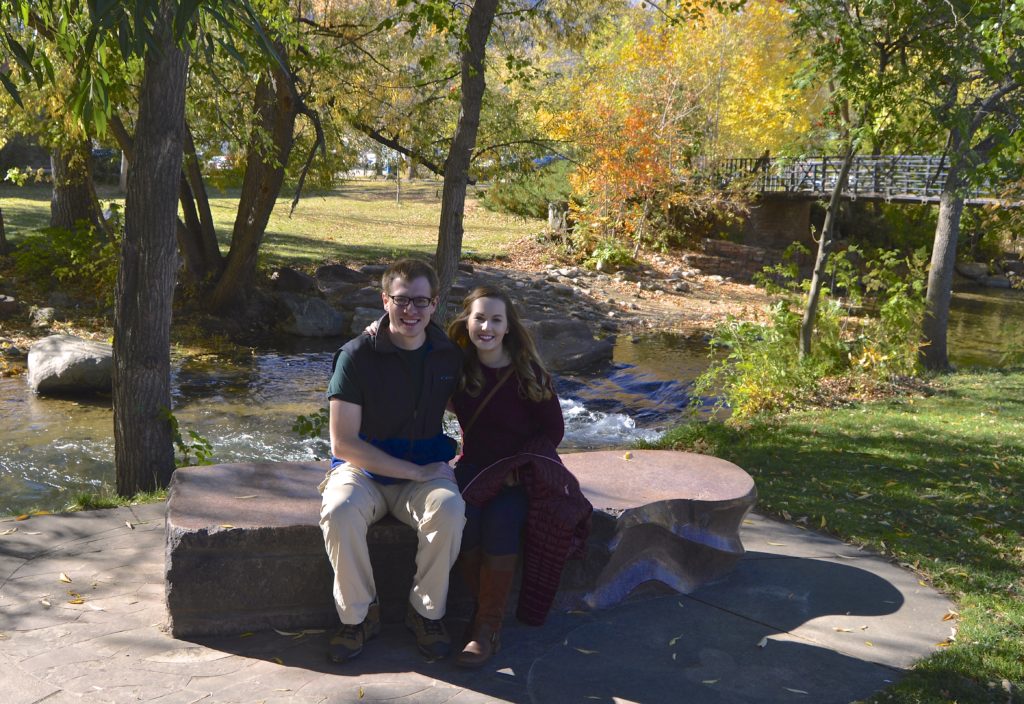 Other Activities
There are many options for multiple days in Boulder. The top rated activity on TripAdvisor is hiking the Flatirons. I wasn't able to try out the hike, but I definitely plan to when I have more time to enjoy the area. Here are some of the top things I found available to do in Boulder: (in no particular order)
Even though I visited Boulder towards the end of fall, the small town was beaming with bright autumn colors. If you need an escape from the heat and want to see some seasonal changes I recommend stopping by Boulder.
Up Next: Please click here to for things to do in Estes Park, Colorado.
Comments
comments