A Desire to Travel with the Need for a Budget
We are Reed and Lauren, a husband and wife pair traveling the globe with the help of travel rewards. We have big travel dreams and a low travel budget. Follow us as we share key steps in earning and utilizing travel reward points and airline miles. Our rewards have allowed us to travel on a long and luxurious vacation through Europe and next we're headed to French Polynesia! Our blog Nutshellortwo brings you destination details, exciting activities, and affordable options to make your travel dreams a reality.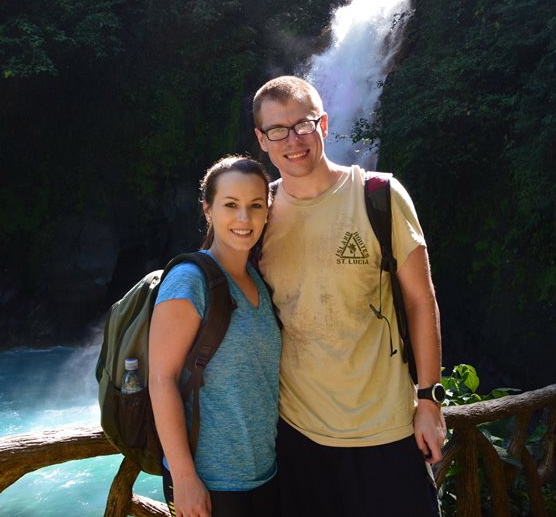 Inspiration Behind Nutshellortwo
It all began when I discovered a journal from the year 1960. It was a journal written by my grandmother, describing her new life as a married woman and documenting her adventures with her husband. I loved her honest account of being short on money and my grandfather's job filling vending machines in college dorms. They could barely scrounge the funds to get my grandmother her favorite drink, a bottle of Dr. Pepper.
My grandparents have had full and successful lives and it's incredible to read what it was like in the beginning. Reading the journal inspired me to document my years of marriage. Whether good or bad, rich or poor, I want to have an account of my emotions and experiences from each year.
Welcome
Since beginning the blog I have expanded posts to contain helpful and honest travel information, including details on how to earn and utilize travel rewards. I post my recipes and continue to write about my marriage and all of the things we are still trying to figure out. I appreciate you reading and if anything is helpful to you, well great!
And here's a pic of my dog Bear. He's my baby.