Our travel plans worked out perfectly so that we ended up in Venice, Italy on the final day of Carnival. Getting to spend time in Venice during this historic and cultural event was such a neat opportunity. The city of Venice, so beautiful and full of rich history, was decorated by people wearing colorful masks elaborate costumes. Continue reading to learn about my experience in Venice during the Carnival celebration. You can download a free 1 day in Venice itinerary at the bottom of this post. The itinerary includes links to reserve museum tickets.
St. Mark's Square in the Morning
We arrived in Venice late the previous night and I woke up bright and early feeling ready to explore the city. Our Airbnb was conveniently located between the Rialto Bridge and St. Mark's Square. The first thing we did was head over to St. Mark's square to purchase museum passes. We had no issues getting tickets to the museums and found that the entire square seemed empty. Gondola operators were getting into costume and shops were just starting to open. Little did we know, that by the late afternoon the entire square would be packed with people. If you are looking to get some nice pictures around Venice, be sure to start your day early. There was a wonderful peaceful feeling about the floating city in the morning.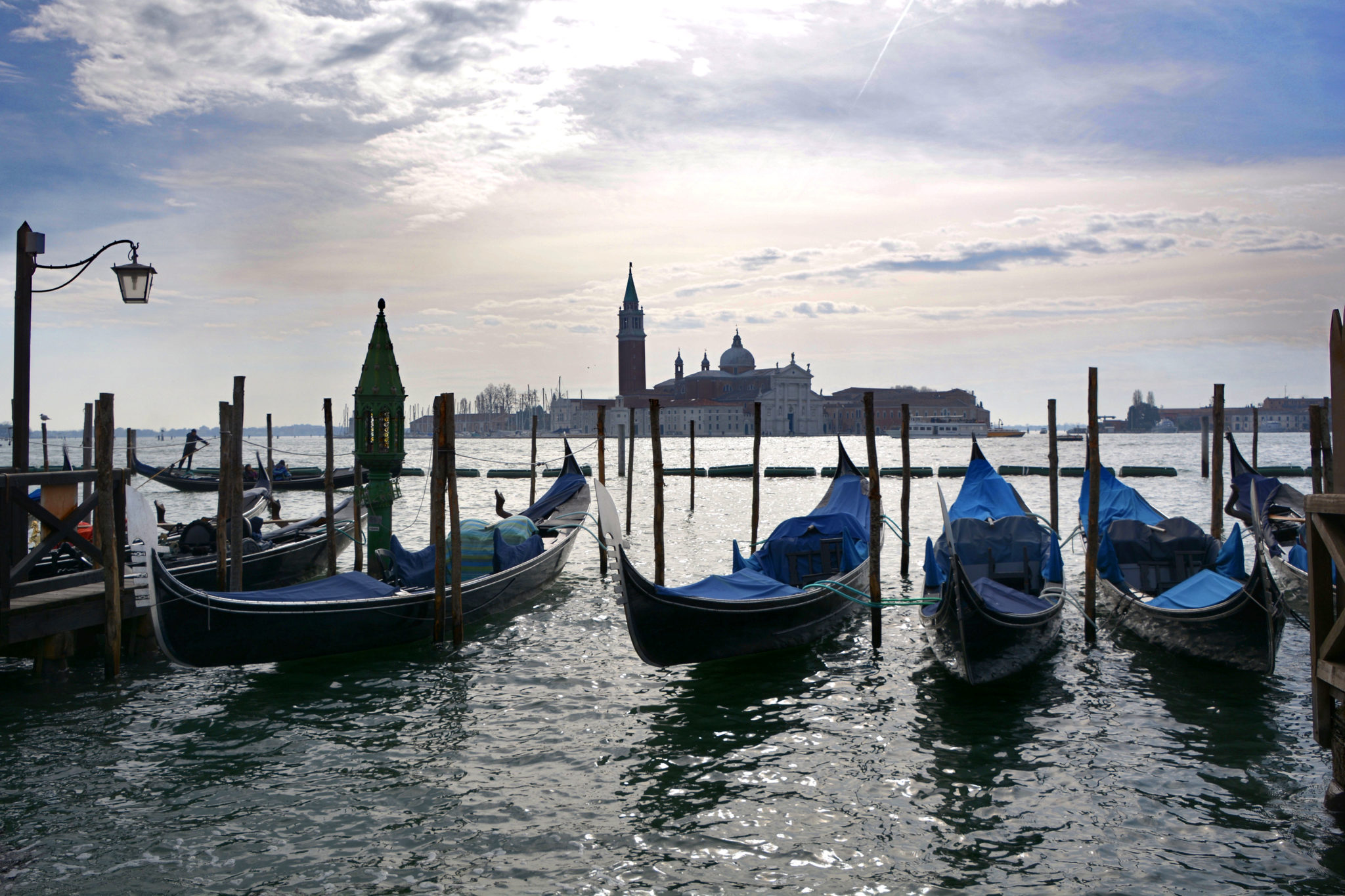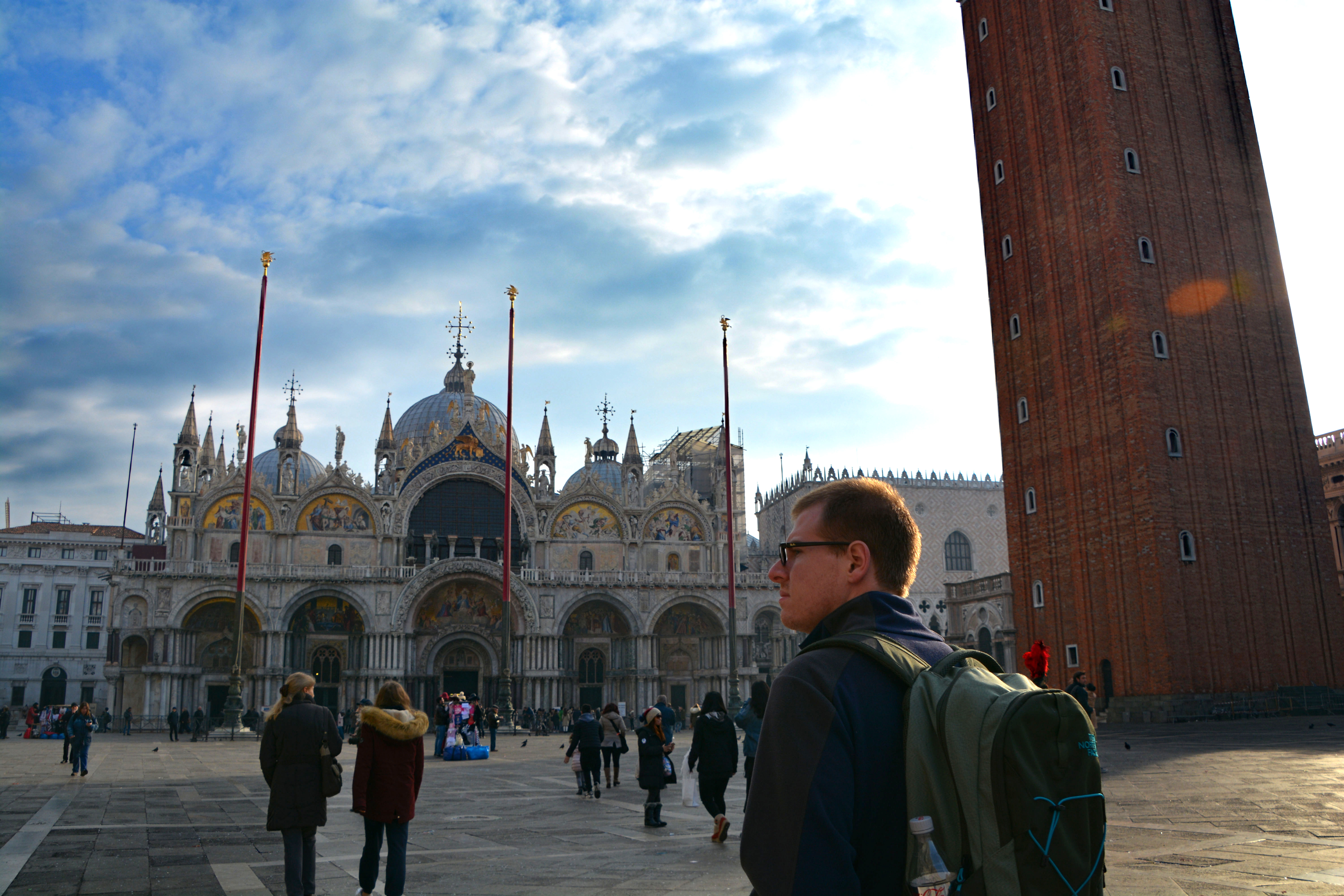 Pizza Near Rialto Bridge
Next, we headed out to find some food. I suggested that we walk near the Rialto bridge since it is one of the most popular landmarks to see in the area. We crossed over the bridge and found ourselves to be surrounded by shops and restaurants. Shopping in Venice includes many stores selling masks, decorative glass, leather products, and all types of typical souvenirs that say Venezia on them. You can find masks of every color and style in Venice and many tourists wear them all day long during Carnival.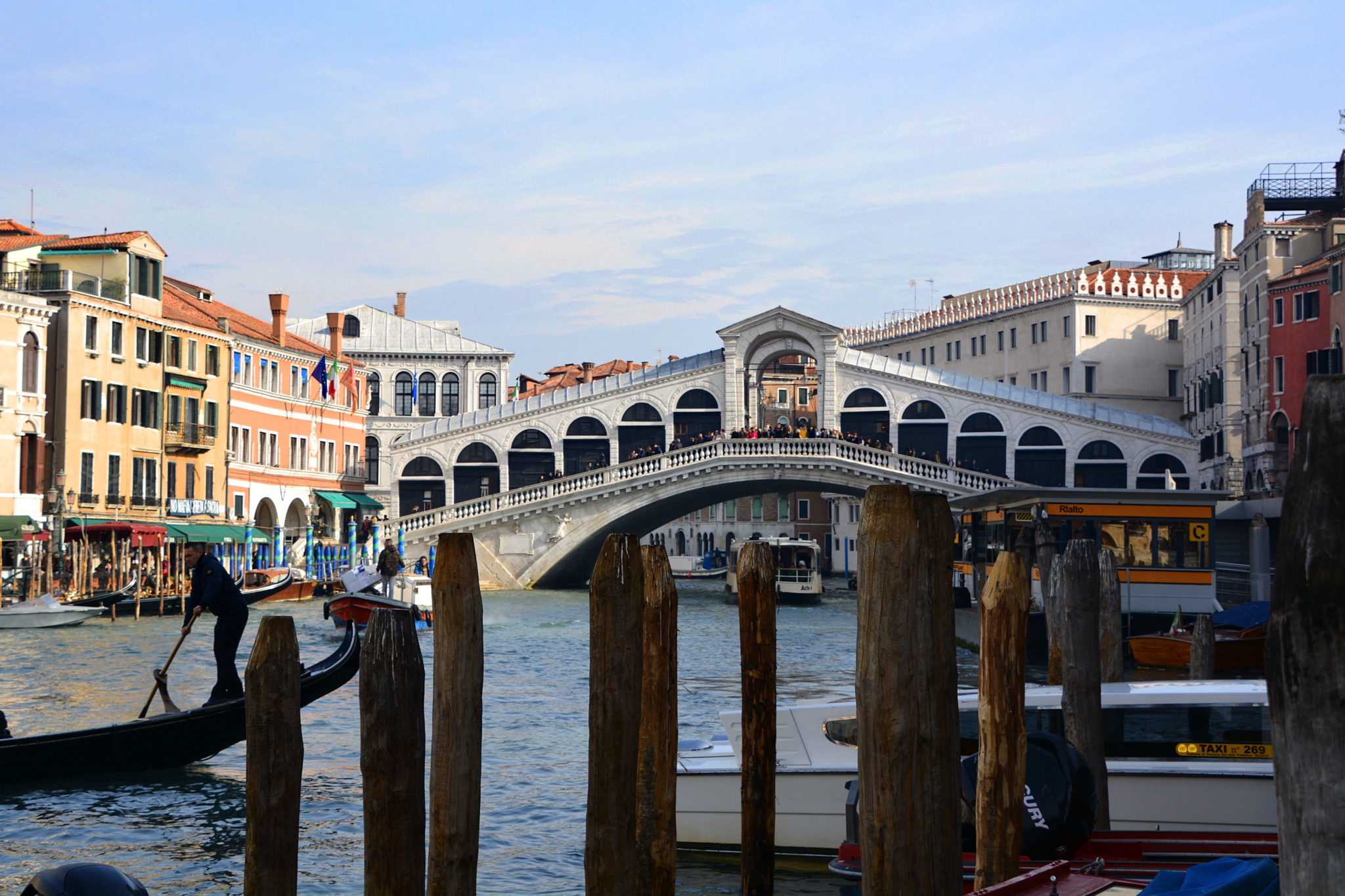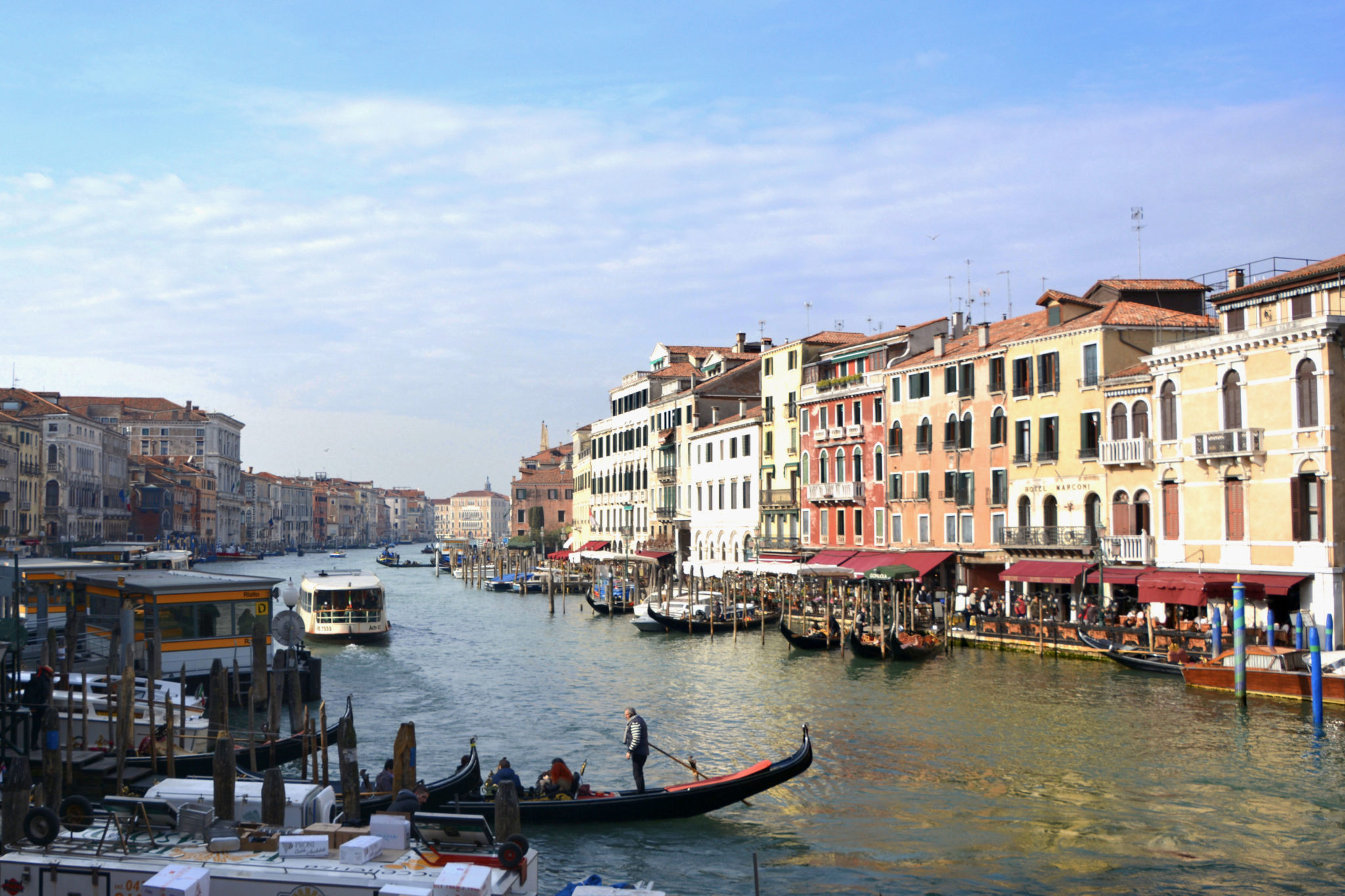 It was still early, but since it was my first day in Italy I figured that I must have some pizza for breakfast. While walking past the many shops, we came across Farini Bakery. Their pizza was incredible. The dough was puffy and lightly coated with fresh tomato sauce and a bit of cheese. We went back to Farini a few times during our stay. I wish I could get pizza like theirs in the United States, but I haven't found anything close to Farini's delicious pizza.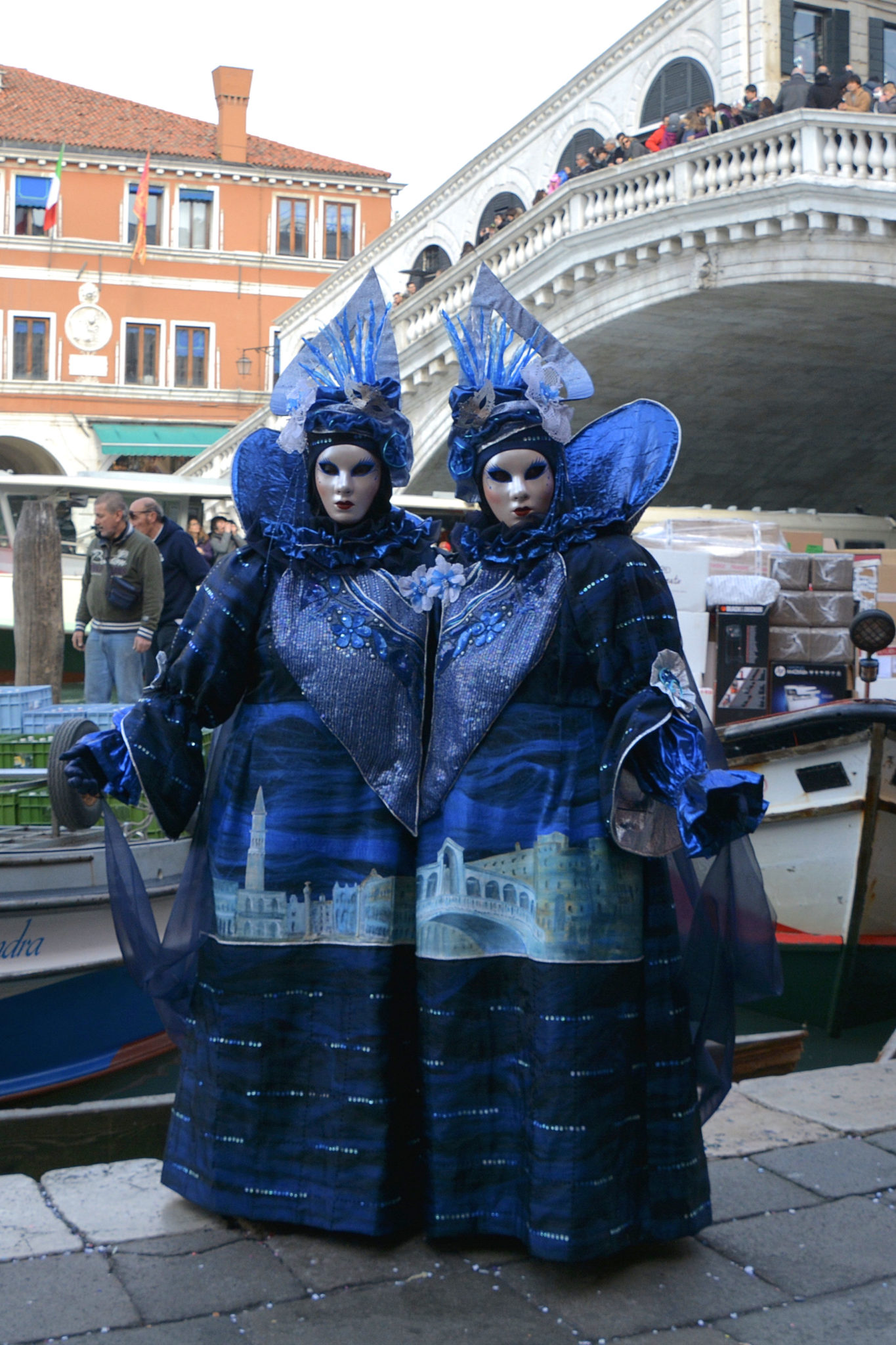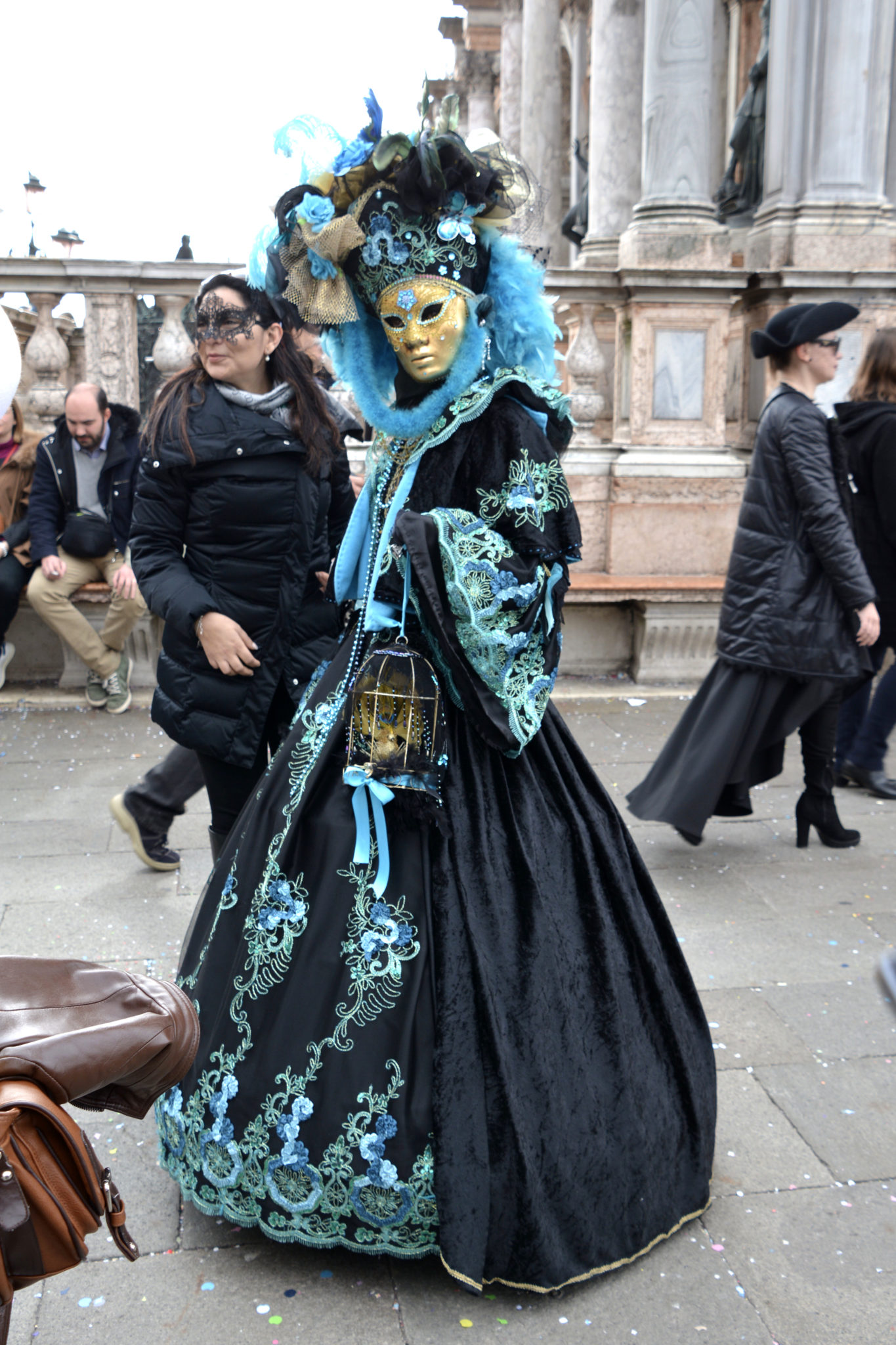 St. Mark's Basilica and Doge's Palace
It seemed that by late morning Venice had come to life. Tourists arrived on water taxis and people emerged in their masked costumes. Crowds quickly gathered around those with the fanciest outfits to take photos. We admired the Carnival costumes and then headed back to St. Mark's square to see St. Mark's Basilica and Doge's palace. Both structures were remarkable and incredibly detailed on the inside. Doge's palace was huge and had so many rooms, we thought that we might never reach the exit! We even ended up in the dungeons and walked through the Bridge of Sighs that prisoners looked out from as their final view of Venice before getting locked away.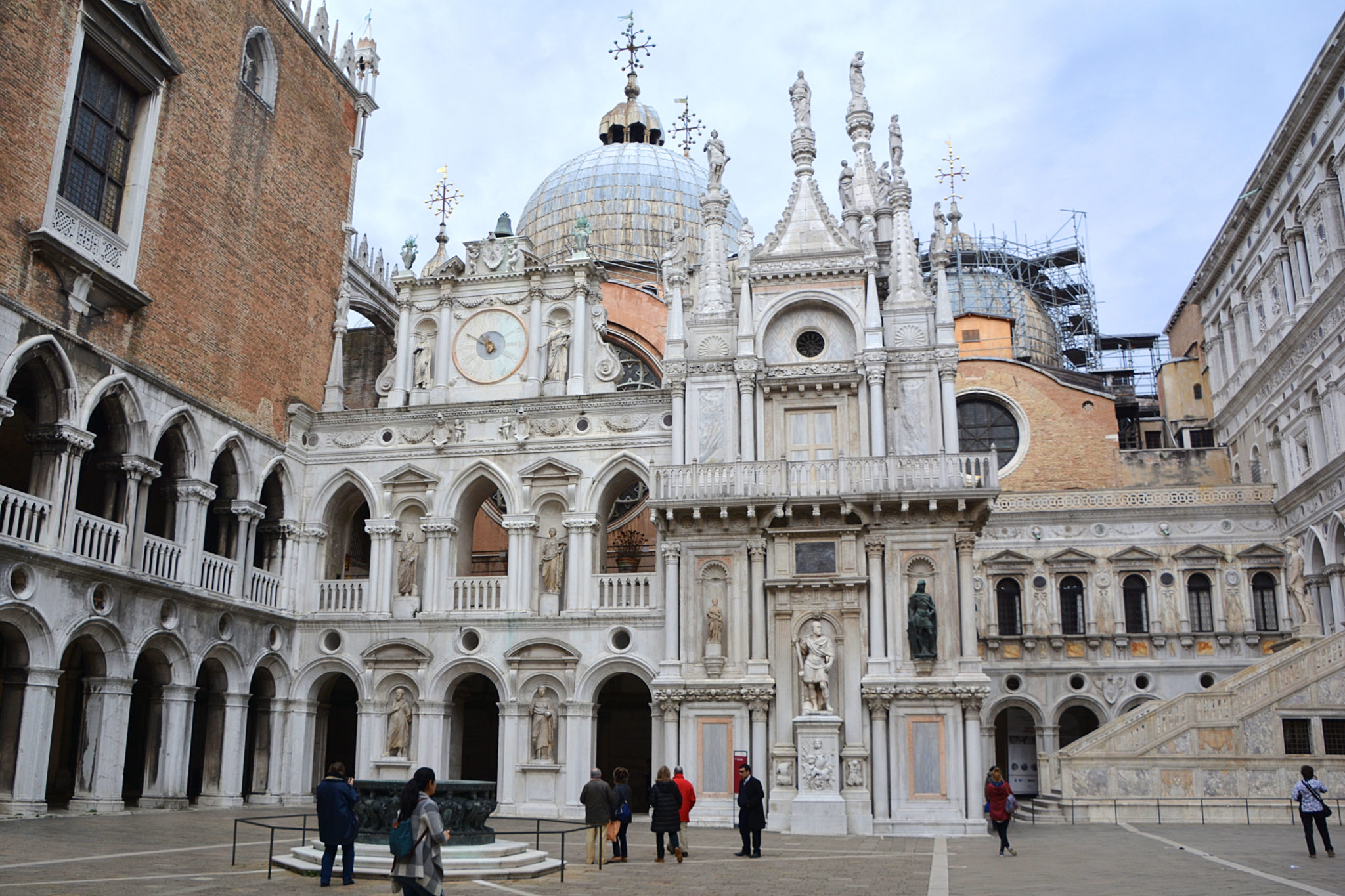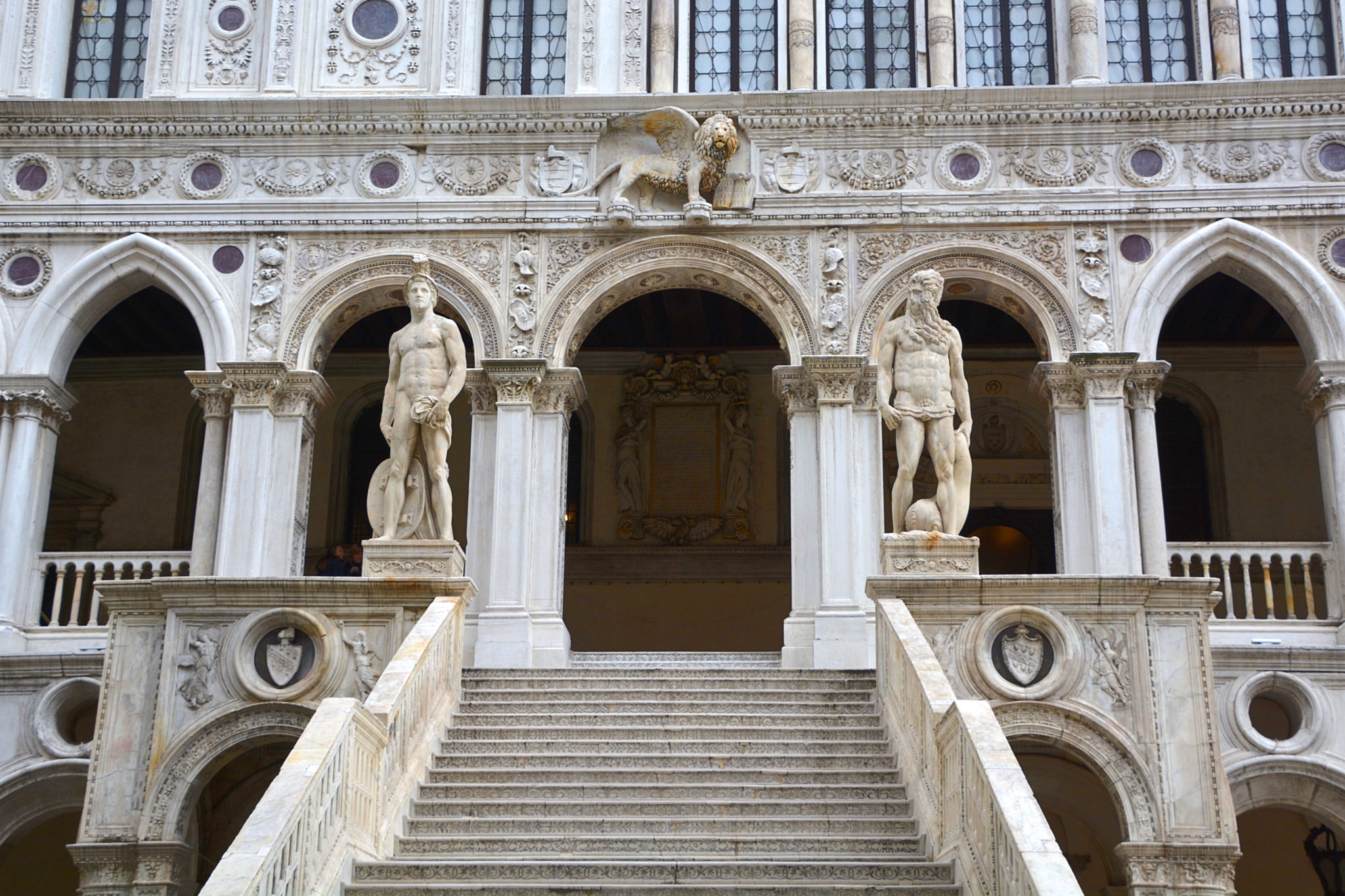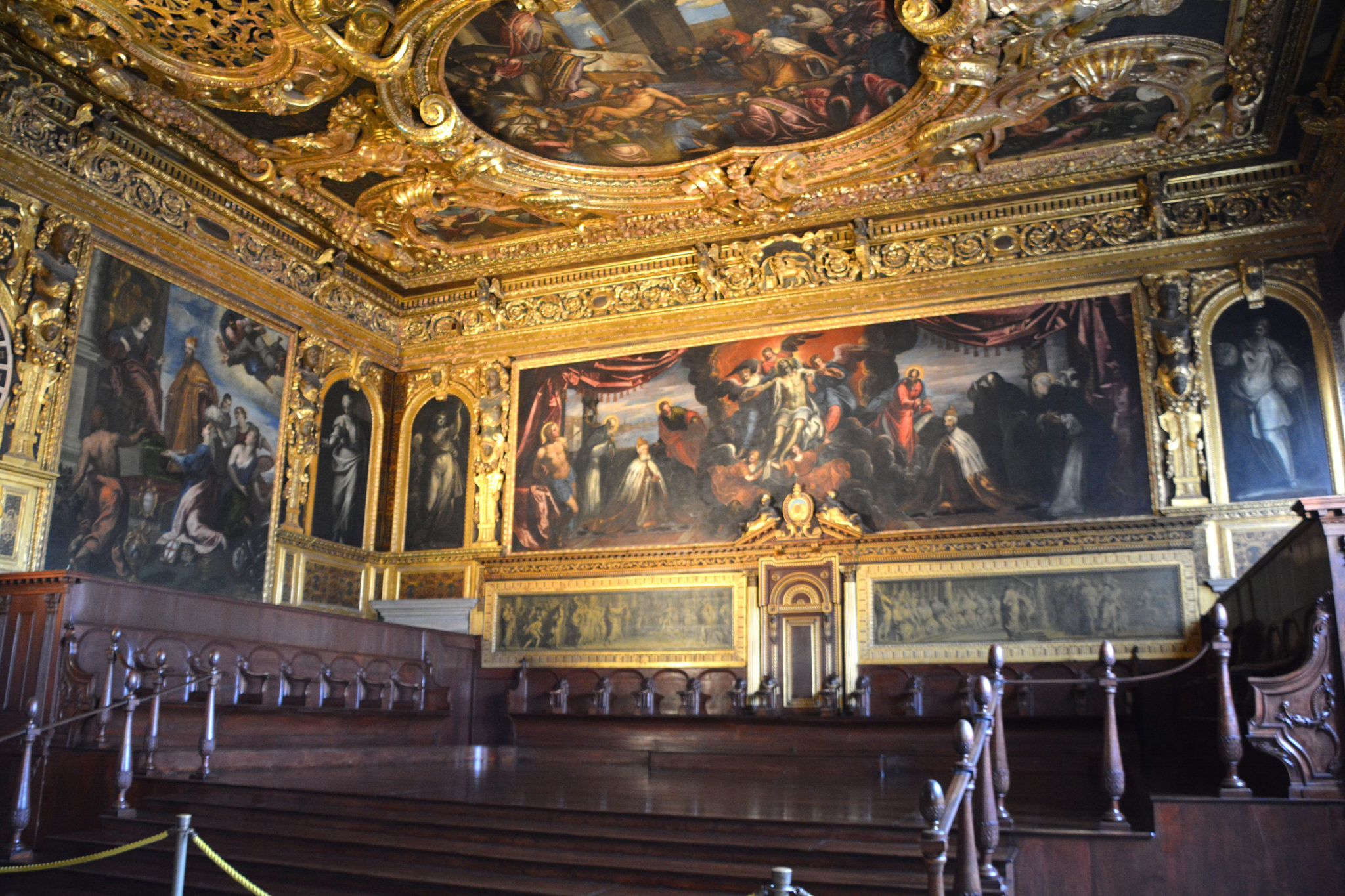 Carnival Stage
When we came out of Doge's palace, the stage in the center of St. Mark's square was surrounded by a crowd. There was a fashion show taking place on the main stage. The stage structure spread through the town square and contained smaller sections where artisans sculpted and painted. There was some form of entertainment in every direction.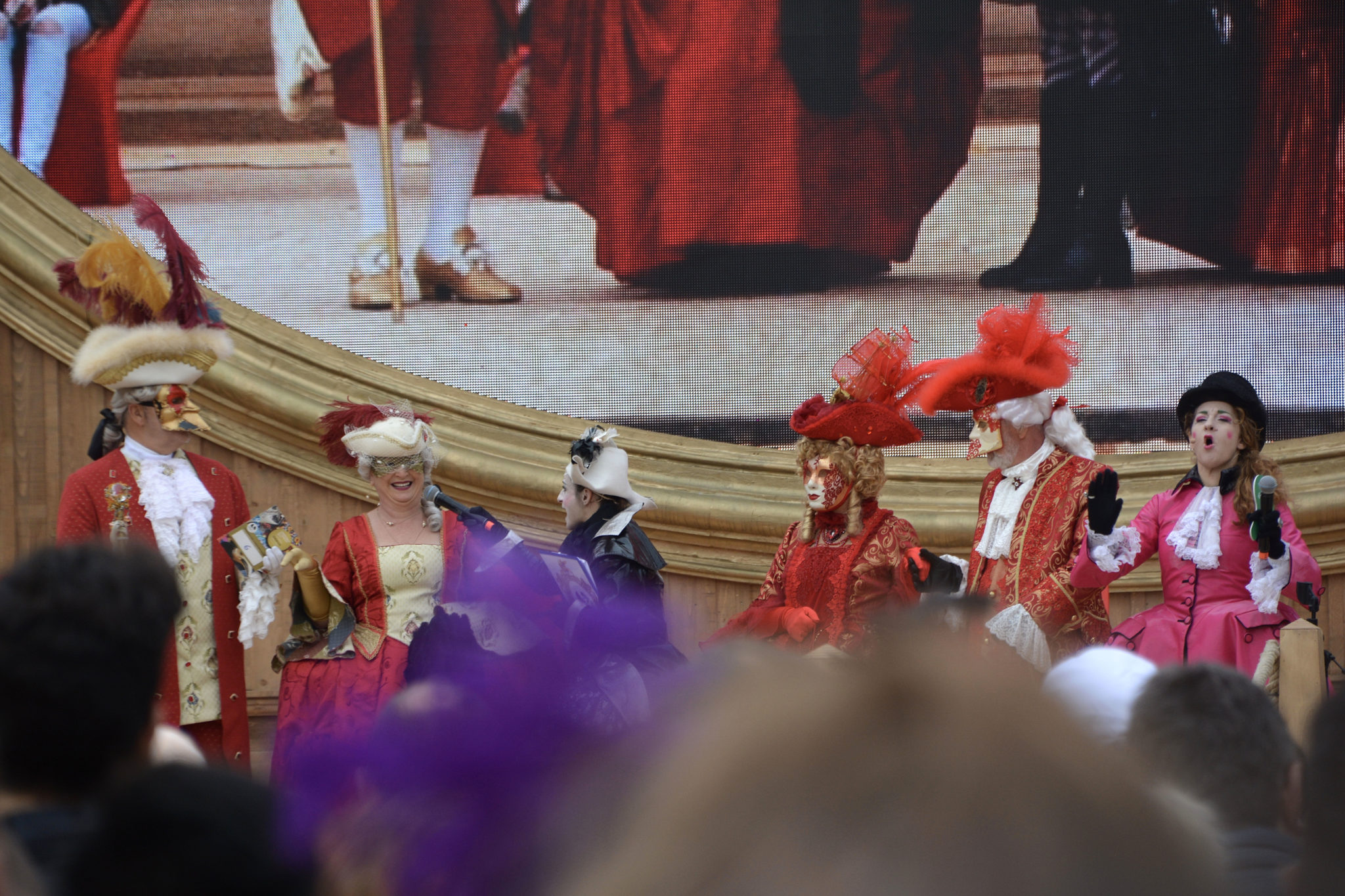 Basilica di Santa Maria Della Salute
After refueling with some pizza and pasta, we took a long walk to reach the Basilica di Santa Maria Della Salute. We crossed over Ponte dell'Accademia Bridge on the way to the basilica and found the view to be beautiful! This bridge still had people on it but it was much less crowded than the Rialto Bridge. The basilica also had fewer visitors. Having had a full day, we turned in early for the evening with a sit-down dinner. The Carnival was still going strong in the main square and people were ready to party and head out to masquerade balls.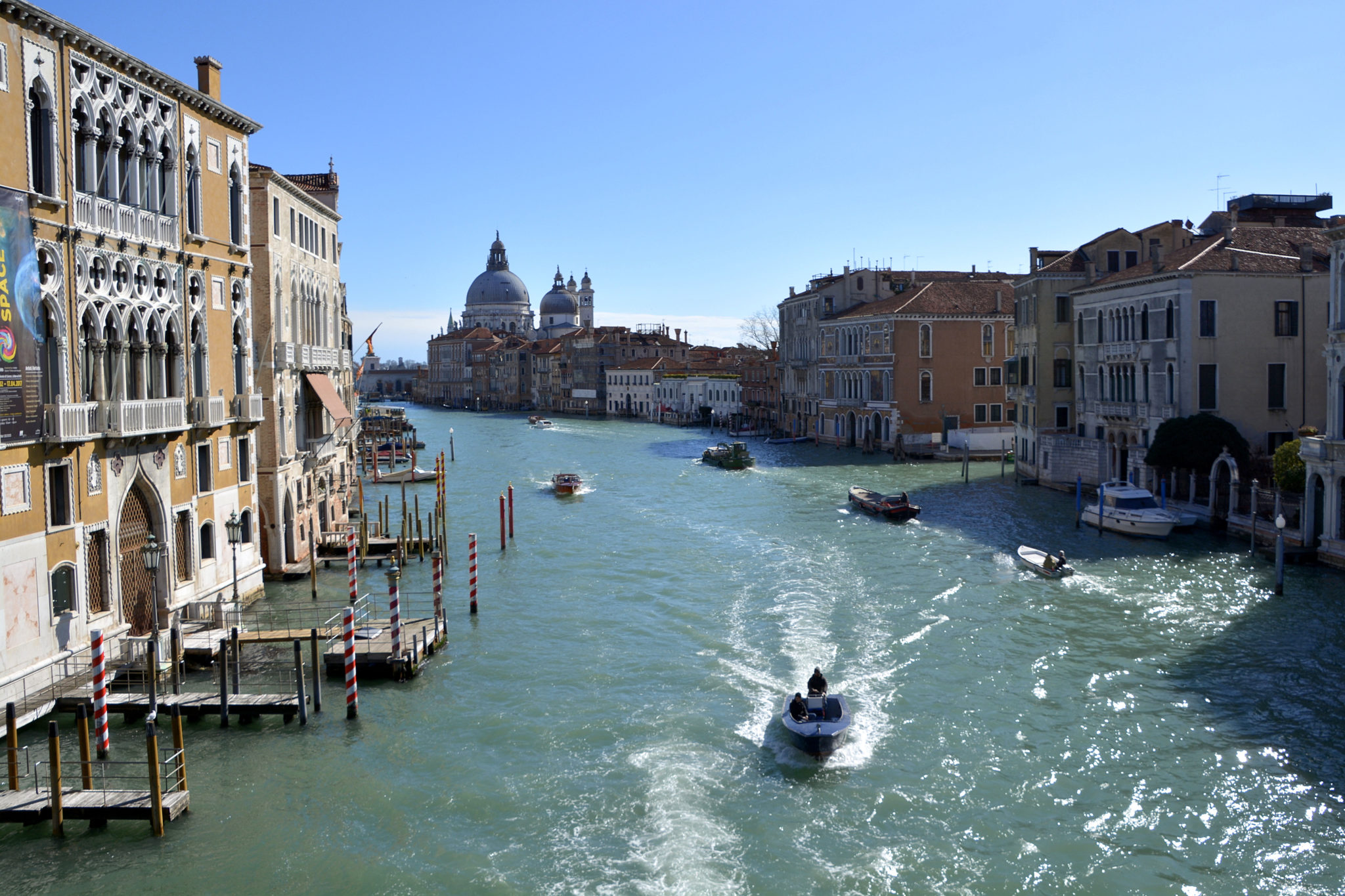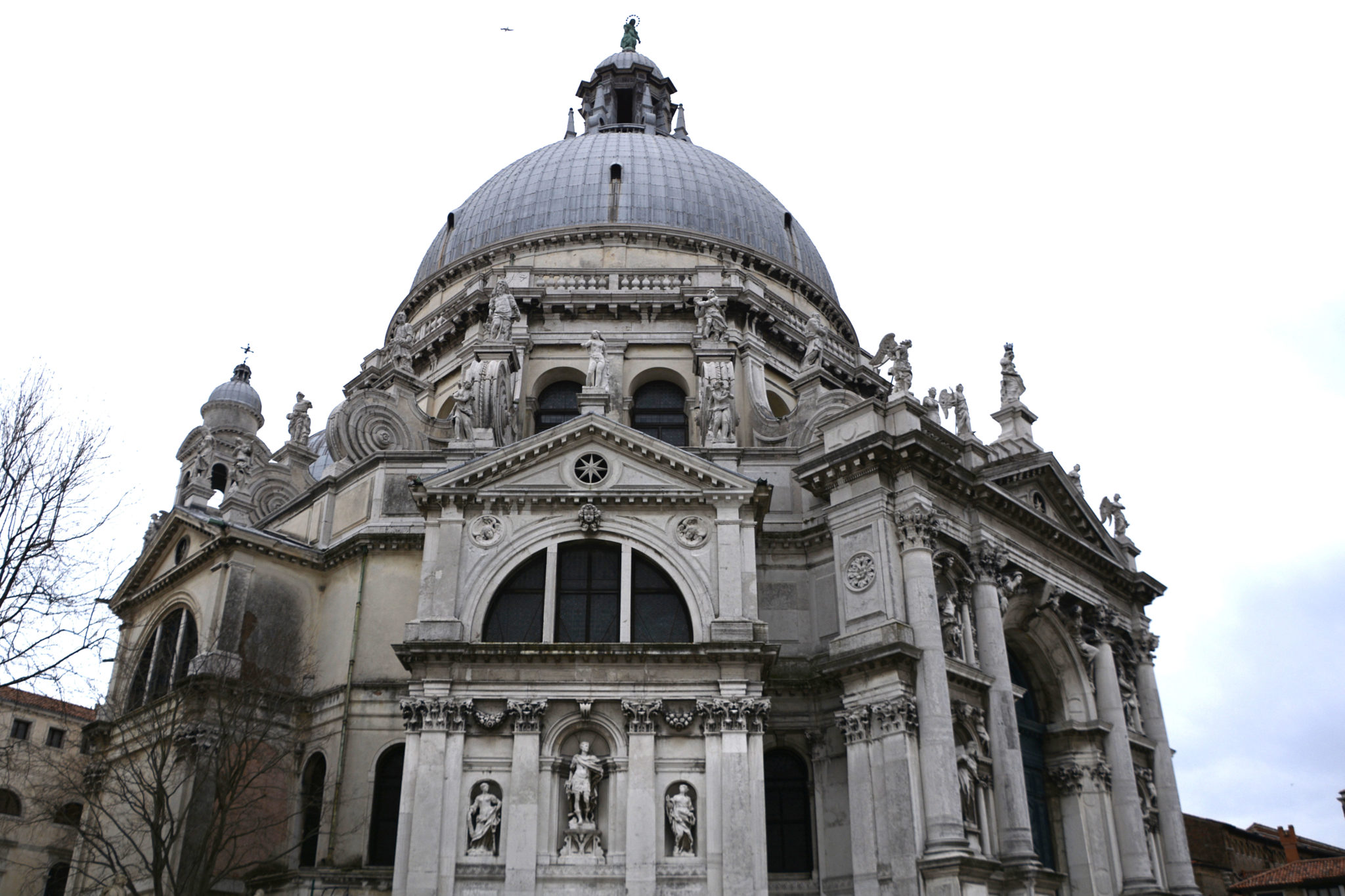 It seems crazy to me that we didn't end up doing more around Venice, but there's so much to see and do that it is impossible to fit it all into one day. Venice is more crowded during Carnival, but if you want endless entertainment and the chance to discover the culture of Venice, then the Carnival is a wonderful time to visit. My trip to Venice was short since I was touring all around Italy, but I recommend devoting at least two days to Venice to get a full experience. Venice is beautiful and magical and there's really no way to compare it to any other city.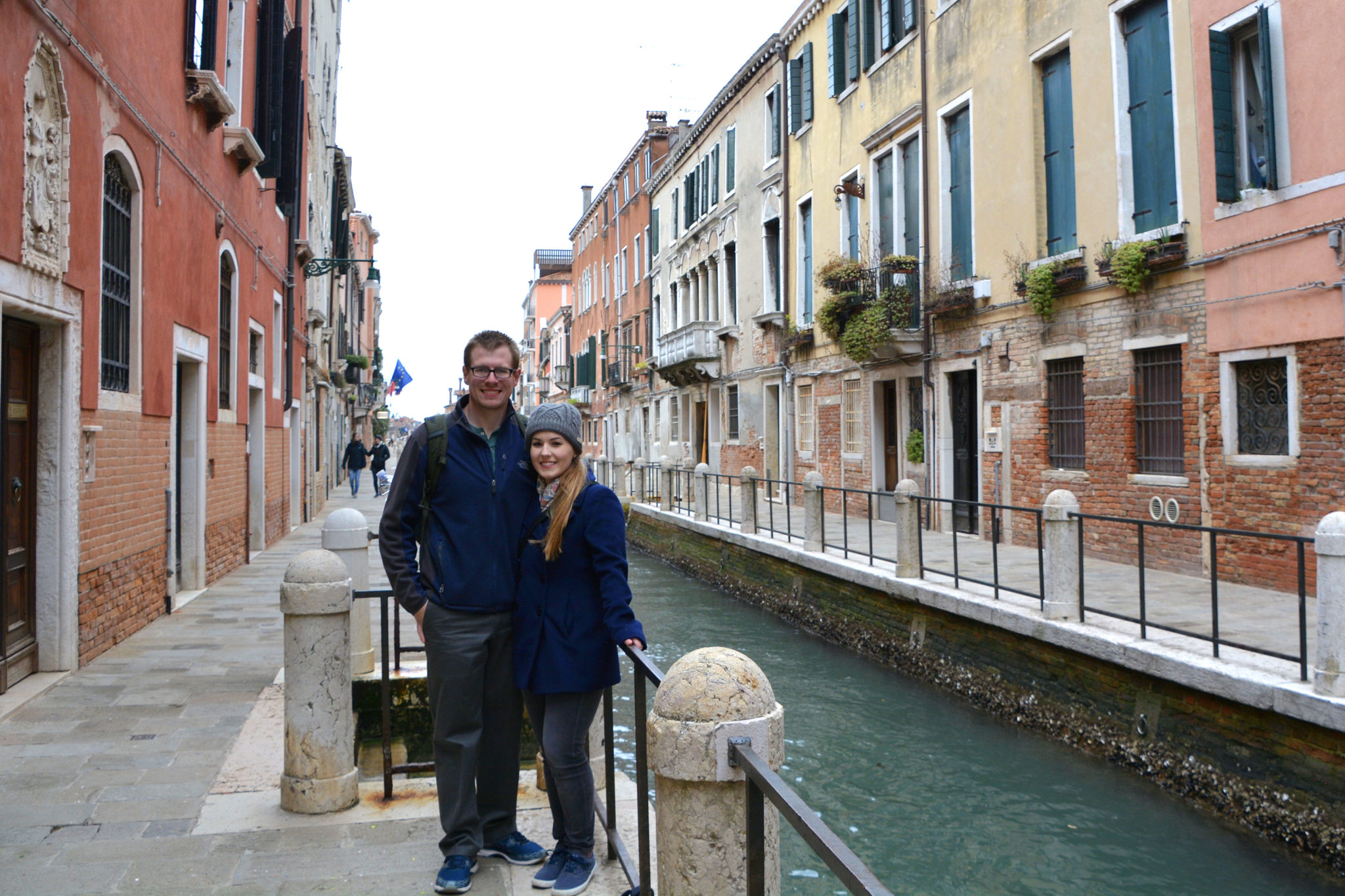 Free 1 Day Itinerary Venice Download
You can download this free one-day itinerary for Venice to help you plan your stay. This itinerary is separate from the Carnival festivities so that you can utilize it year-round. It's great for visitors who would like to spend their day in a central area and see many historical sights. The included links will help you reserve museum tickets and learn about the most popular attractions in Venice. Just click the link below to download.
Thanks for reading!
Comments
comments